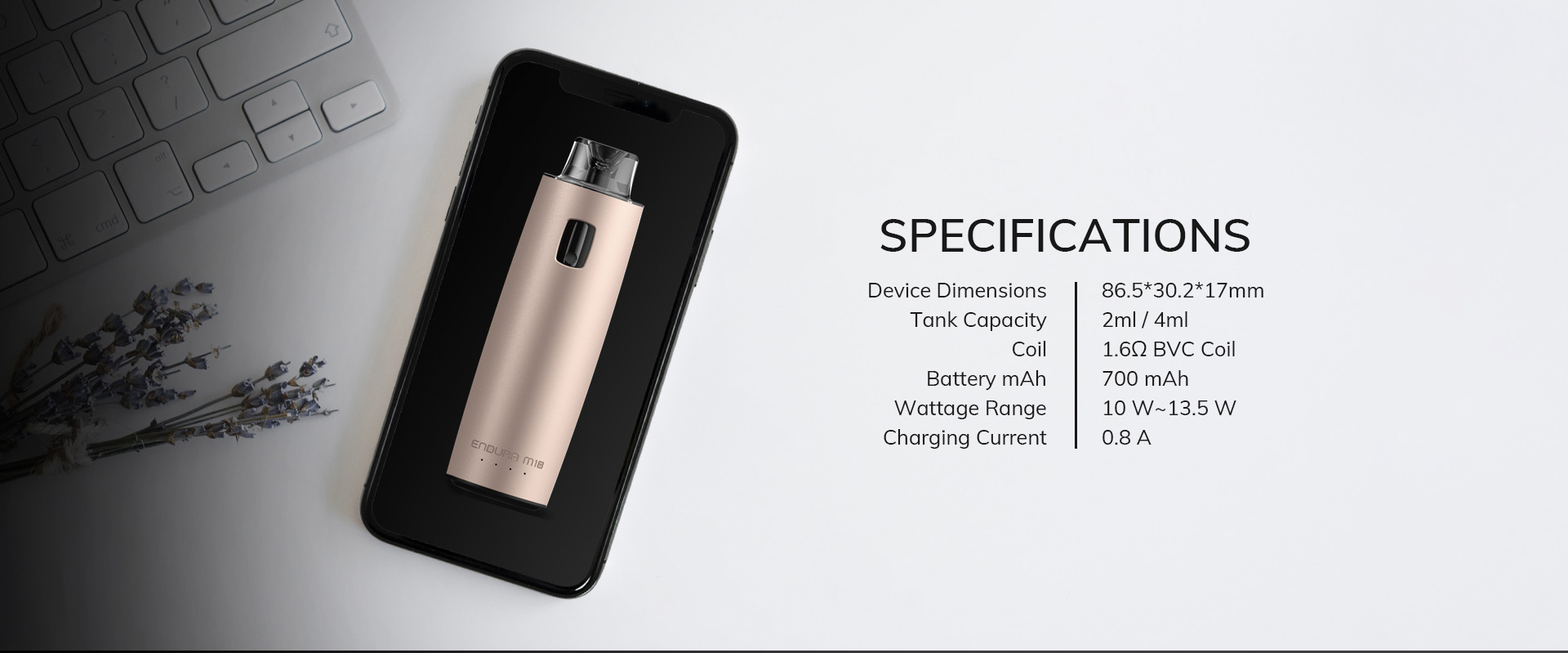 Innokin unveils a brand new pod kit! The Endura M18 kit has dimensions of 86.5 x 30.2 x 17 mm. There is no doubt that the brand is banking this time on the compactness of its kit. However, its simple design remains extremely elegant. It is extremely simple to use, as you only need to inhale to vaporise.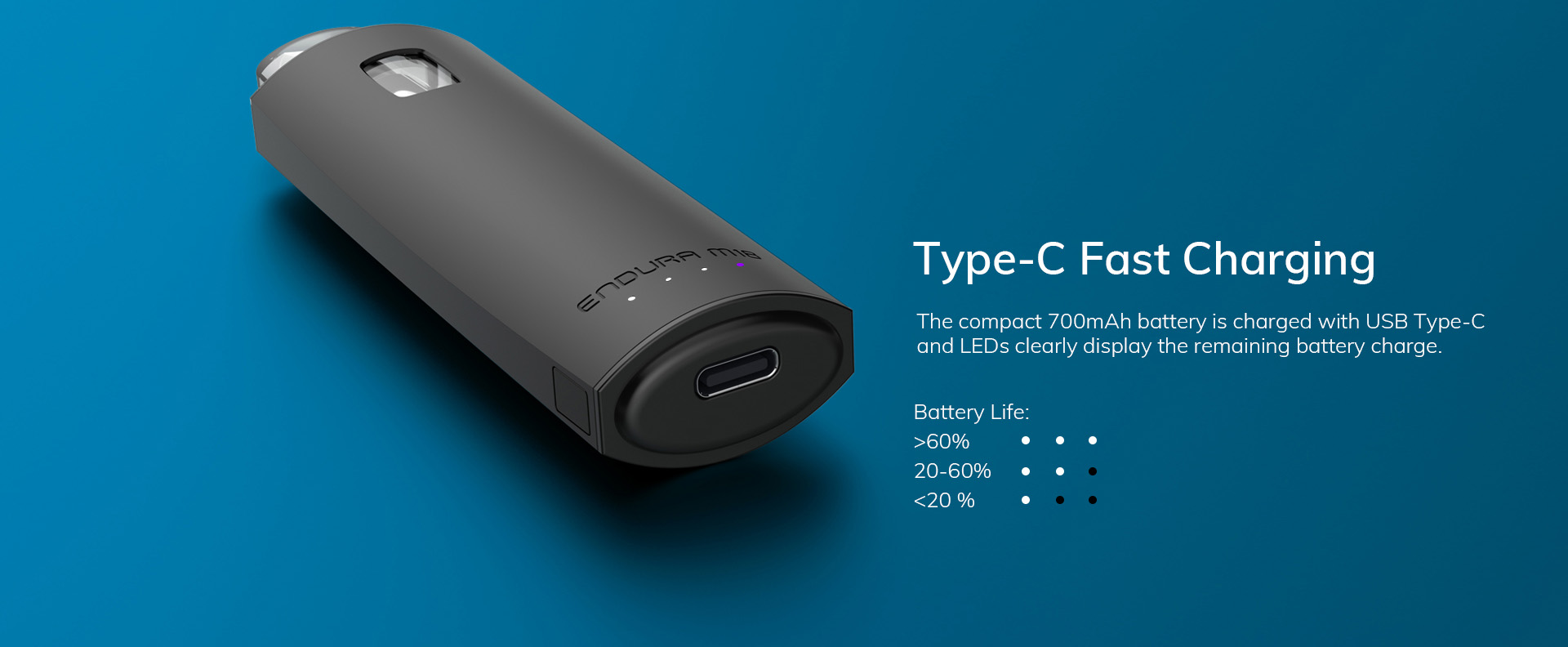 This kit includes a 700mAh battery which will be recharged using the USB type-C cable supplied. This battery will be sufficient for daily use of the kit.
3 white LEDs are present to indicate the remaining battery level. With one LED, more than 60% of the battery is left. With 2 LEDs, between 20 and 60% is left. And with 3 LEDs, the battery level is less than 20%.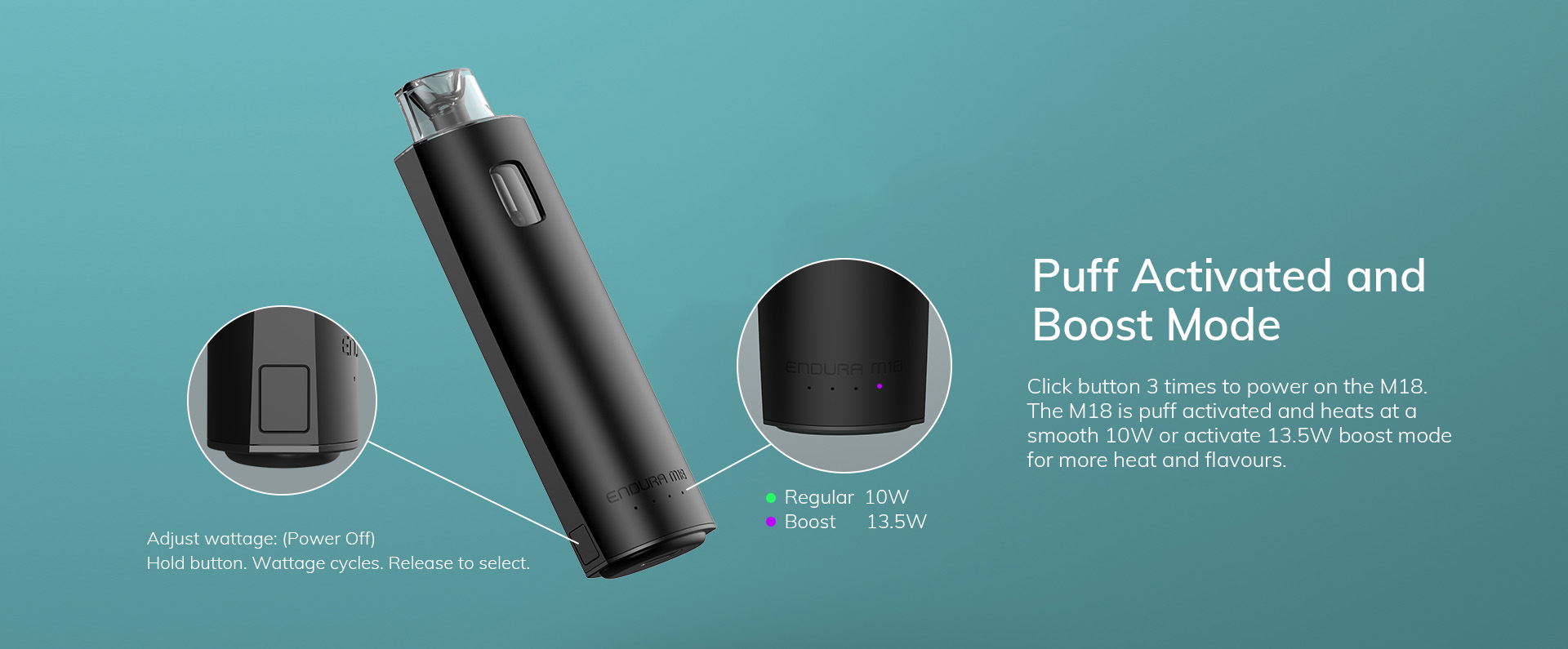 The Endura M18 kit proposes to adjust its power between 10 and 13.5W. These are in fact two predefined power levels materialised by an LED. The Regular mode (green LED) offers a power equivalent to 10W. The Boost mode (purple LED) produces a power of 13.5W. To change mode, simply press and hold down the single button on the side.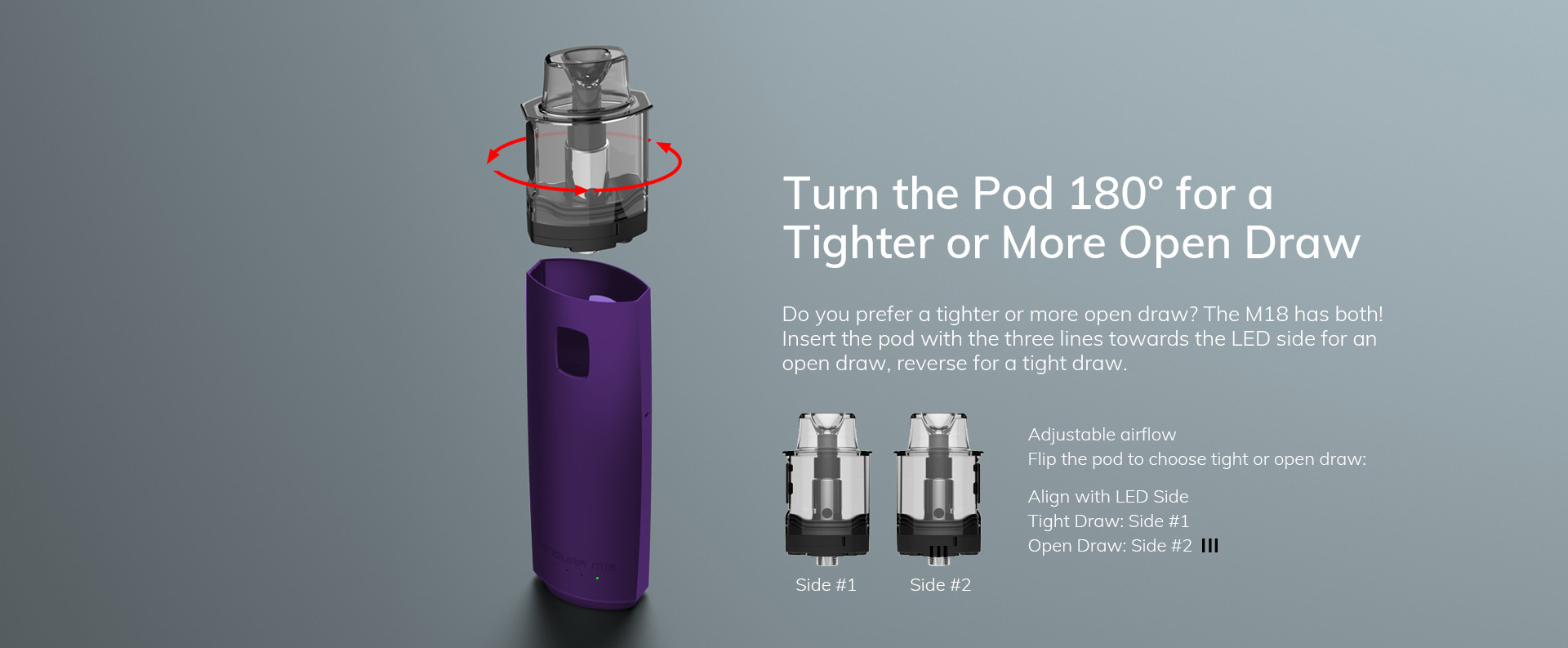 The Endura M18 kit uses magnetic cartridges that offer a 4ml capacity. These cartridges will be filled from the side by removing the silicone cap.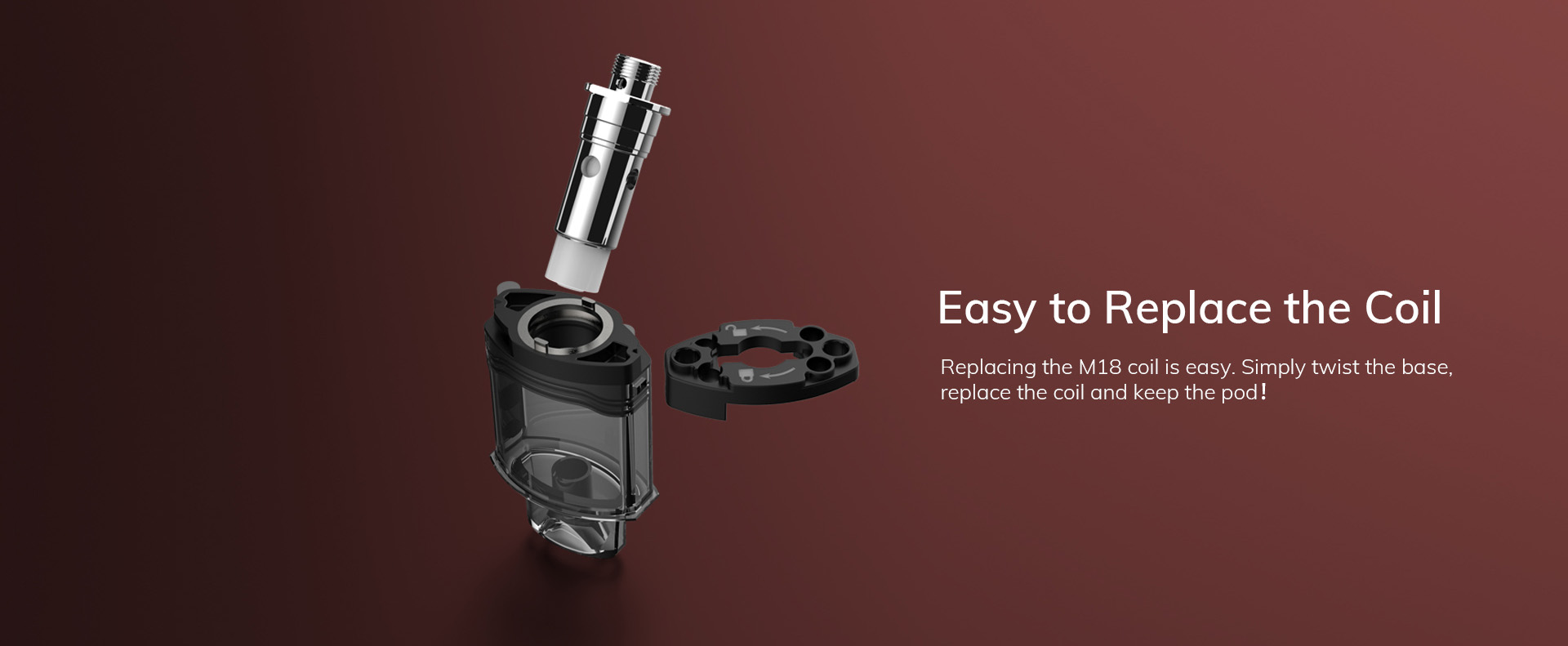 These cartridges also have an adjustable air flow system at the base.
This kit comes with two BVC coils 1.6ohm but is also compatible with the brand's T18E coils 1.5ohm.
Features
Dimensions: 86.5 x 30.2 x 17 mm
Built-in battery: 700mAh
Charging via USB type-C cable
LED indicator for battery level / power level selected
Operating modes: Regular / Boost
Power range: 10-13.5W
Capacity: 4ml
Lateral filling
Adjustable air flow system
Coil supplied: BVC coil 1.6ohm
Compatible coil: T18E coil 1.5ohm
Load current: 0.8A
Contents
1 x Endura M18 kit
2 x BVC coils 1.6ohm
1 x USB type-C cable
1 x user manual