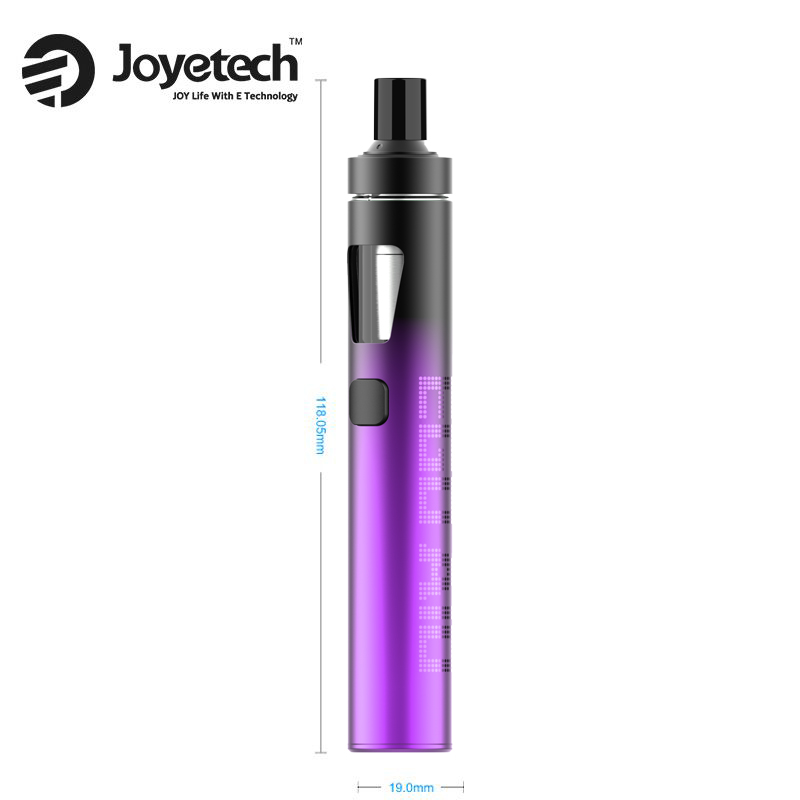 Joyetech returns with its now famous all-in-one Ego AIO kit but this time with the Eco Friendly version. With its dimensions of 19 x 118.05 mm, it will be easily transportable. In addition, its tubular format allows it to be truly ergonomic.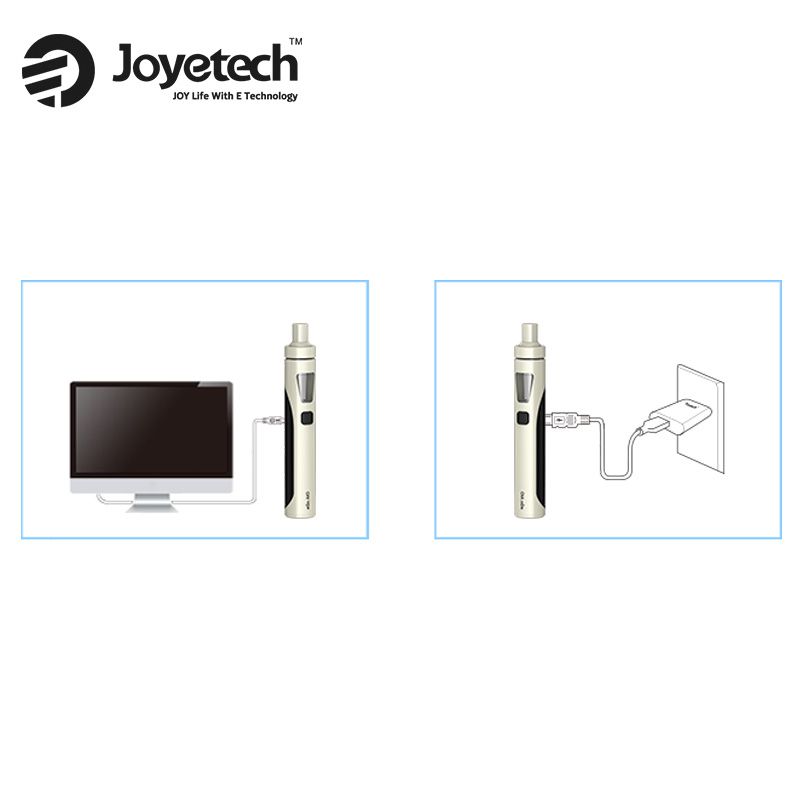 The Ego AIO Eco Friendly kit includes a 1700mAh battery which will be easily recharged thanks to a micro-USB cable (not included). With this battery, travelers vapers can use it for a whole day.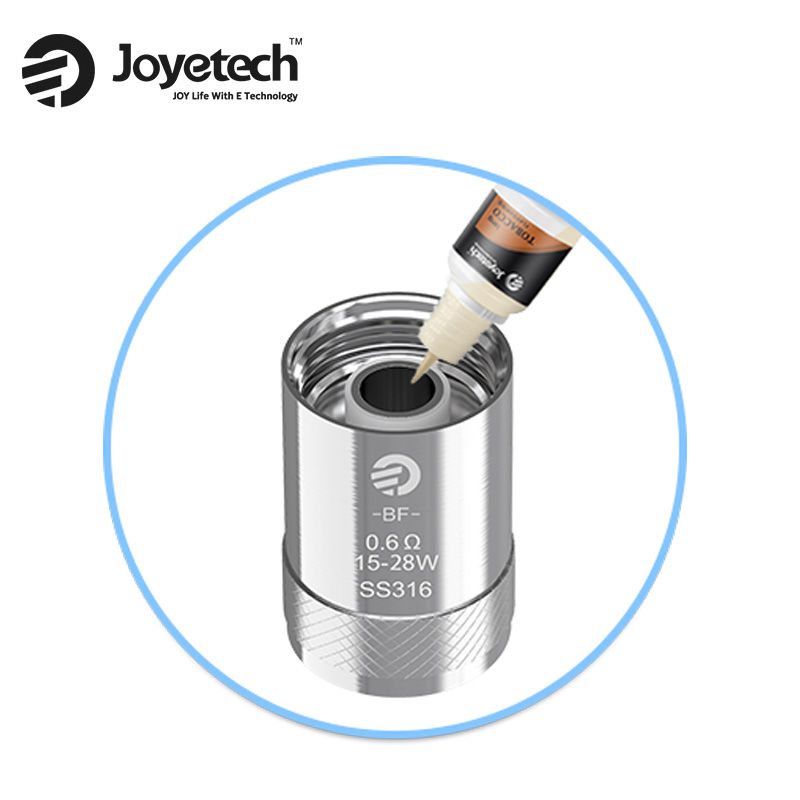 As with the classic Ego AIO, the Ego AIO Eco Friendly has an atomizer built into the battery. The latter offers a 2ml tank that will fill from the top. It also has an adjustable airflow by rotating the top cap.
This atomizer is compatible with BF SS316 coils and ProC BF coils. It is thus delivered with one BF SS316 coil of 0.6ohm. The vaper will be able to perfectly adjust his vape since this kit is able to use coils of less than 1ohm but also of more than 1ohm.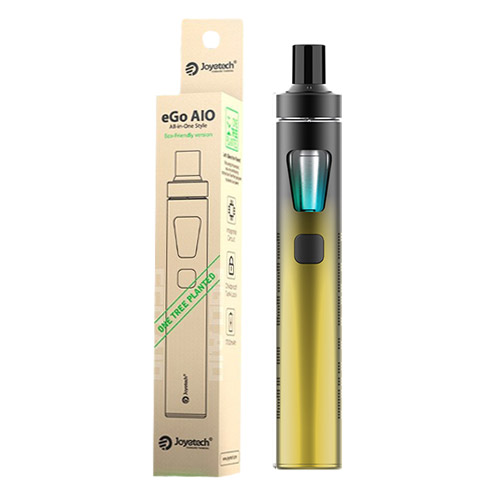 Apart from the different colors it offers, the great novelty of the Ego AIO Eco Friendly kit by Joyetech lies in its packaging. Indeed, it gets rid of unnecessary superfluous to focus on the essentials. Thus, Joyetech wants to limit the production of waste. To produce this packaging, Joyetech joined forces with the organization One Tree Planted, which is committed to international reforestation efforts.
Features
Dimensions: 19 x 118.05 mm
Material: stainless steel
Built-in battery: 1700mAh
Charging via micro-USB cable (not included)
Built-in atomizer
Capacity: 2ml
Top filling
Adjustable airflow
Compatible with BF SS316 coils and ProC BF coils
Drip tip: 510
Content
1 x eGo AIO of 1500 mAh with integrated 2 ml tank
1 x Coils BF SS316 0.6 Ohm
1 x user manual