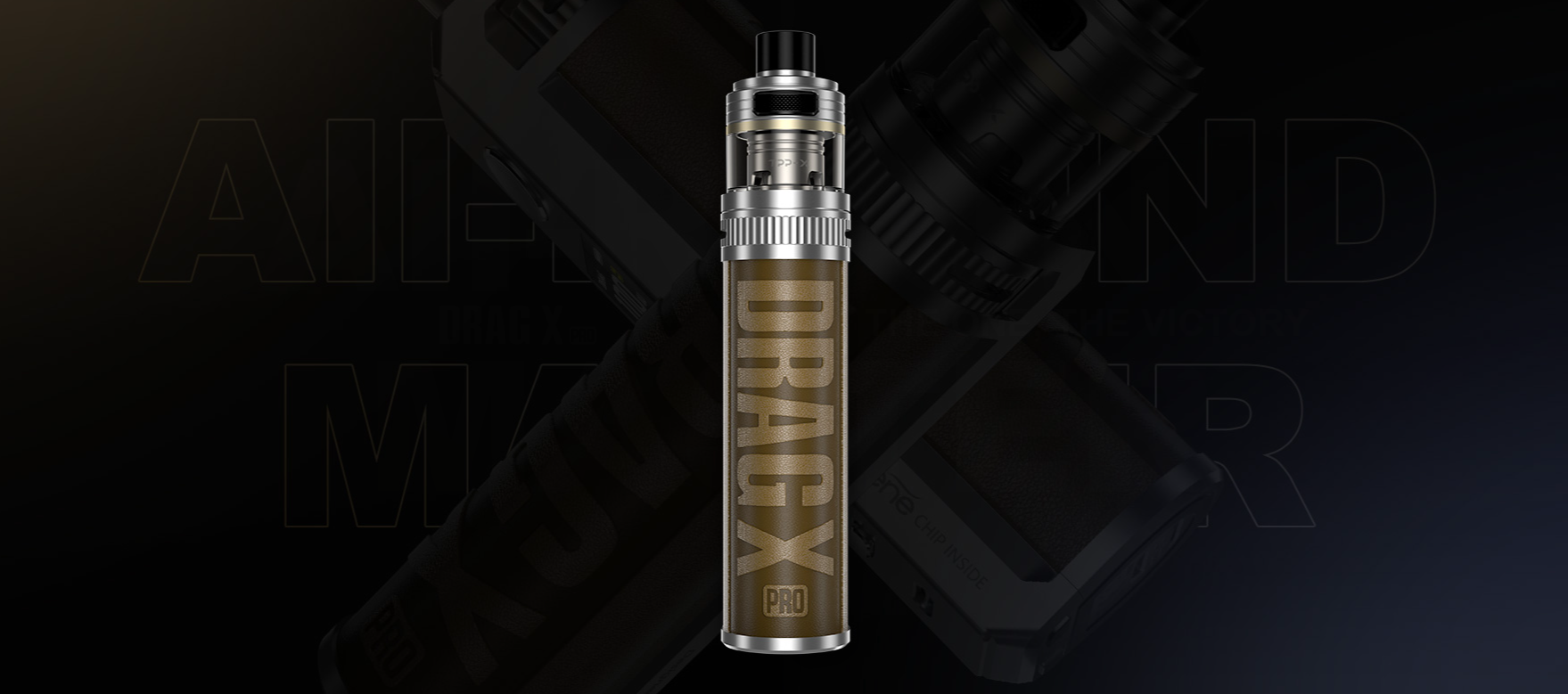 One more Drag X for Voopoo. The Drag X Pro follows in the footsteps of its predecessors and even surpasses them. Compact, robust and comfortable, it has a semi-tubular shape and measures 135.5 x 34.5 x 28.8 mm. It weighs 133g and is made of zinc alloy with a leather handle.

In terms of performance, the Drag X Pro is equipped with a new Gene.Fan 3.0 chipset. It can offer 3 modes of operation, namely Smart mode, RBA mode and temperature control mode. It also produces a lot of steam and delivers excellent flavour. Thanks to this chipset, the performance level of the Drag X Pro is improved by 20% compared to previous models. The power range is between 5 and 100 watts and it runs on a 21700 or 18650 battery (using an adapter).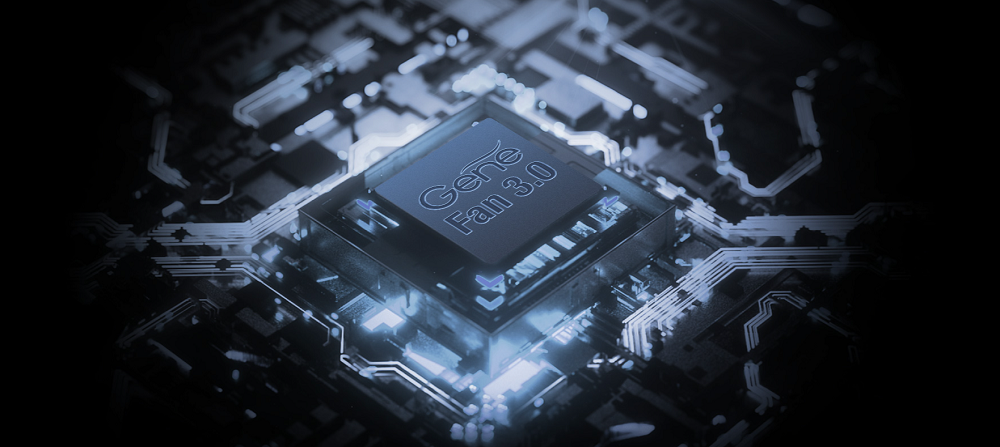 The battery pack (not included) is inserted into a slot with a latch and can be charged with a USB Type-C cable (included). However, it is preferable to use an external battery charger.
The Drag X Pro is also simple. It is equipped with a new button that functions as a switch. This button can :
either serve as an on/off button
Or lock the controls
The kit also has an automatic activation option. This means that the user can activate the device by either inhaling or pressing the main button. He can choose.
And let's not forget the 0.96″ colour TFT display. It communicates information necessary and its display varies according to the selected mode.
Finally, the kit has a large number of protections, 8 in total, including overload protection, short circuit protection, overheating protection and protection against long draws (more than 8 seconds).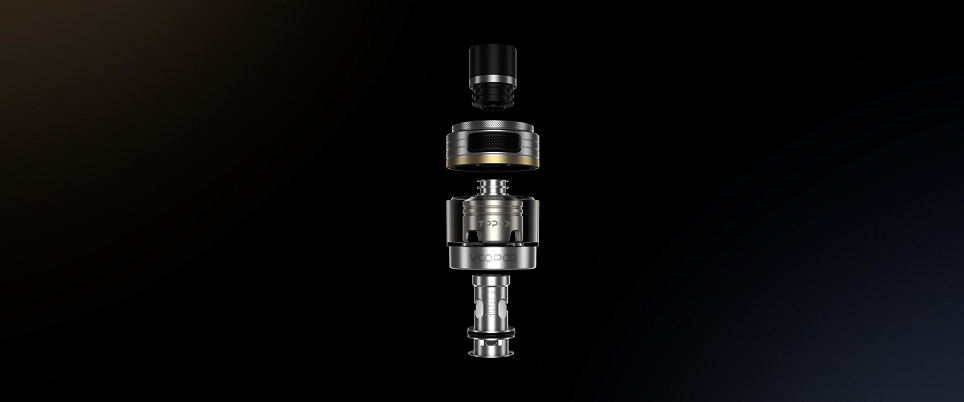 The pod is the TPP X, which is made of PCTG. It has a capacity of 5.5 ml, has a replaceable 810 drip tip and is compatible with Voopoo's TPP coils. 2 of these coils are included :
A TPP DM3 coil with a value of 0.15 ohm (80-100 watts)
A TPP DM2 coil with a value of 0.2 ohm (40-60 watts)
Filling is done from the side. It is done cleanly and easily by means of an improved suction system.

Finally, the airflow is located at the top of the box and is precisely adjustable. It consists of large slots and small holes. In this way, the user will be entitled to excellent results in DL, RDL or MTL.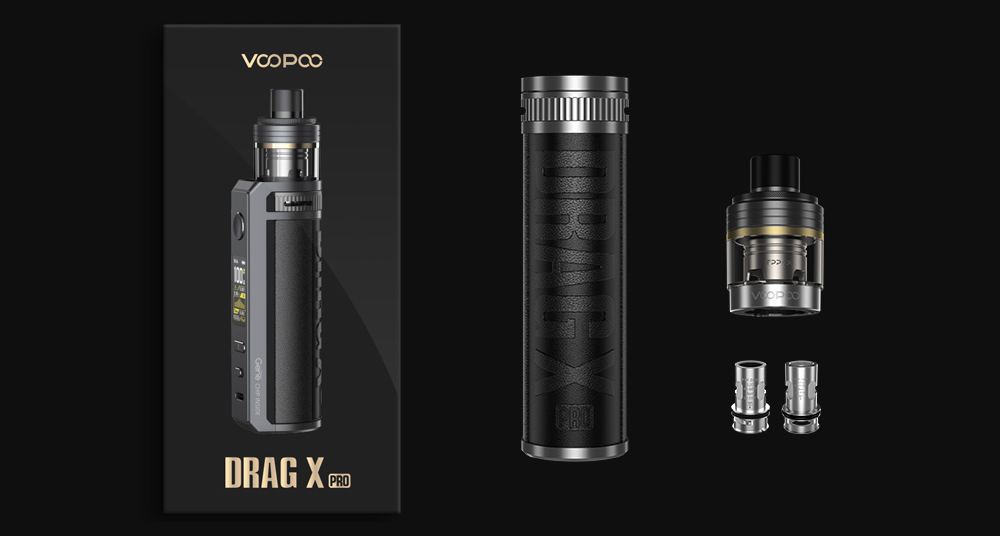 The Drag X Pro is therefore a high level kit. It is geared towards big vapers, suitable for both beginners and experienced users and confirms the excellence of the Voopoo Drag X series.
Content :
1x Drag X Pro Device
1x TPP X Pod (5,5 ml)
1x TPP DM3, 0,15 ohm
1x TPP DM2, 0,2 ohm
1x Type-C Cable
1x User manual