What a beautiful design, full of charm and appeal! Indeed, how can you not succumb to the quality of these finishes, to the zinc alloy and leather that make up the box, to the PCTG that the pod is made of ? With such a design, there is no need to worry about the resistance of the product or its handling. The dimensions of 141 x 35 x 29 mm and the weight of 133 g allow an easy transport.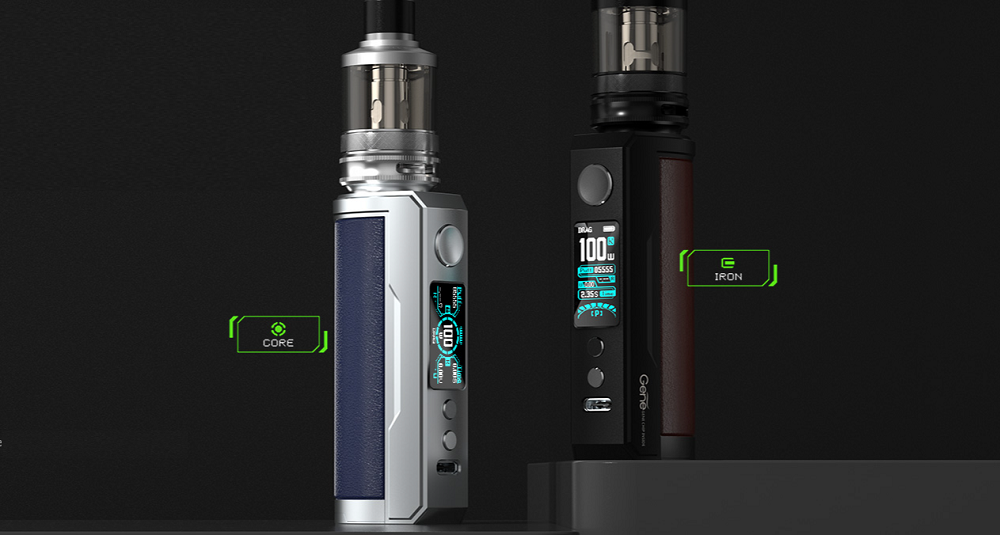 What technology ! What power ! This version of the Drag X Plus is capable of delivering 100 watts in 0.001 seconds. It has 2 modes of operation, namely Smart and RBA modes, and the 0.96" TFT screen allows for intuitive operation. Voopoo has done well to improve the Gene.fan 2.0 chipset.

The Drag X Plus Professional Edition works with a battery 21700 or 18650 (not included), which offers a battery life of more than a day. Recharging is done through a USB type-C cable. However, it is preferable to use an external battery charger.

The pod - fillable from below - is generous with its capacity of 5.5 ml and the adjustable airflow is located at its base.
Finally, this Drag X Plus accepts the TPP coils of Voopoo. 2 of them are rightly provided :
A coil TPP-DM1 with a value of 0.15 ohm (60-80 watts)
A coil TPP-DM2 with a value of 0.2 ohm (40-60 watts)
The Drag X Plus Professional Edition kit stands out as an electronic cigarette within everyone's reach.

Contents :
1x Drag X Plus Device
1x TPP Pod Tank V2 (5,5 ml)
1x TPP-DM1, 0,15 ohm
1x TPP-DM2, 0,2 ohm
1x Type-C Cable
1x User Manuel