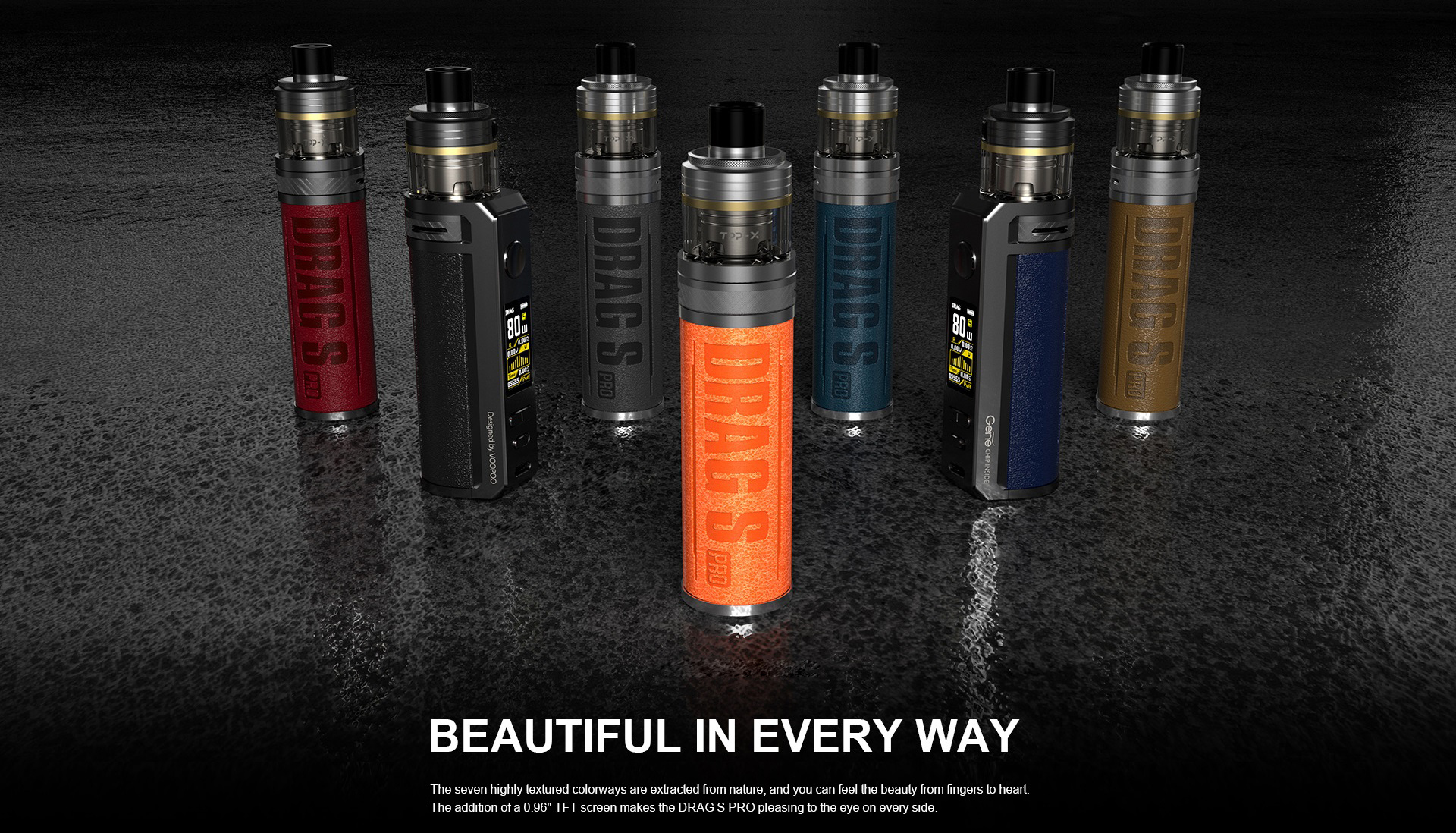 Voopoo add e newcomer in the Drag family with the Drag S Pro Pod kit. This electronic cigarette designed in zinc alloy and leather for the body, and stainless steel and PCTG for the atomizer, offers dimensions of 125.5 x 34.5 x 28.8 mm. This makes it pleasant in hand with the rounded shape and its elegant leather part.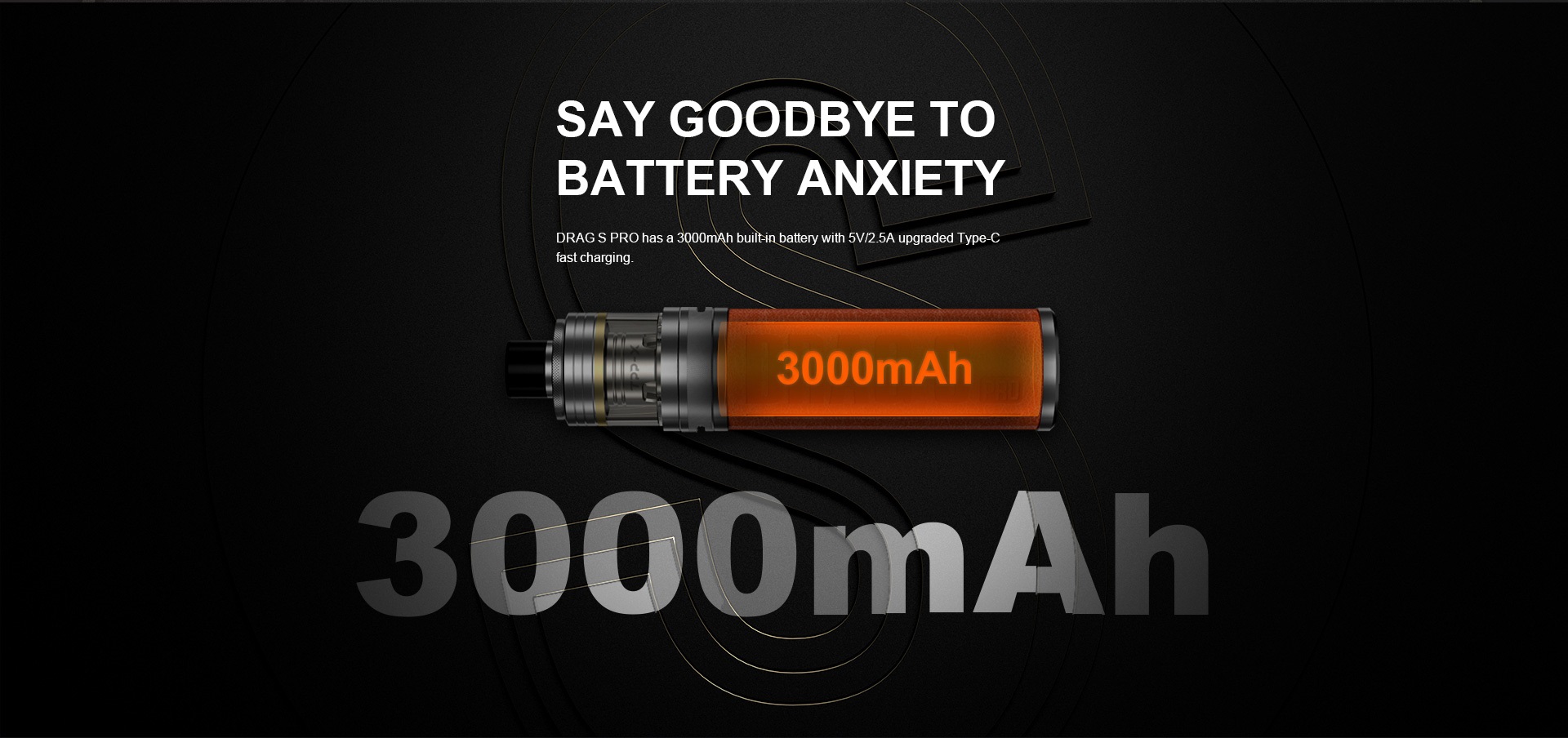 The Drag S Pro kit has a built-in battery of 3000 mAh, 500 mAh more than its predecessor, the Drag S kit, allowing to develop up to 80W of power. This battery allows you to vaper without worrying about the remaining charge level. The battery will charge using a USB Type-C cable (included).
The Drag S Pro is also equipped with the Gene.Fan 3.0 chipset, which shows a 20% increase in performance compared to its predecessor.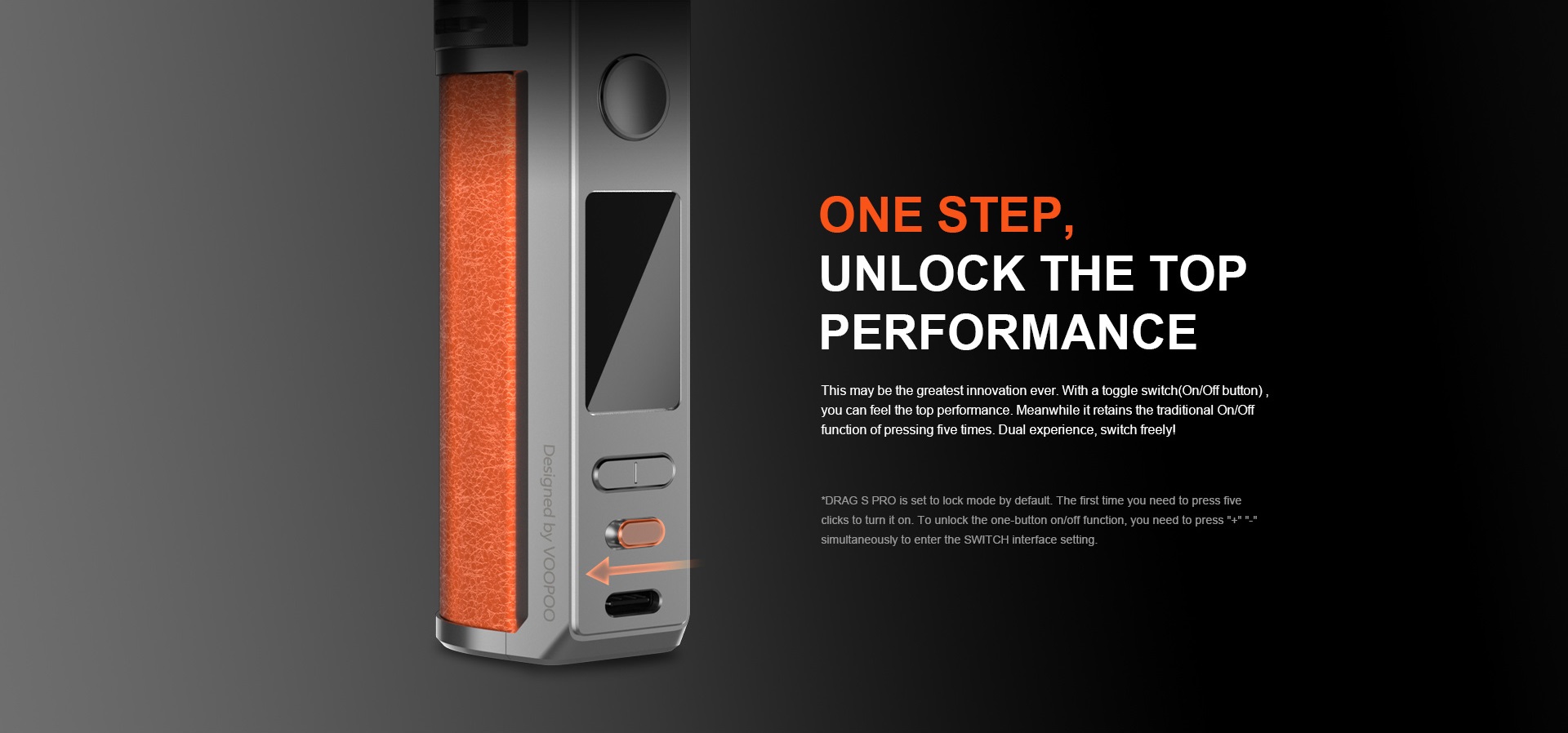 The Drag S Pro kit has a novelty very rare in the vape, a switch button to turn on or off the device. Obviously, it is always possible to press 5 times on the main button to turn on the Drag S Pro kit. It is also these 5 pressures that will allow the electronic cigarette to turn on at the first use.
Through a TFT screen 0.96″ it is possible to navigate between the three modes Smart, RBA and TC. To vape, you just have to inhale to activate the electronic cigarette, but it is also possible to press the main button.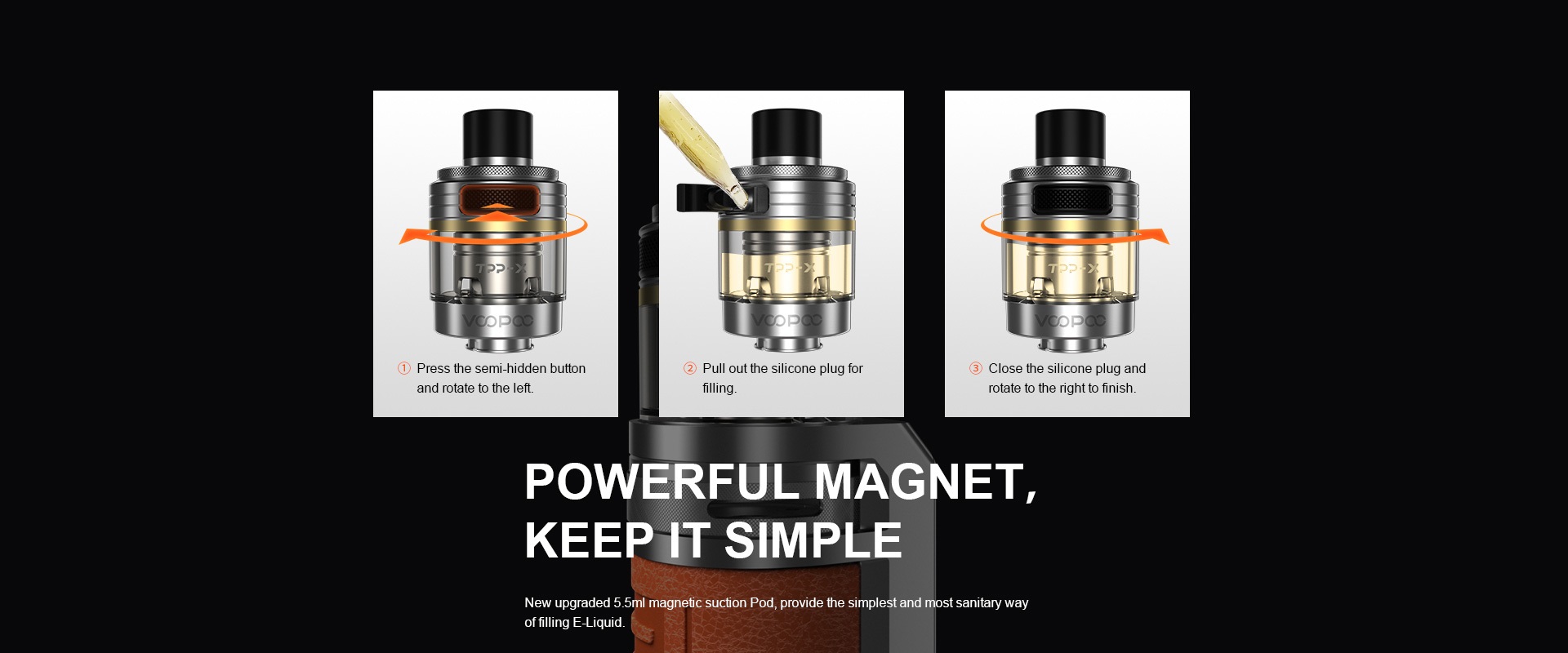 Regarding the cartridge, the Drag S Pro kit is topped by the TPP X cartridge which offers a large capacity of 5.5ml and is equipped with a drip tip in 810. Its filling is done on the side. To do this, simply press the silicone button and turn the rotating ring to the left. Then simply remove the silicone cap, fill with e-liquid and perform the maneuver in reverse. On the Drag S Pro kit, the airflow is adjustable with infinite precision. This kit is equipped with a 360 ° airflow system to get exactly the desired vape.
This cartridge has a wide compatibility with all TPP Voopoo coils. It is also delivered with a TPP-DM1 coil in 0.15 ohm (60-80W) and a TPP-DM4 coil in 0.3 ohm (32-40W).
Contents:
1x Drags S Pro
1x TPP X cartridge
1x TPP-DM1 0.15 ohm
1x TPP- DM4 0.3 ohm
1x USB Type-C cable
1x User manual