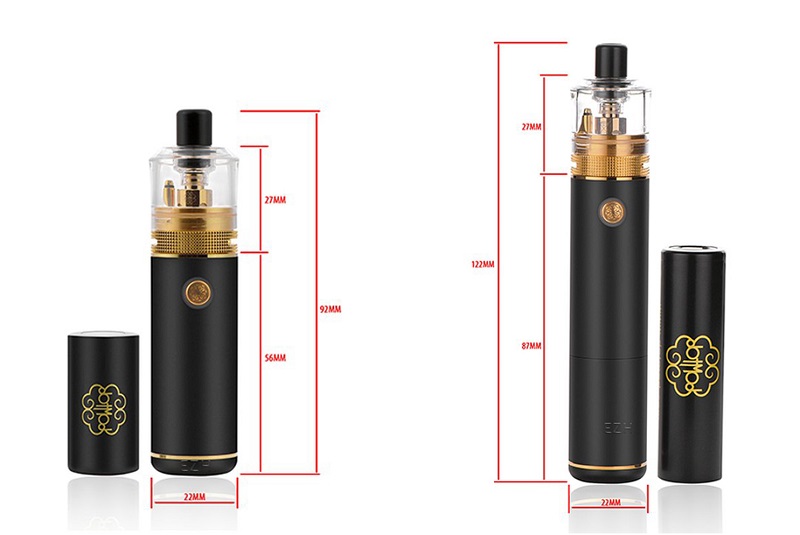 The quality of the kits proposed by Dotmod is no longer to be demonstrated. And this is where the success of the brand rests. Today, it offers you a brand new kit: the Dotstick. It offers dimensions of 92 x 22 mm or 122 x 22 mm, depending on the battery installed. Because yes, the great advantage of this kit is that it can work with two different types of batteries. Its tubular format also makes it very ergonomic, in addition to being compact. So it will accompany you wherever you go.
Thus, the Dotstick mod works with a battery which can be of format 18350 or 18650 (not supplied). For the latter, the Dotstick kit has an extension that allows you to obtain an even greater autonomy if the need arises. The Dotstick kit is therefore modular in size and battery capacity.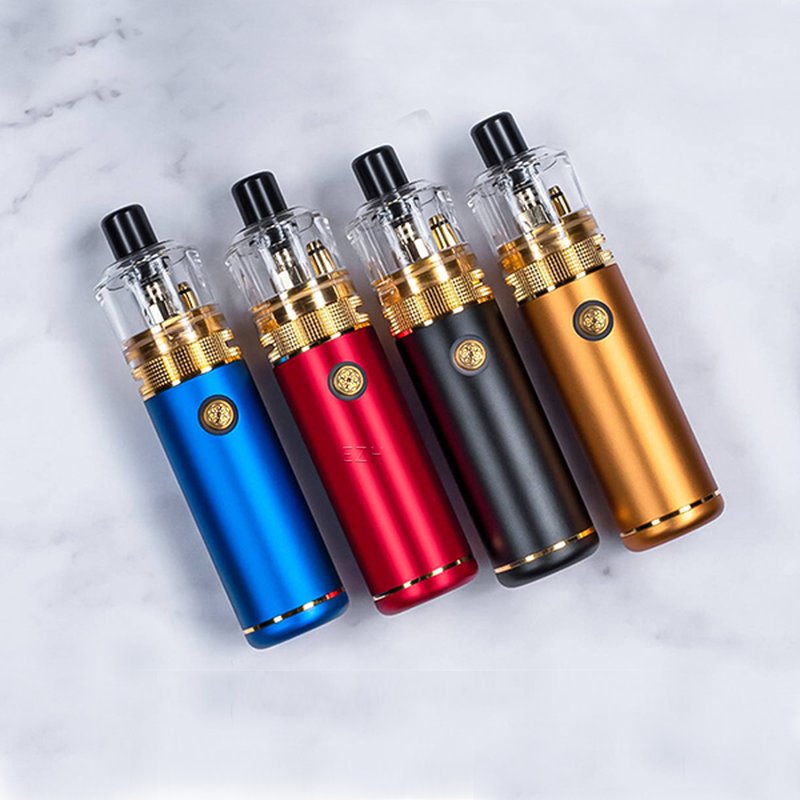 You will be able to easily visualize the remaining battery level thanks to an LED indicator located on its main button. In green, the battery level will be between 61 and 100%, in blue, it will be between 21 and 60%, and in red there will be less than 20% of battery remaining. The battery can be recharged using the USB cable provided but we advise you to use an independent charger to guarantee a longer life to your equipment.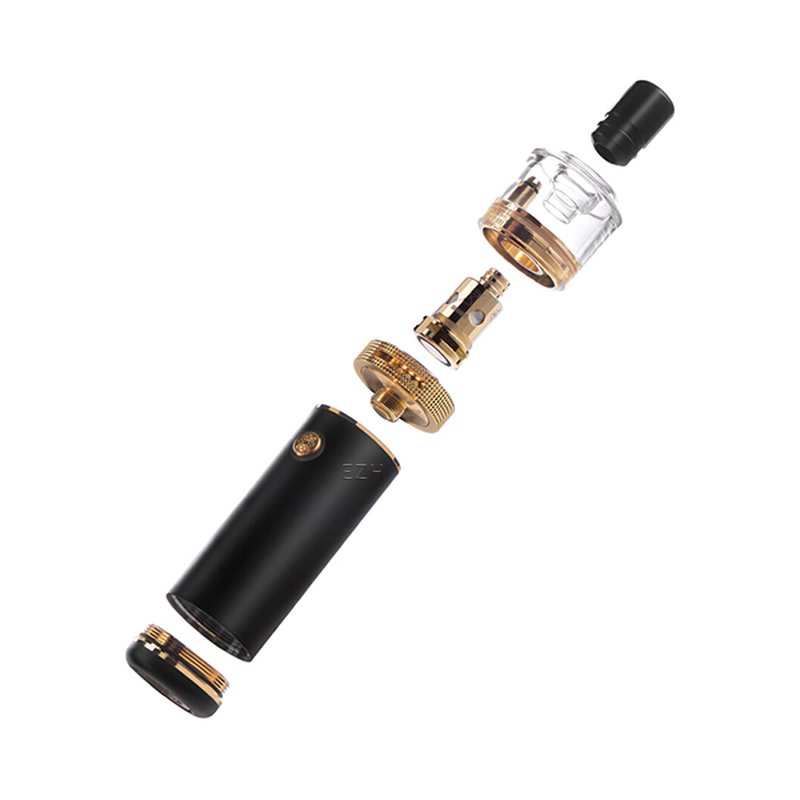 The Dotstick kit offers adjustable power in three levels. Between "Soft", "Medium" and "Strong", you'll get the perfect power to produce the right amount of steam to suit your taste. To change the power mode, simply press the main button five times.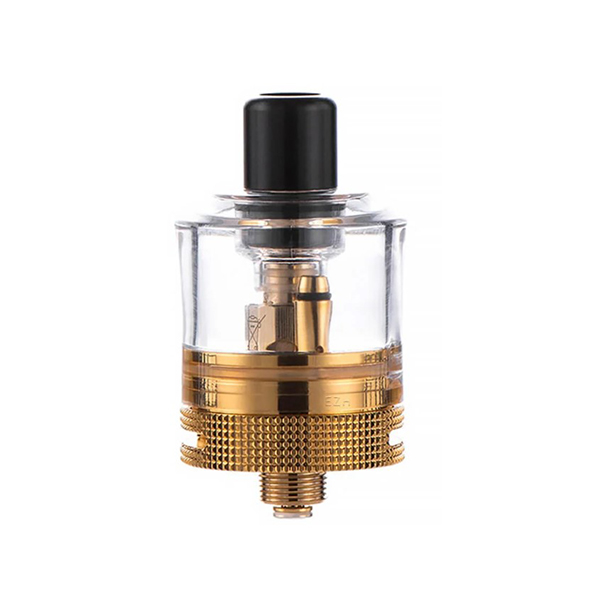 The Dotstick mod is associated with an atomizer which has a 2ml tank that will be filled from the bottom thanks to an ingenious system. The reservoir is equipped with a cap that retracts when the e-liquid bottle is inserted. This way you avoid leaks. The cap closes automatically when filling is completed.
It has an adjustable air flow system thanks to its removable ring. The Dotstick atomizer works with the Dotstick and Nord de Smok resistors. It is delivered with two Dotstick resistors of 1.0ohm and 0.4ohm to obtain a quality MTL vaporizer. It also comes with a second longer drip tip to optimize the flavors.
Features
Dimensions: 92 / 122 x 22 mm
Materials: anodized aluminum / PCTG
Battery: one battery 18350 / 18650 (not included)
LED battery level indicator
Modes of Operation : Bypass / adjustable power
Three power modes: soft / medium / strong
Maximum power: 27W
Capacity : 2ml
Filling from the bottom
Supplied resistors: Dotstick resistor 0.4ohm / Dotstick resistor 1.0ohm
Compatible resistors: Dotstick resistors / North
Adjustable air flow system
Drip tip: 510
Connection: 510
Content
1 x Mod Dotstick
1 x Dotstick atomizer
1 x extension 18650
1 x Dotstick resistor 1.0ohm
1 x Dotstick resistor 0.4ohm
1 x spare long drip tip
1 x spare parts kit
1 x USB cable
1 x operating instructions