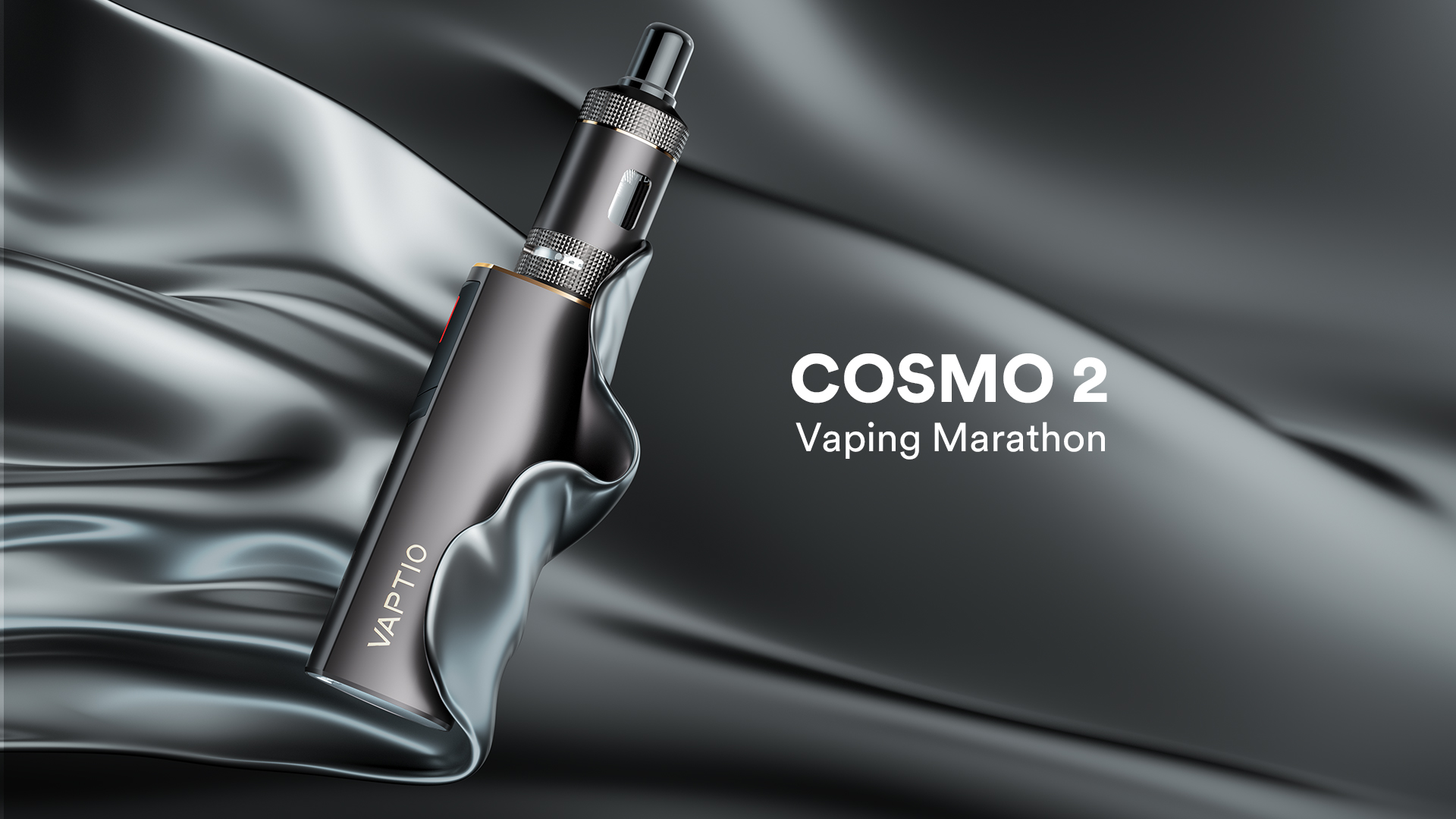 The Cosmo 2 kit from Vaptio is a sober and elegant device designed entirely in metal. It is available in five colors.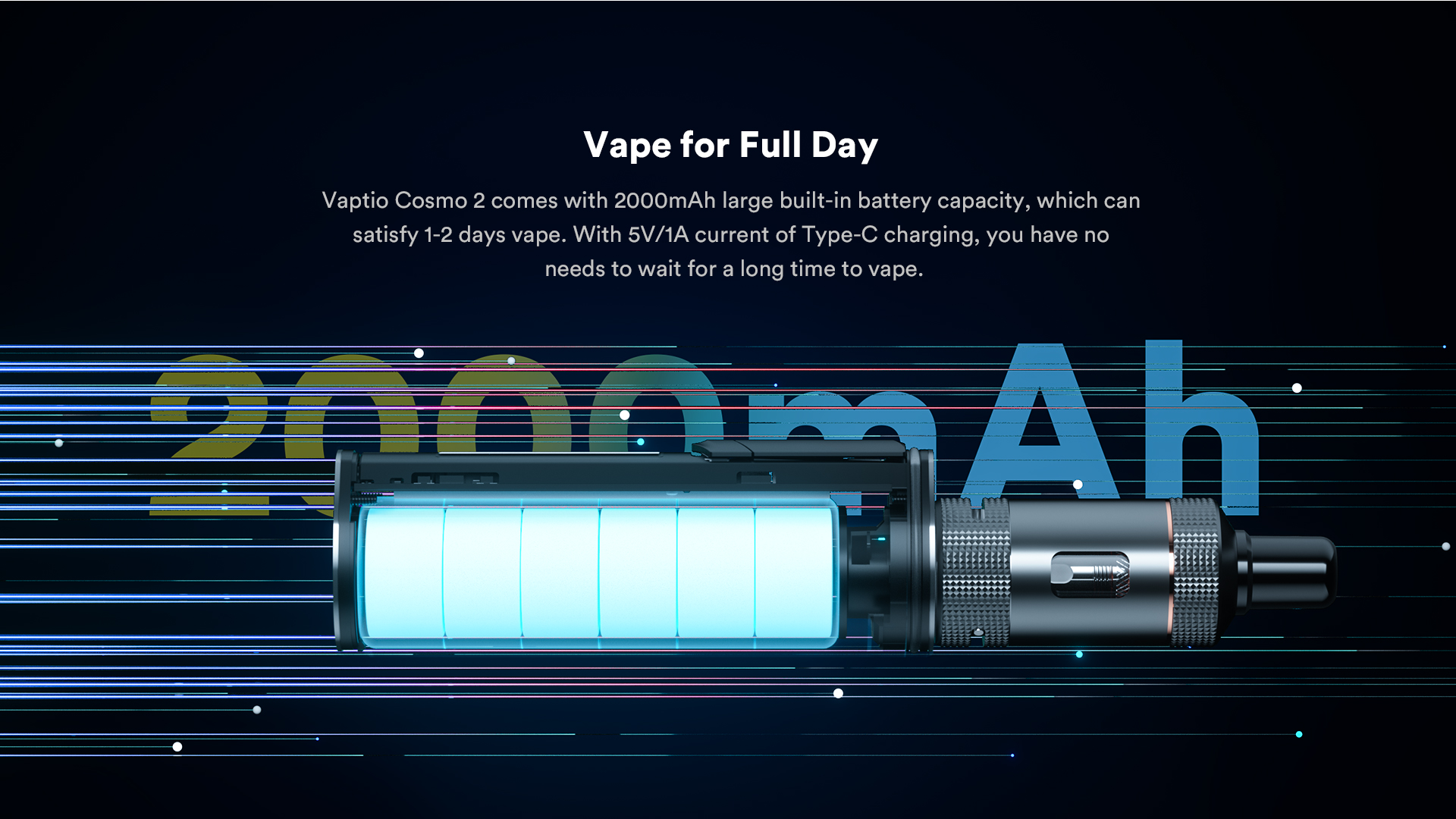 The Cosmo 2 kit is equipped with an integrated battery of 2000mAh very discreet allowing the box to keep a compact style. This battery can allow to vape between 1 and 2 days without worrying about the battery level. An indicator light under the main button gives an indication of its battery level. The blue light indicates that there is more than 30% of battery while the red light is synonymous with low battery. The battery is charged using the USB Type-C cable provided.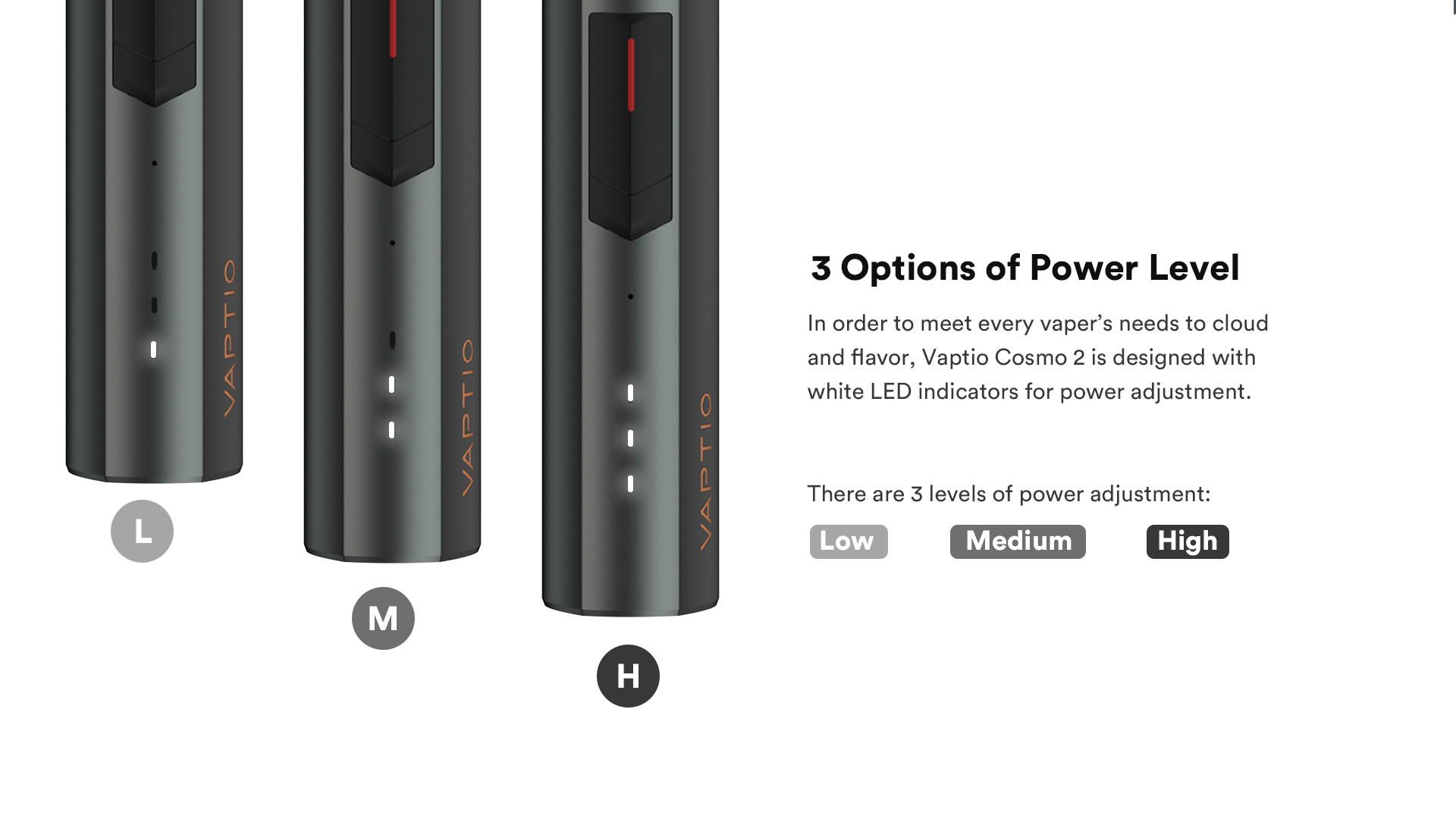 The Cosmo 2 kit does not have a screen and therefore not the variable power mode itself. It is still possible to obtain three levels of power vape: low (one light), medium (two lights), high (three lights).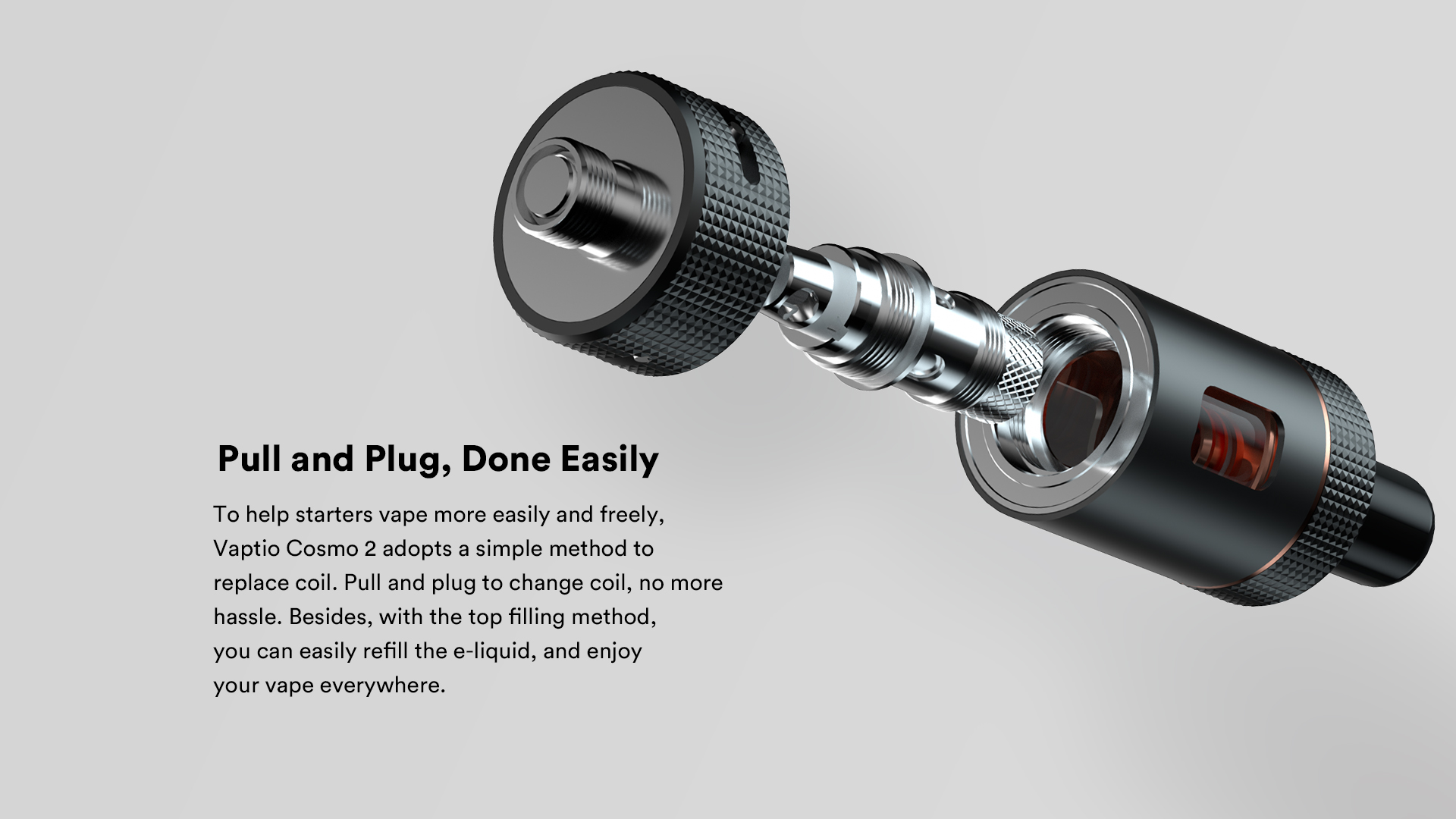 The Cosmo 2 kit is topped by an atomizer with a capacity of 2ml whose filling is done from above. Its airflow is easily adjustable through the ring at the bottom of the ato. This atomizer is compatible with C1, C2, C3, C4, C5 and C6 Cosmo coils. The kit is delivered with a Mesh C5 coil in 1 ohm (9/11/13W) and a Mesh C6 coil in 0.7 ohm (15/20/25W).
It will then also be possible to use any other atomizer with a diameter of 22 mm and equipped with a connector in 510.
Contents:
1 x Mod Cosmo 2
1 x Atomizer Cosmo 2
1 x Resistance Mesh Cosmo C5 1ohm
1 x Resistance Mesh Cosmo C6 0.7ohm
1 x USB Type-C cable
1 x User Manual
1 x Warranty card