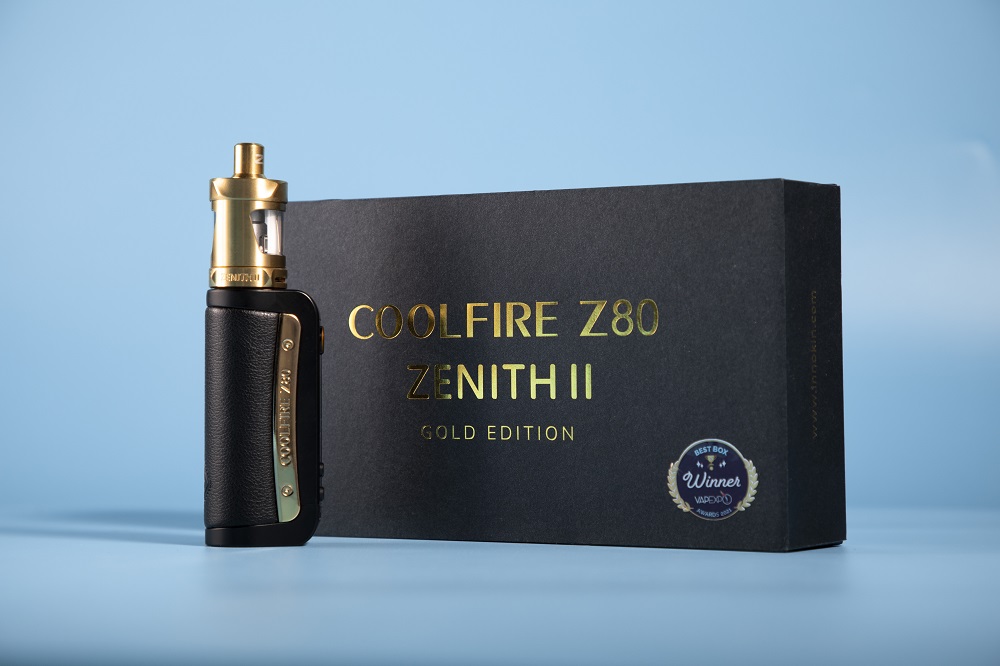 The CoolFire Z80 kit, successor to the Z50, seduces first by its size and lightness. Weighing in at approximately 150 grams, with dimensions of 131.75 x 38.30 x 27.60 mm (including atomizer), you'll be able to take it anywhere you go.
Its high-end design body is made of zinc alloy, with textures similar to leather and suede. As for the Zenith II clearomizer, it is protected behind a metal frame. You will appreciate the ergonomics and robustness of the Z80. You will like its sober design and its 4 colors among which you will have to choose with the purchase. To summarize, you will enjoy vaping with this beautiful product in your hands.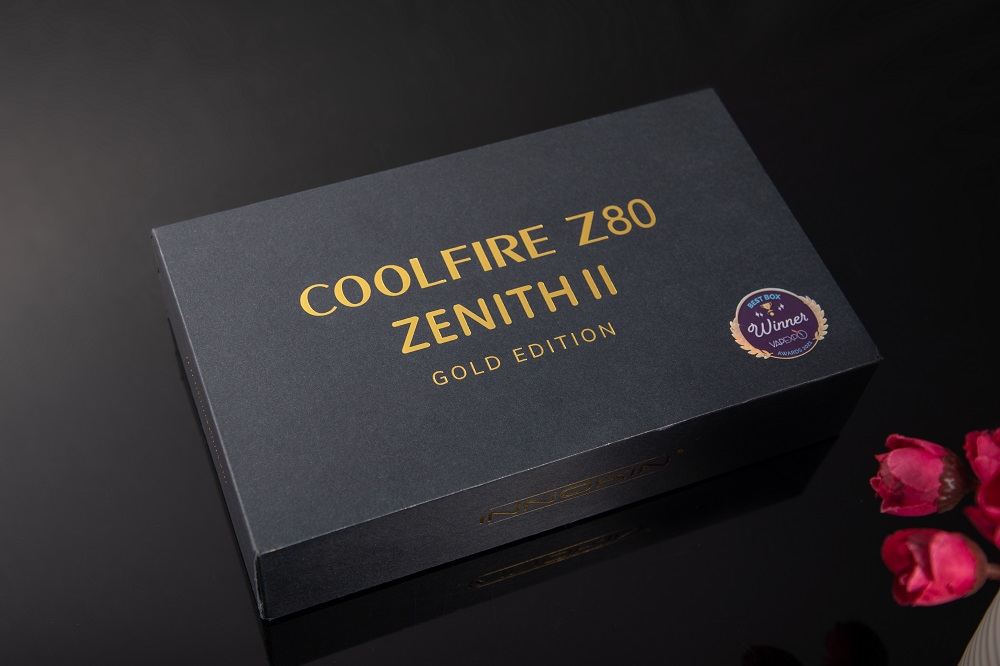 And while you'll be pleased with its aesthetics, you'll also be pleased with its technical capabilities. Judge for yourself: an adjustable power between 6 and 80 W, an important autonomy allowed thanks to a 18650 battery (not included), a recharging of the said battery that is done through a USB-C type cable, a pin 510 capable of accommodating clearomizers with a diameter of 26 mm, a clearomizer of 5.5 ml that fills from the top, a compatibility with the Z coils of the brand Innokin, an adjustable airflow and two integrated drip tips, one for an air draw, the other for a tight draw.
That's not all. A large color display provides the necessary information such as the load level, the value of the resistance or the number of puffs. Two classic modes are offered: variable wattage and voltage. As for the FO and Refresh modes, they will optimize the flavors and increase the life expectancy of the coils.
Finally, the kit comes with a Z coil of 0.3 ohm for direct inhalation restrictive (RDL) and a Z coil of 0.8 ohm for indirect inhalation (MTL).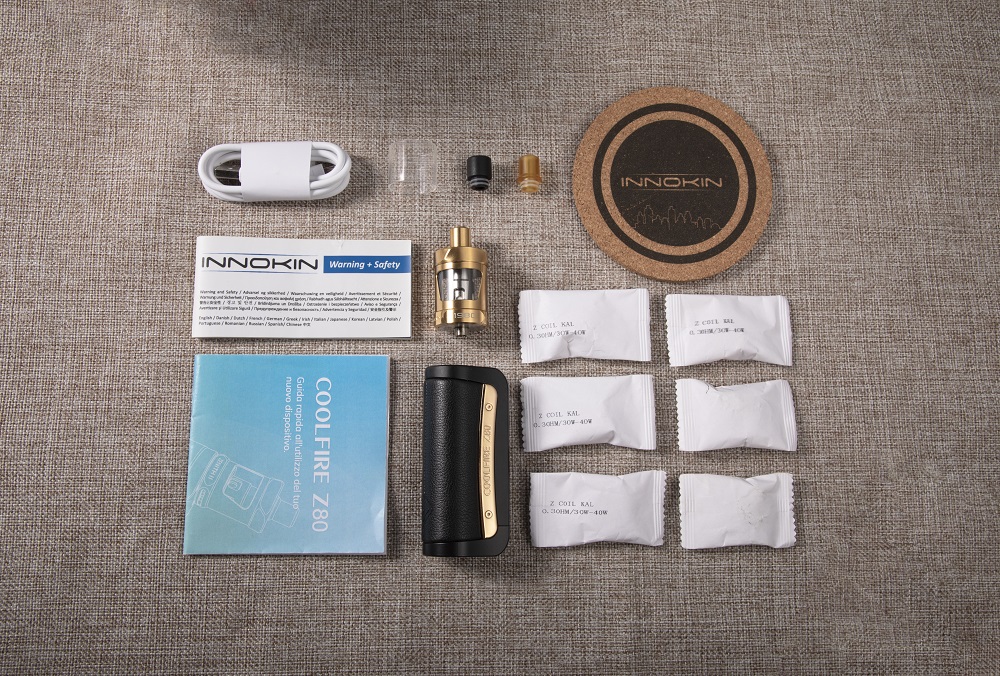 The CoolFire Z80 kit is ideal for both beginners and experienced vapers. If you want an electronic cigarette that is simple to use and has excellent rendering, turn to this one which adds to Innokin's reputation.
Contents:
1x CoolFire Z80 mod
1x Zenith II clearomizer
1x CoolFire Z80 battery
1x Z coil resistance 0.8 ohm (preinstalled)
1x Z coil resistor 0.3 ohm
1x spare pyrex tube
1x 510 MTL ultem drip tip (pre-installed)
1 RDL teflon drip tip 510
1x bag of spare seals
1x USB-C cable
1x quick start guide