Innokin offers a brand new kit, the Coolfire Z50 from Innokin. It offers dimensions of 117 x 34 x 26 mm. Its sober and elegant design has perfect finishes. With its 5 different colors you are sure to find the kit that suits your tastes.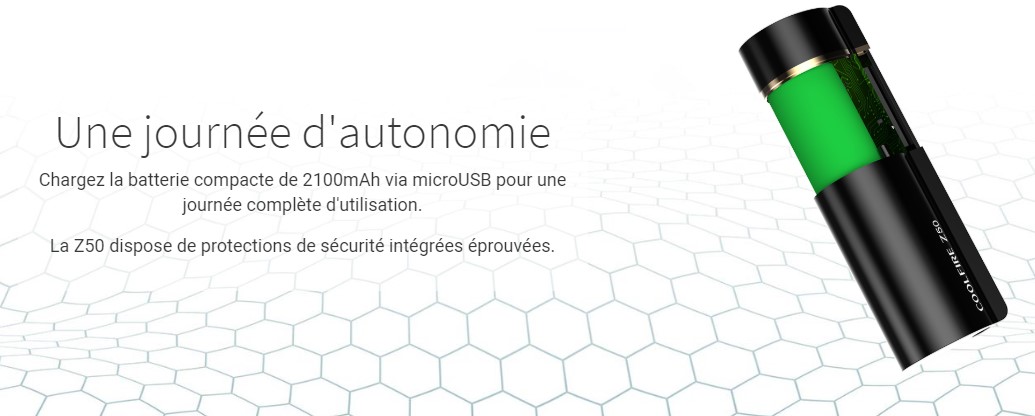 It incorporates a 2100mAh battery. Enough to vape for a whole day without ever running out of battery. It will recharge naturally thanks to the micro-USB cable provided.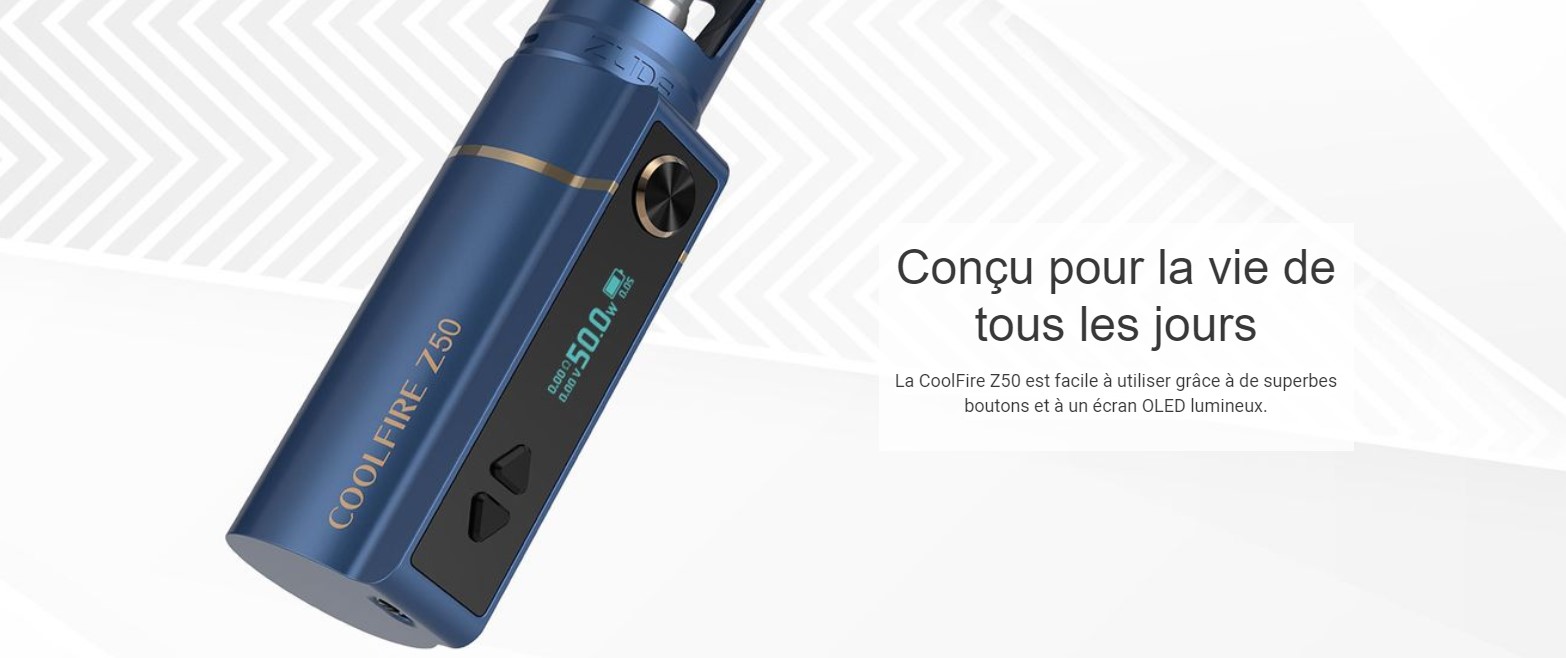 The Coolfire Z50 kit offers two operating modes. Between VW and VV mode you can adapt the vape to your desires. It is also capable of producing up to 50W of adjustable power thanks to its bright 0.69 "OLED screen and its two dimming buttons.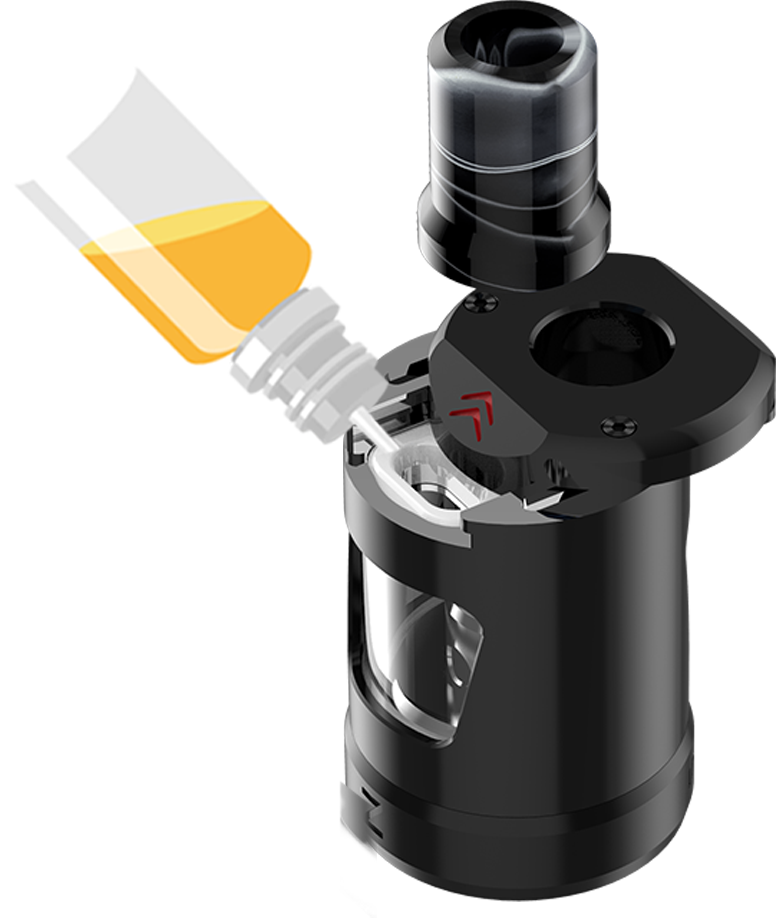 It is associated with the Zlide atomizer from Innokin which has a capacity of 4ml and a diameter of 24mm. This large tank allows you to vape for most of the day before recharging. Reloading will also be done from the top by first removing the drip tip. A technique that provides pleasant child safety.
It is compatible with the Zenith and Zlide resistors from Innokin. It comes with Zenith / Zlide coils of 1.2 and 0.8ohm. Thanks to its adjustable airflow, it is also possible to perfectly adjust its vape.
Finally, it incorporates a complete set of electronic protections to ensure a safe vape for everyone.
Features

Dimensions: 117 x 34 x 26 mm
Material: zinc alloy
Built-in battery: 2100 mAh
Charging via micro-USB cable
0.69 "OLED screen
Operating modes: VW / VV
Power range: 5-50W
Coile range: 0.2-3.5ohms
Capacity: 4ml
Top filling
Atomizer diameter: 24mm
Adjustable airflow
Compatible coils: Zenith / Zlide resistors
Resistors provided: Zenith / Zlide 1.2 and 0.8ohm coils
Child safety
Charging power: 1A
Charging via micro-USB cable
Charging time: 2h
Connections: 510
Drip tip: 510
Complete protection package
Content
1 x Coolfire Z50 Box
1 x Zlide D24 Clearomiser
1 x micro-USB cable
1 x Zenith / Zlide 1.2ohm coil (pre-installed)
1 x Zenith / Zlide coil 0.8ohm
1 x Spare parts
1 x Drip tip 510
1 x Spare Pyrex tank
1 x User manual