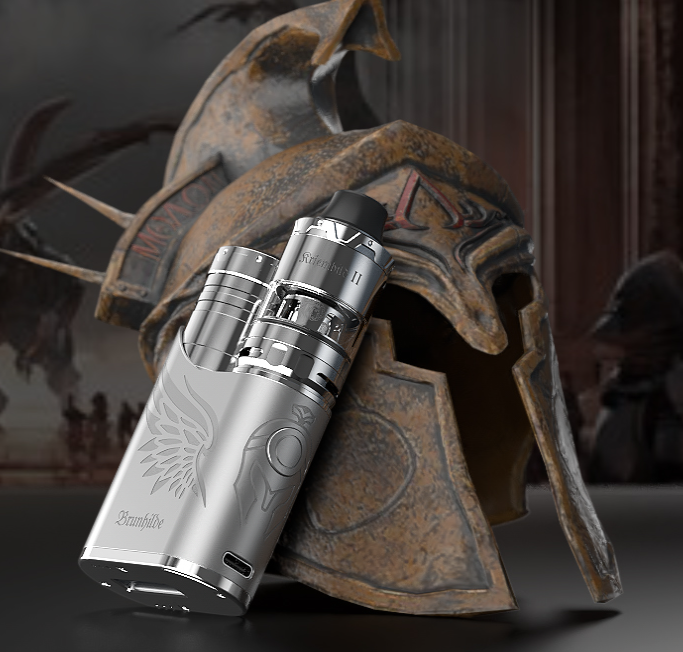 Vapefly has not neglected the aesthetic aspect of the kit Brunhilde SBS silver. Indeed, this piece has something to delight the eyes. The designers have erected the atomizer next to the cylinder that houses the battery, all within a structure designed in aluminum and sporting 2 bird wings and an antique helmet engraved with great style. The dimensions of 84.8 x 52.4 x 27 mm (without the atomizer) make this electronic cigarette compact. You'll have no trouble carrying it anywhere you want to vape, especially since the ergonomics are there.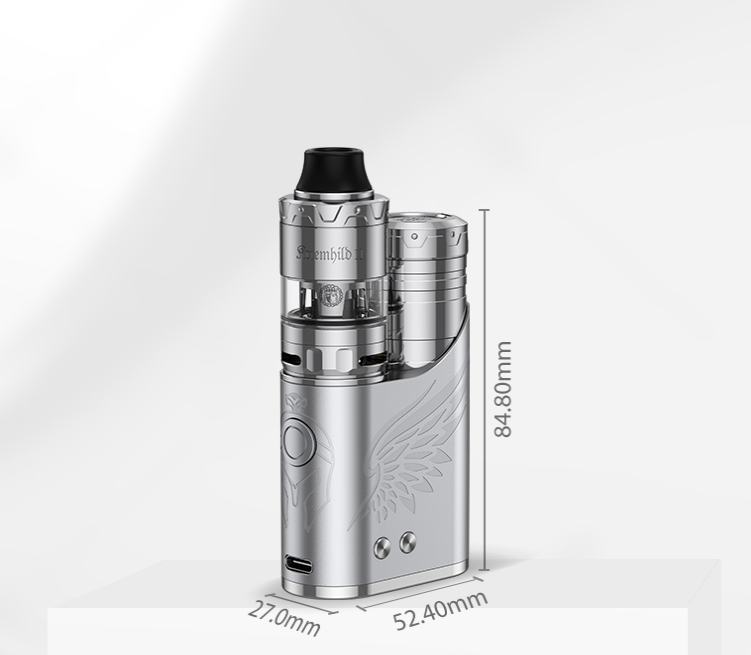 If the Brunhilde kit has obvious aesthetic qualities, it is also a marvel in terms of technique. Its power is adjustable between 5 and 100 watts. It works with a single battery 20700 or 21700, or even 18650 with an adapter (supplied). This battery (not supplied) ensures a consistent autonomy. For recharging, you can use the USB type-C cable (supplied). However, it is preferable to use an external battery charger.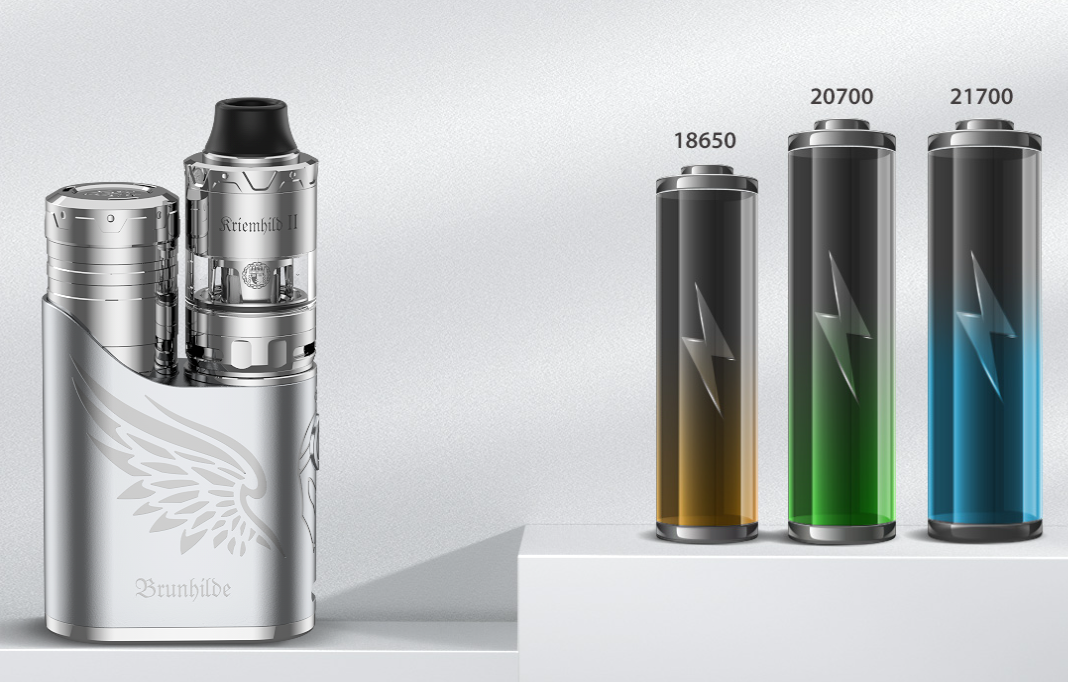 You will also enjoy the presence of a display screen positioned under the base of the box, which adds to the quality of the ergonomics. This OLED screen of 0.91″ will communicate the information necessary for a good vape, including the power and the value of the resistance.
The Brunhilde SBS also has a resistance range of 0.08 ohm to 3.5 ohms. It is also 3 possible modes of operation: VW, Bypass and temperature control.
Finally, at the top sits the spray Kriemhild II, with its capacity of 4 ml, its dimensions of 51.2 x 25 mm, its drip tip 810 resin and its 510 connection. It has a refined design compared to the previous version and its diameter measures 1 mm less. It fills from the top, its lower ring allows to adjust the airflow and it is compatible with the new K-1 and K-2 coils, which benefit from a Duplex Mesh Coil technology able to increase the heating capacities. The kit comes with 2 coils:
1 FreeCoreTM DuplexTM 0.2 ohm KA1
1 FreeCoreTM Mesh 0.3 ohm KA1
As for the restitution of flavors, do not worry. It will be remarkable.
Finally, the kit has 6 protections including one against short circuits, one against overloads and one against excessive temperatures. In short, vape with the kit Brunhilde SBS Vapefly is vape pleasant and serene. A pleasure!
Contents:
1x Mod Brunhilde SBS 100W
1x Kriemhild ll 4 ml (W version)
1x FreeCoreTM DuplexTM Mesh 0.2ohm, KA1
1x FreeCoreTM Mesh 0.3ohm, KA1
1x USB type-C cable
1x 18650 battery adapter
1x warranty card
1x 2 ml glass tube
1x 510 adapter
1x 810 resin drip tip
The user manual