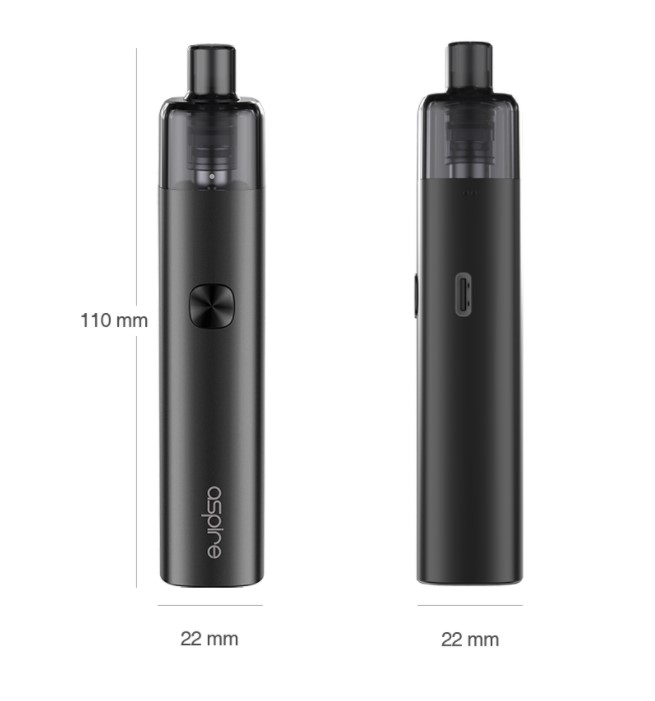 Aspire offers the AVP Cube kit. It is designed to be different from its predecessors. It adopts a rectangular and compact design. Made of aluminum alloy, it could almost pass for a tubular kit with its dimensions of 110 x 22 x 22 mm for a weight of 64g. Thus, it is easily transportable and can accompany you at all times. This kit is in short sober and elegant and will be able to suit everyone's taste.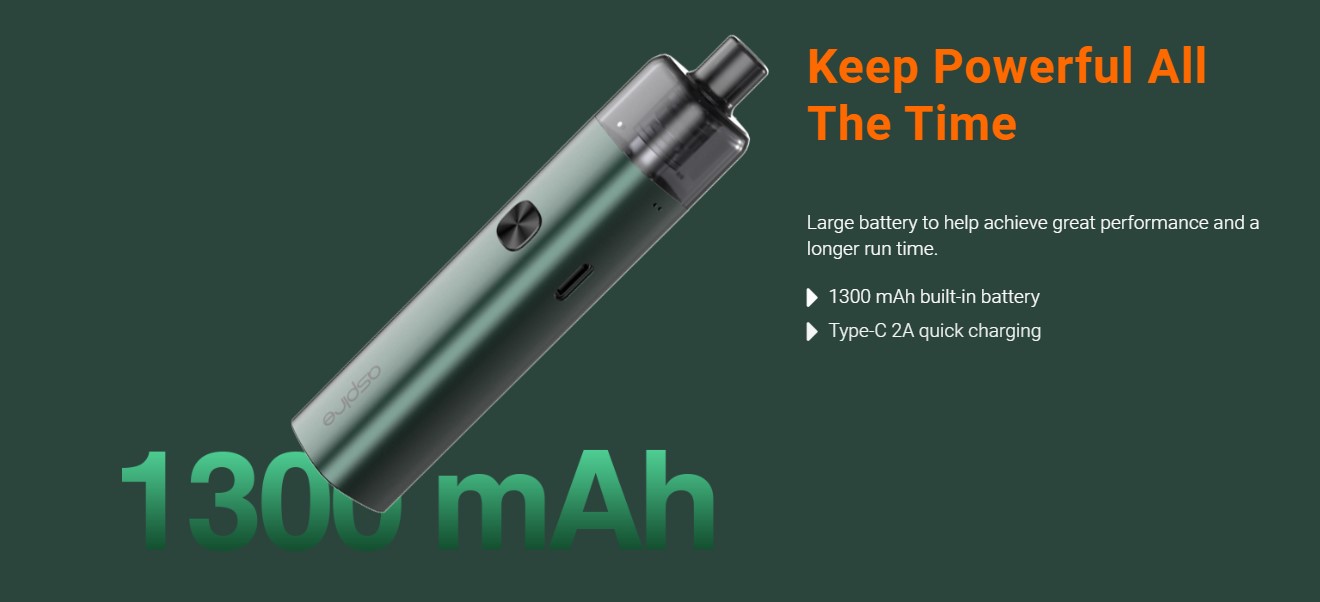 It integrates a 1300mAh battery that can be easily recharged using the supplied USB type-C cable.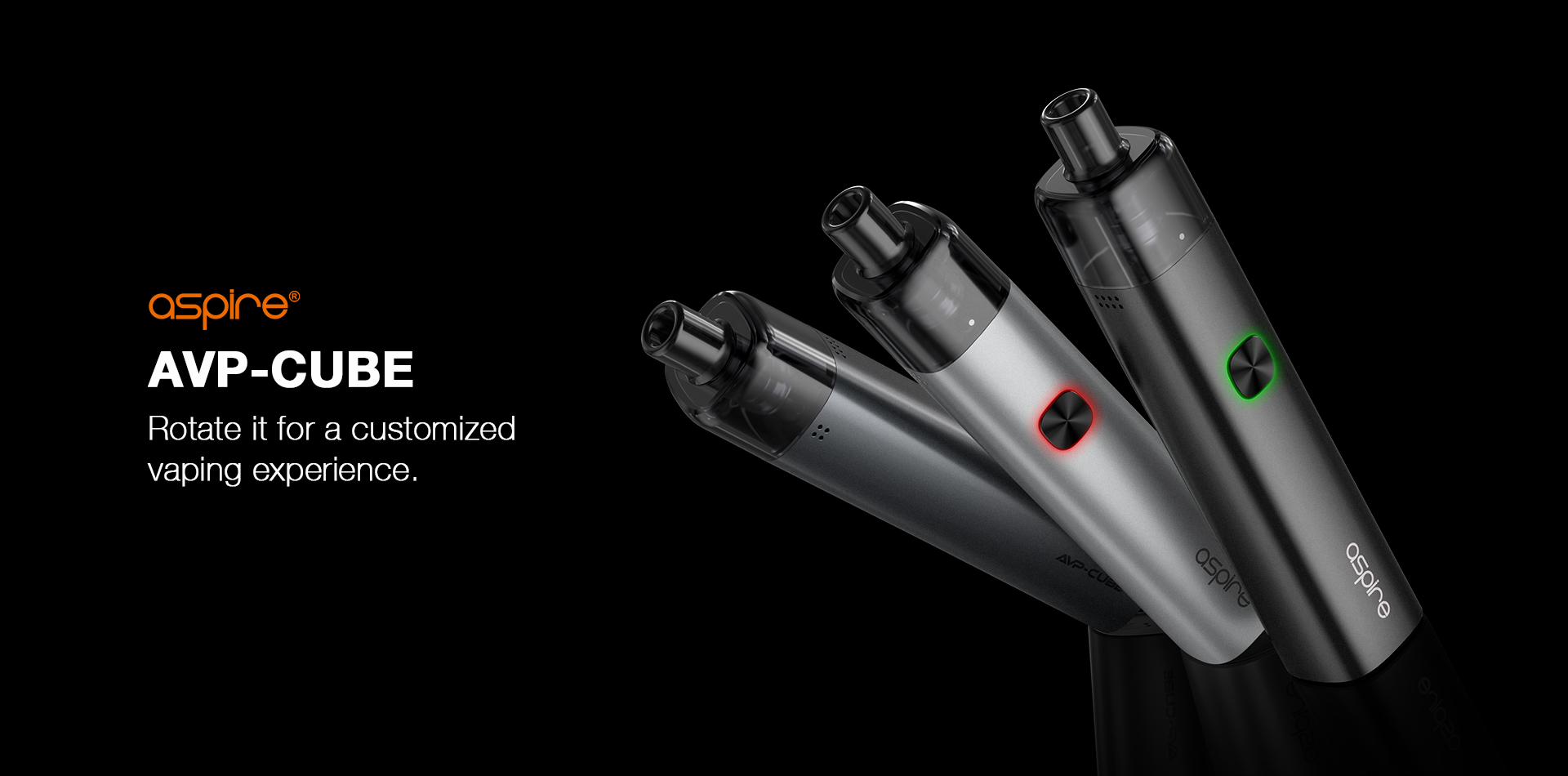 This kit is managed by Aspire's ASP chipset and allows the power output to be adjusted according to the installed resistance. In short, its operation is very simplified. Thus, with an AVP Pro resistor of 1.15ohm, you will be able to adjust the power between 10W (red LED), 12W (blue), 14W (green) or 16W (white). To do so, simply press the main button twice. The 0.65ohm AVP Pro resistor will allow you to use the Bypass mode. This kit is therefore made for those who like simplicity, whether they are beginners or advanced.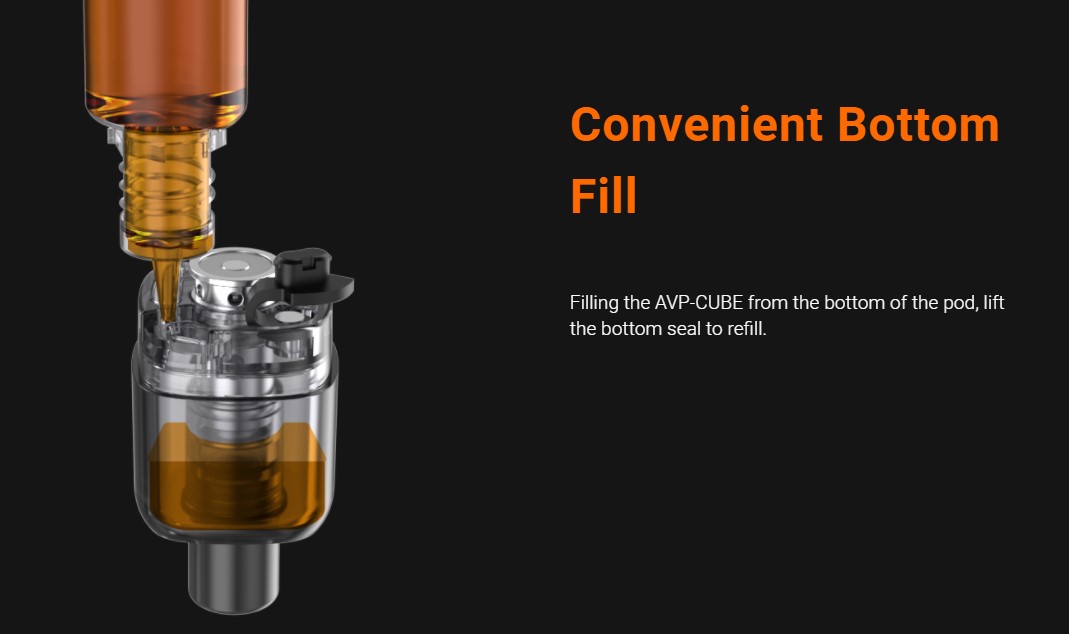 The AVP Cube kit works with a 3.5ml cartridge that will be filled from the bottom. Simply remove the silicone cap to access the filling port.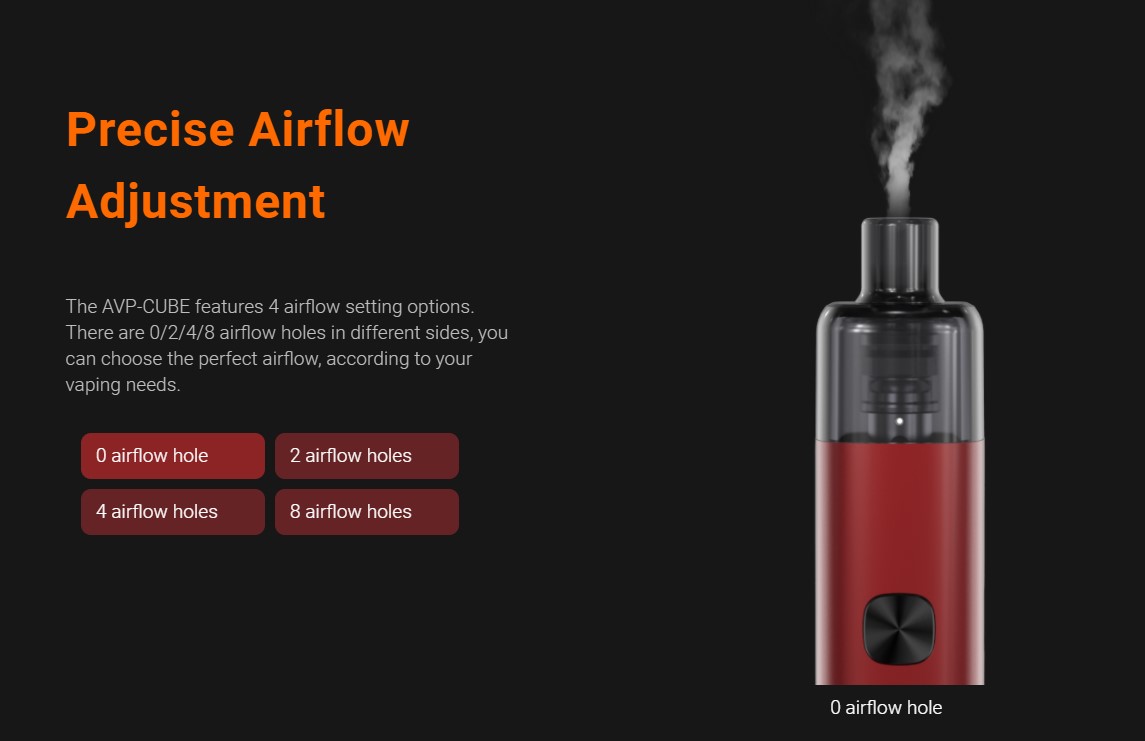 This cartridge has an adjustable air flow system via the small holes on the side. Depending on the position of the cartridge, holes will be plugged, which allows a more or less tight draft.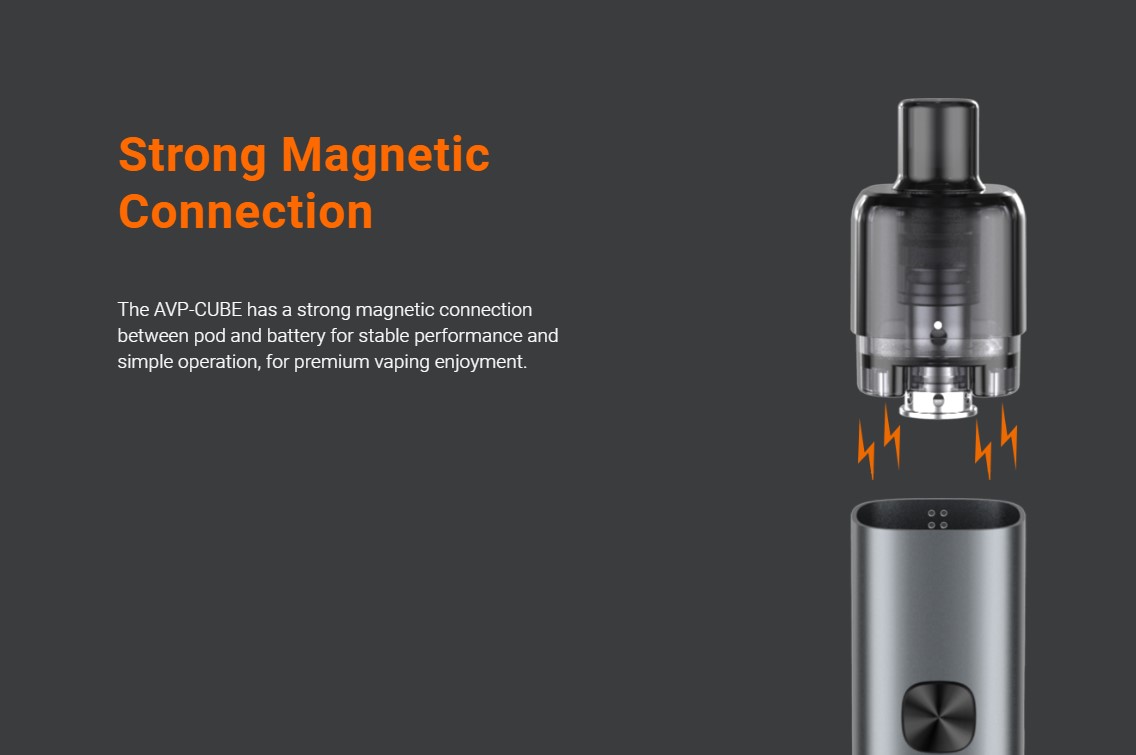 Finally, the AVP Cube kit uses the coils from Aspire's AVP series. Thus, it comes with a 0.65ohm (15-18W) Mesh coil and a standard 1.15ohm (10-16W) coil.
Features
Dimensions: 110 x 22 x 22 mm
Weight: 64g
Materials: aluminum alloy / PCTG
Built-in battery: 1300mAh
Charging via USB Type-C cable
Modes of Operation : VW / Bypass
Maximum power: 18W
Capacity: 3.5ml
Filling from the bottom
Compatible coils: all the coils of the AVP Pro series from Aspire
Supplied coils: Mesh coil 0.65ohm (15-18W) / standard coil 1.15ohm (10-16W)
Adjustable air flow system
Load current: 2A
Complete set of electronic protections
Content
1 x mod AVP Cube
1 x 3.5ml cartridge
1 x AVP Pro Mesh coil 0.65ohm
1 x AVP Pro Standard coil 1.15ohm
1 x USB Type-C cable
1 x user manual