A unique look, pastel colours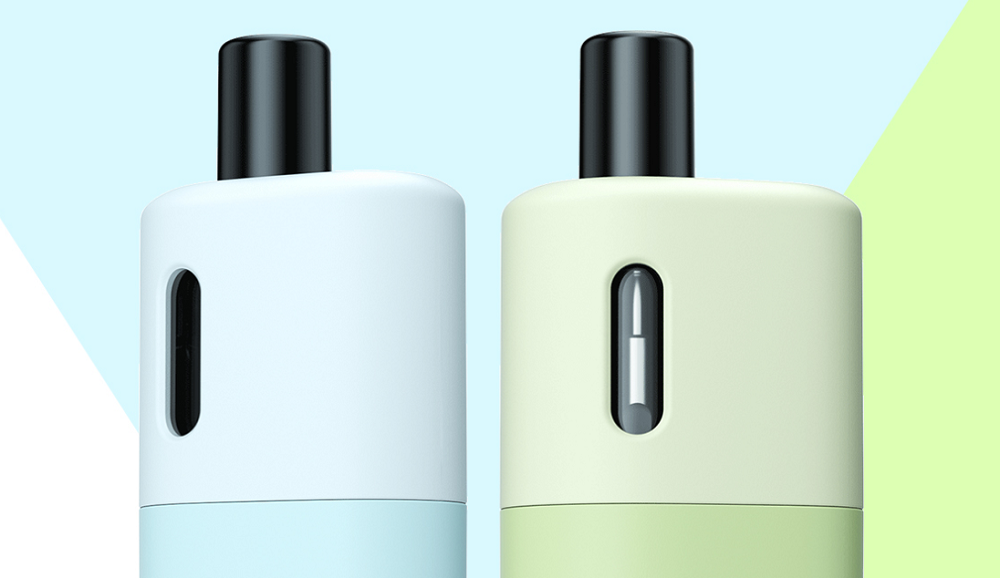 With the Avocado Baby, Vaptio has created an original pod that is striking for its pastel colours and its smooth surface, free of any rough edges. It consists of a battery and a cartridge, but also has a third element : a cap – called the Pop Cap – which covers the cartridge to protect it while unifying the appearance of the device.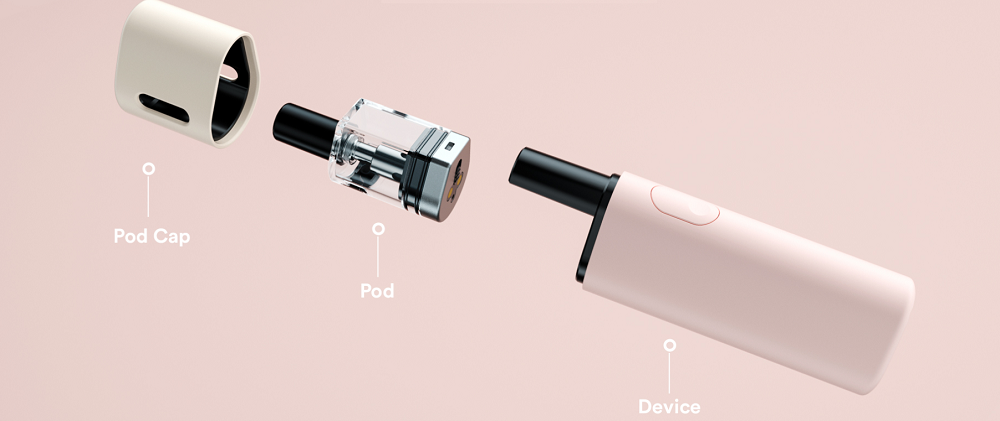 The cap also has windows on each side to show the level of fluid remaining in the tank. It also has a colour that matches that of the battery. However, the user can change this cap to personalise the aesthetics of his electronic cigarette.

The Avocado Baby measures only 99 x 28.5 x 21.5 mm. It weighs only 50g and has curved edges. This makes it a slim, lightweight pod that is easy to hold and carry. With this Avocado Baby, the user will be able to vape anywhere, discreetly and with simplicity, as the device only has an activation button.
The Avocado Baby or technical excellence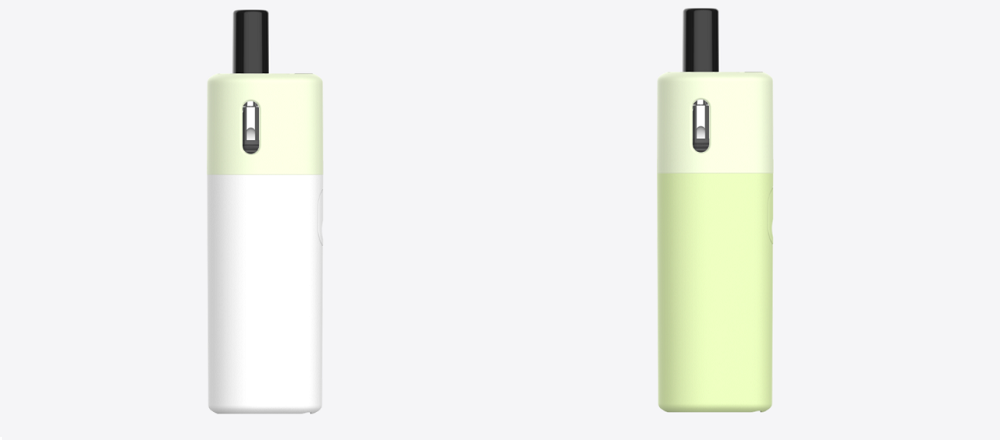 Underneath this visual elegance, the Avocado Baby contains technology that deserves our compliments. The kit is equipped with an integrated 1100 mAh battery that can be charged via a USB type-C cable (not included). It takes only 55 minutes for the battery to go from 0% to 100% charge. 4 LEDs are aligned vertically on the front panel to indicate the charge level :
1 light is illuminated for a charge level between 1 and 25%
2 LEDs illuminated for a charge level between 26 and 50%
3 lights for a charge level between 51 and 75%
4 lights for a charge level between 76 and 100%.

The kit also develops a maximum power of 22W. It is able to adapt this power to the coil installed and the user will only have to proceed to adjustments according to 3 levels :
Low (1 light illuminated)
Medium (2 lights on)
High (3 lights)
Finally, the user can vape with peace of mind. The Avocado Baby offers 5 protections :
Over vaping protection
Over heat protection
Over charging protection
Short circuit protection
Low voltage protection
2 ml cartridge
Vaptio has equipped this pod with the Avocado Baby cartridge, a magnetically connected cartridge made of PCTG with a long drip tip. It also has a capacity of 2 ml and can be filled from the side. Underneath, the user will find an airflow switch with which he can adjust the nature of the draw (tight or less tight).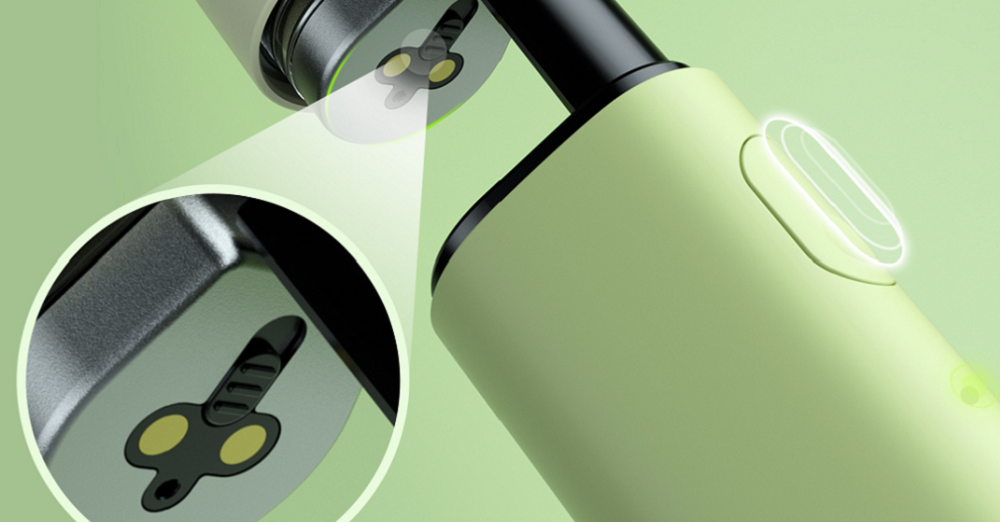 This cartridge has a built-in coil. While Vaptio provides a cartridge with a 0.7 ohm coil (usable at 15.5, 17 or 18.5W), the user can attach a cartridge with a 1.2 ohm coil (usable at 10, 11 or 12W). While the former allows RDL draw, the latter offers MTL draw.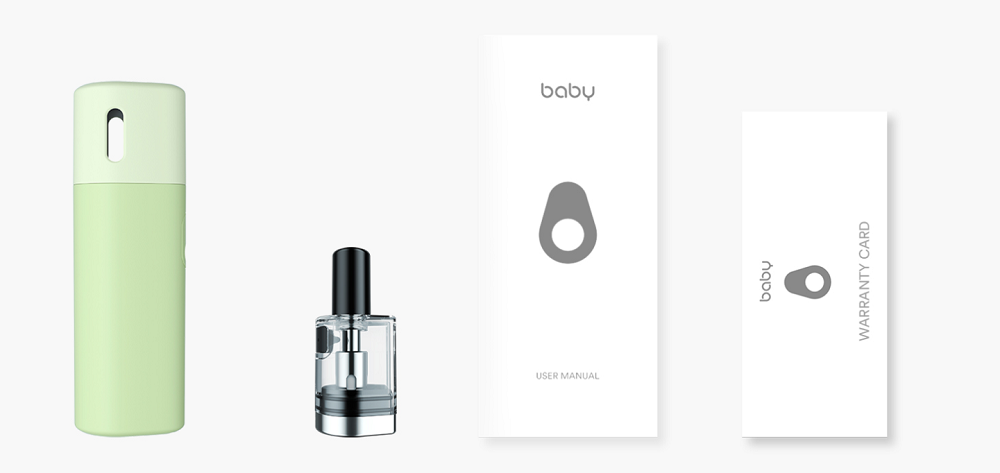 Congratulations to Vaptio for creating this Avocado Baby kit. This electronic cigarette has something to please on all levels. And if it is intended for a wide audience, beginner users are its primary target. They will appreciate its technical characteristics, its ease of use and the quality of the flavours it produces.
Content :
1x Avocado Baby mod
1x Avocado Baby 0,7 pod (with 0,7 ohm mesh coil)
1x warranty card
1x user manual