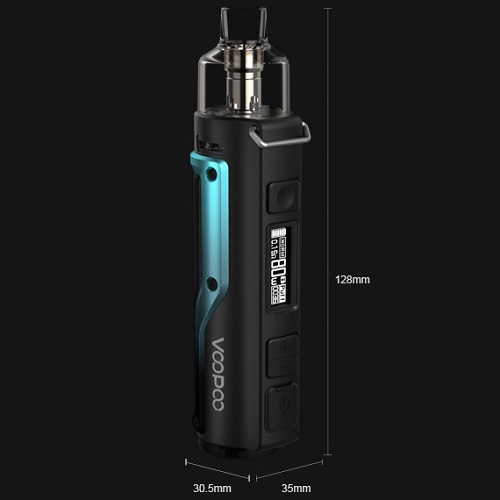 Voopoo is expanding its now famous Argus range even further. These kits have proven themselves in the past. And of course the new Argus X kit is in line with this. It has dimensions of 128 x 30.5 x 35 mm. The Argus pod kit has a 0.96″ OLED display and two adjustment buttons that will first provide all the information needed for its operation, such as the remaining battery level. They also allow the power to be adjusted between 5 and 80W.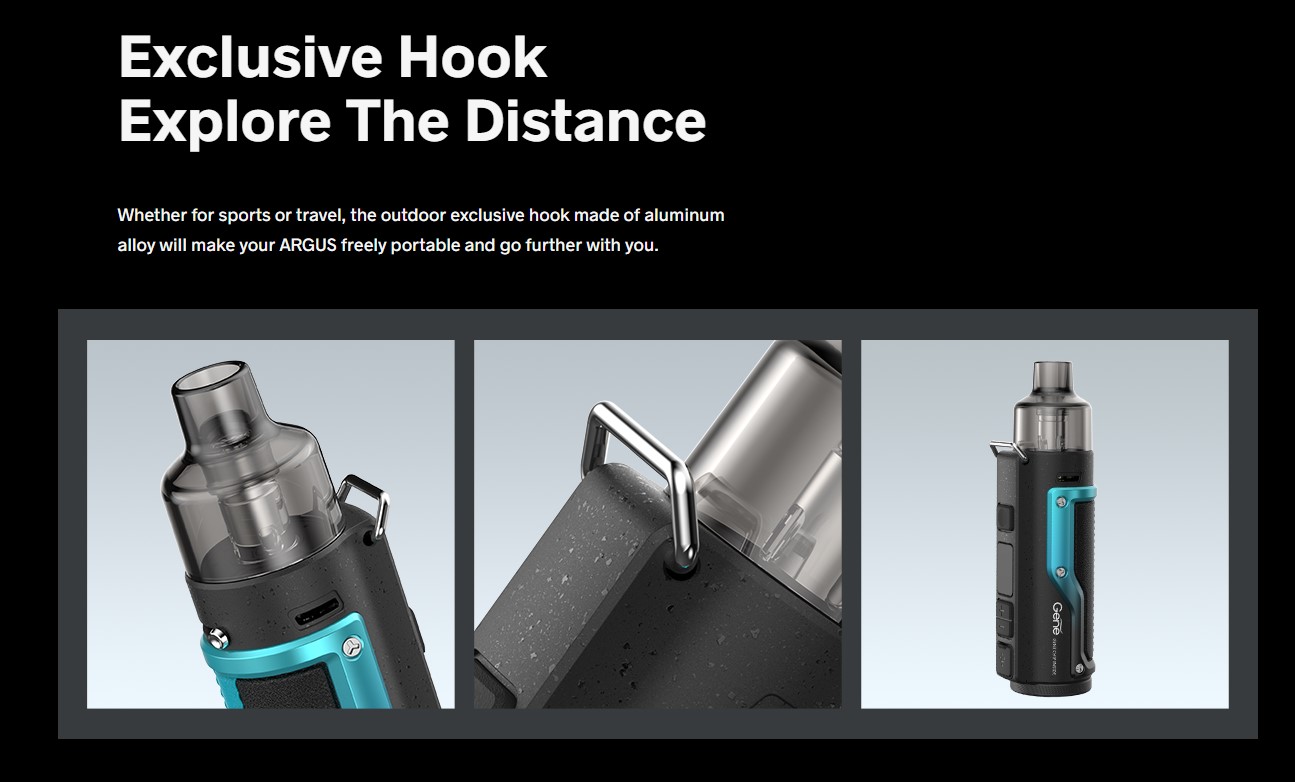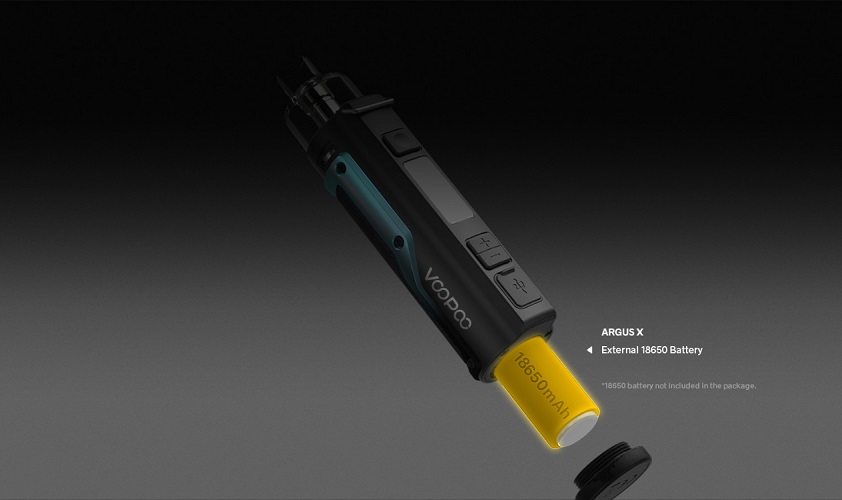 Contrary to previous versions, the Argus X kit will require a 18650 rechargeable battery to operate, the battery can be inserted through a threaded battery door system.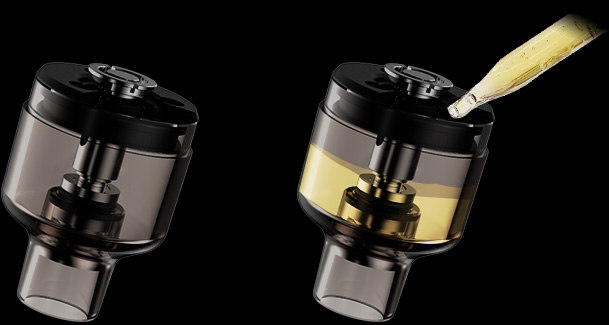 The Argus X kit is associated with a 4.5ml cartridge that will be filled from the bottom. Simply detach the cartridge from the battery in order to access the filling hole. But it can also use a 2ml MTL cartridge and the PnP RTA.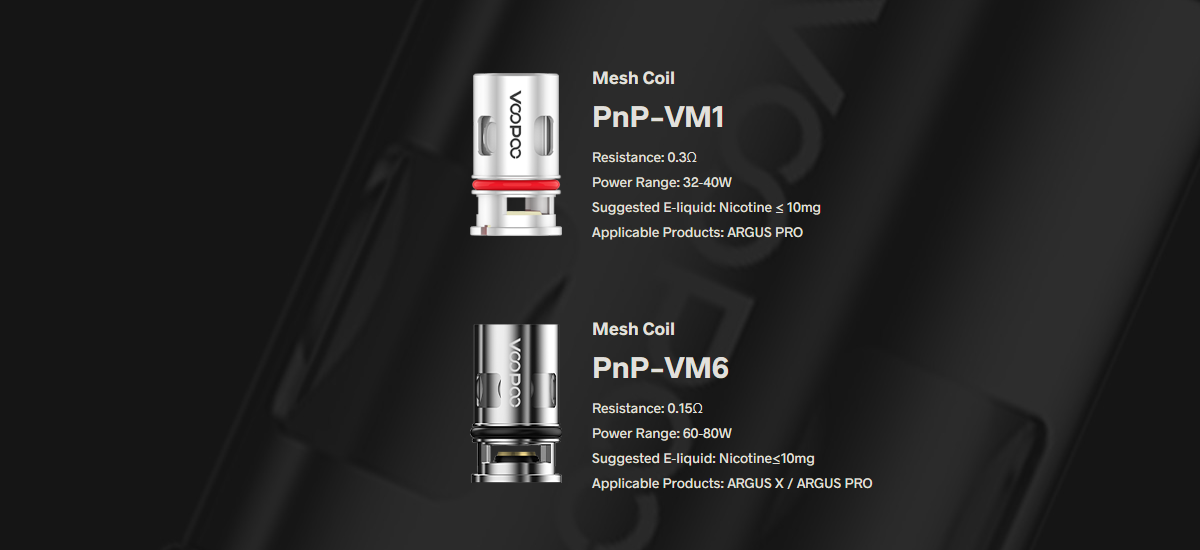 This cartridge device works with all Voopoo PnP coils. It comes with a PnP VM1 0.3ohm and a PnP VM6 0.15ohm coils.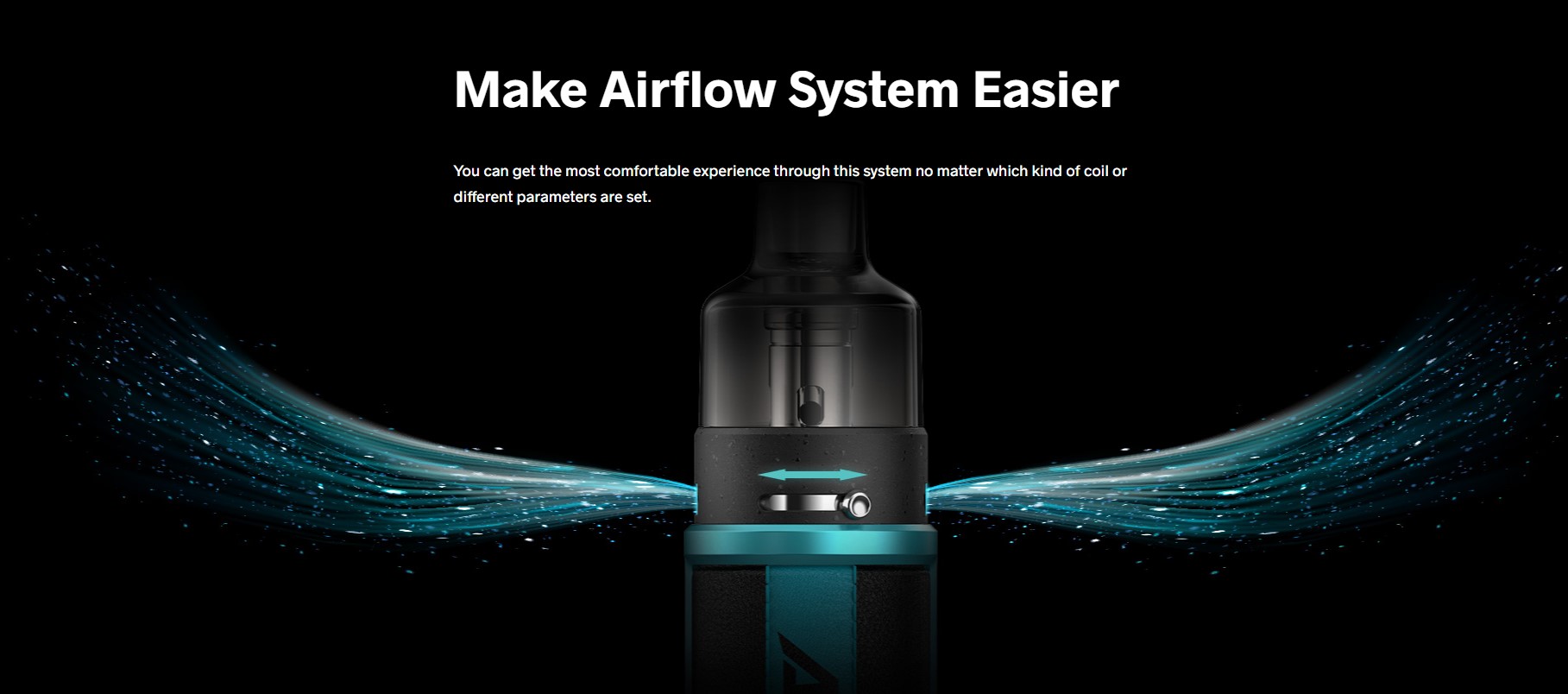 Features
Dimensions: 128 x 30.5 x 35 mm
Materials: PCTG / zinc alloy
Battery type: 1 x 18650
Type-C USB port
Managed by the Gene.TT chip
Mode of operation : VW
Power range: 5-80W
Voltage range: 3.2-4.2V
Resistance range: 0.1-3.0ohm
OLED screen: 0.96″.
Cartridge capacity: 4.5ml
Filling from the bottom
Compatible with all Voopo PnP cartridges
Coils supplied: PnP VM1 0.3ohm / PnP VM6 0.15ohm
Compatible coils: all Voopoo Pnp coils
Conveinent adjustable airflow system
Complete set of protections
Contents
1 x Argus X kit
1 x PnP VM1 0.3ohm
1 x PnP VM6 0.15ohm
1 x USB type-C cable
1 x user manual