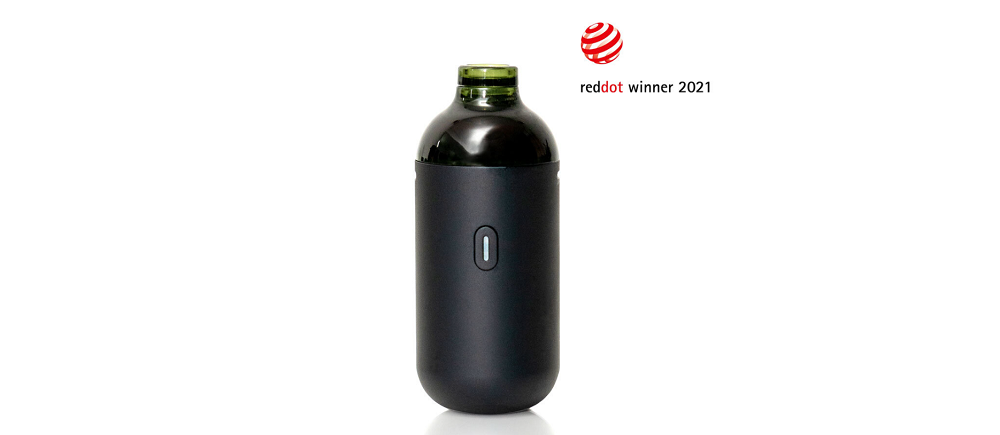 71.7 x 30 mm are the dimensions of the AirsPops Bottle kit. With such a height and diameter, Airscream has taken care of its compactness. He made it so compact that the user will have no difficulty in storing it in a pocket, a bag or a handbag. On the other hand, the designers have endowed this kit with a tubular and original shape that makes it look like a bottle, hence its name.
However, the AirsPops Bottle is not just a unique looking product. It is also strong and environmentally friendly. Its shell is made of recyclable aluminum and its cartridge is protected from UV rays thanks to the PCTG that constitutes it.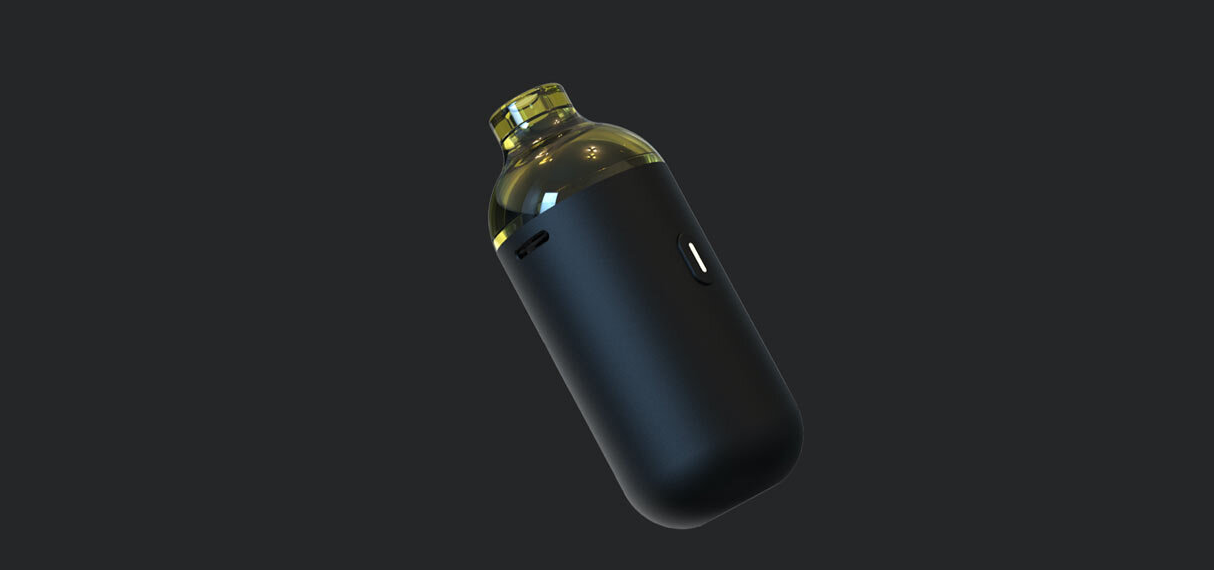 Ultra compact, robust and aesthetically worked, this kit is also powerful and easy to use. It has an integrated battery of 1200 mAh, which offers enough autonomy for a day. Note in passing that this battery is quickly recharged by means of a USB type-C cable (supplied).
As for the settings, none is required. The user will only have to suck after pressing the main button 5 times. Difficult to do more simple.
In addition, the AirsPops Bottle is equipped with a child safety with an automatic lock.

As for the cartridge – colored olive green – it has a capacity of 2 ml and can be used multiple times. Thus, waste is reduced, another proof that Airscream cares about the environmental cause.
The filling of this cartridge is done on the side, the airflow is adjusted by rotating it and, at the top of this piece, stands a drip tip 510 that will ensure the comfort of the lips.
Finally, this kit works with the manufacturer's coils whose value is 0.6 ohm (for the DTL) and 1 ohm (for the MTL). They will restore the flavors and produce a good amount of steam. 1 coil of a value of 1 ohm is also provided.

The kit AirsPops Bottle has nothing to do with any product. It will satisfy both beginners and experienced users. The Red Dot Award : Product Design 2021 awarded to Airscream testifies to its aesthetic merits and the quality of its operation.
Content :
1x AirPops Bottle
1x refillable tank (2 ml)
1x 1 ohm coil
1x charging cable