A small Aegis kit


With the Aegis OneFC, Geekvape offers the most compact kit in the Aegis range. It is indeed a pod with dimensions of 116 x 22 mm and a weight of 70 g. This model appears light, thin and slender like a pen and this shape offers its 2 main advantages, namely the transportability and the quality of the grip. In addition, a leather grip enhances palm comfort and the zinc alloy ensures resistance to shocks and scratches.
The Aegis OneFC kit is therefore the possibility of vaping everywhere with discretion and safety.
Easy to use, excellent performance
The Aegis OneFC has a built-in battery with a capacity of 550mAh and is charged via a USB Type-C cable (included). Nothing unusual so far, we'd say. However, this is where this pod strikes the hardest. It is able to go from 0% to 100% charge in 15 minutes. This is faster than the excellent Obelisk 65 FC, which takes 18 minutes to charge.

The Aegis OneFC also has an ease of use that makes it perfect for anyone new to vaping. It has only one button and inhalation can be done in 2 ways, either by pressing this button or automatically, ie without pressure.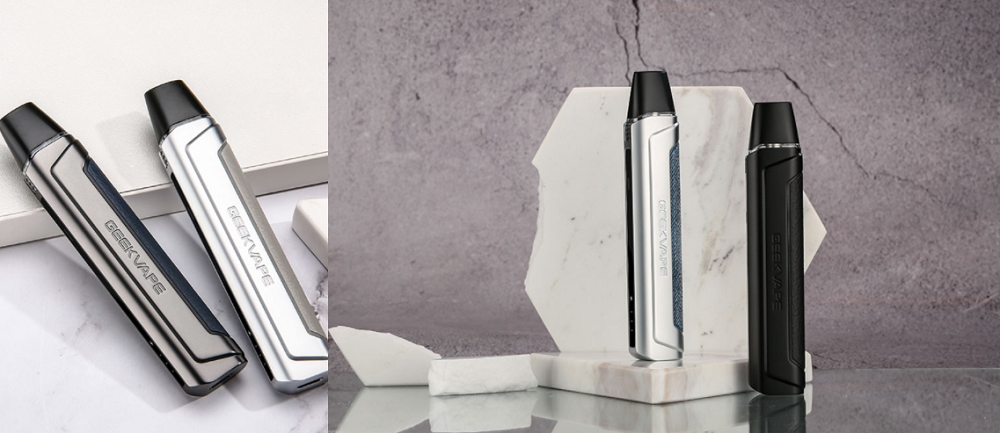 As for the power, it is automatically adjusted according to the coil in place, which is another advantage for a beginner user. However, the latter can modulate this power according to 3 levels : high, med and low. This adjustment is made using the button. On the other hand, LEDs positioned at the bottom of the battery communicate the chosen level according to 3 colours :
A green colour for a high level (3.5V)
A blue colour for a medium level (3.3V)
A red colour for a low level (3.1V)

The Aegis One cartridge and its 2ml capacity

The kit is topped with a 2ml cartridge that can be attached by magnetic connection. It can be filled from the top and with ease as the mouthpiece is removed to access the filling hole.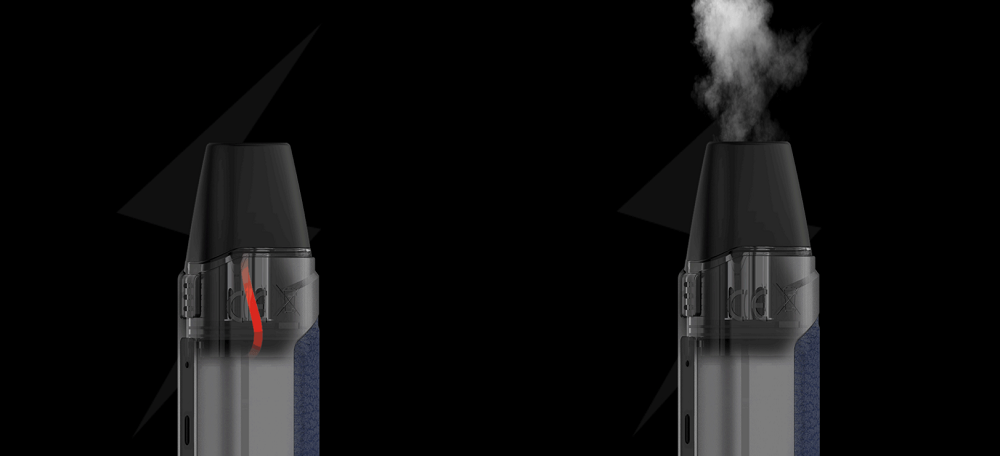 The airflow is located on the top of the battery. It is not adjustable, but the airflow is fluidized by following an S-shaped path. The flavour reproduction is improved and the hit is reinforced.
Finally, this cartridge has an integrated coil, so it is impossible to replace. You will have to change the cartridge once the coil has worn out. 2 cartridges are supplied :
Aegis One cartridge pre-installed and equipped with a 0.8 ohm coil (12-16W)
An Aegis One cartridge equipped with a 1.2 ohm coil (8-12W)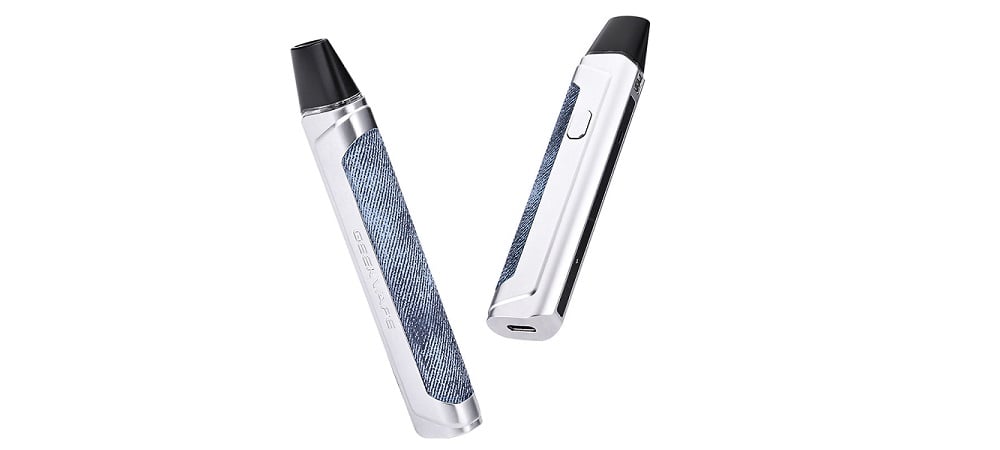 The Aegis OneFC has it all. Any beginner user would like to own such a kit, assurance of a simple and delicious MTL vape.
Geekvape has achieved a flawless product that adds prestige to its Aegis series.
Contents :
1 x Aegis OneFC mod
1 x Aegis One 2 ml 0.8 ohm cartridge (pre-installed)
1 x Aegis One 2 ml 1.2 ohm cartridge
1 x USB-C cable
1 x user manual