A pen-like appearance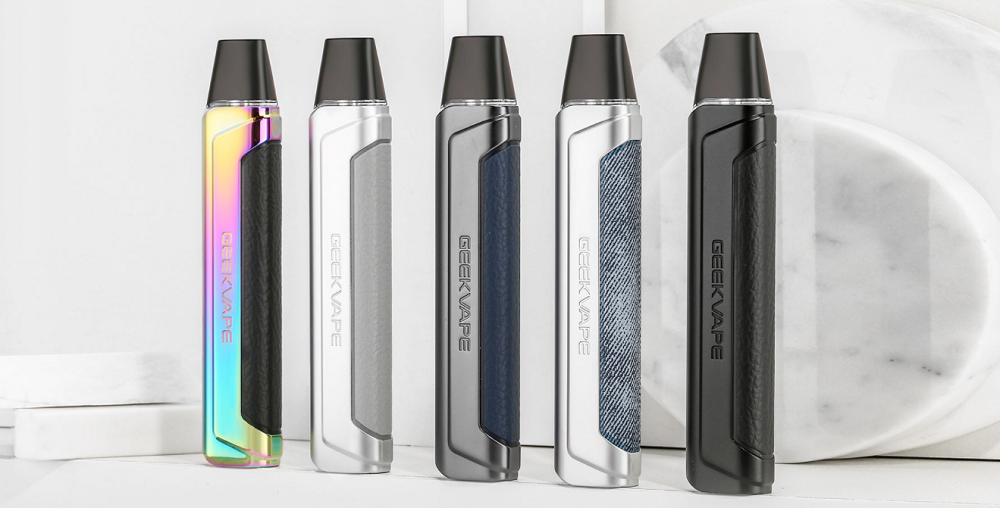 In terms of aesthetics, the Aegis One kit is a success. Geekvape has created a perfect pod for mobile users. Indeed, he gave it a look close to that of a pen. It measures 116 mm high, 22 mm wide and 14.1 mm long. It's tall, thin, and this slim shape makes it easy to slip into a pocket and easy to grip, especially since it weighs only 70g and has a handle with a comfortable grip.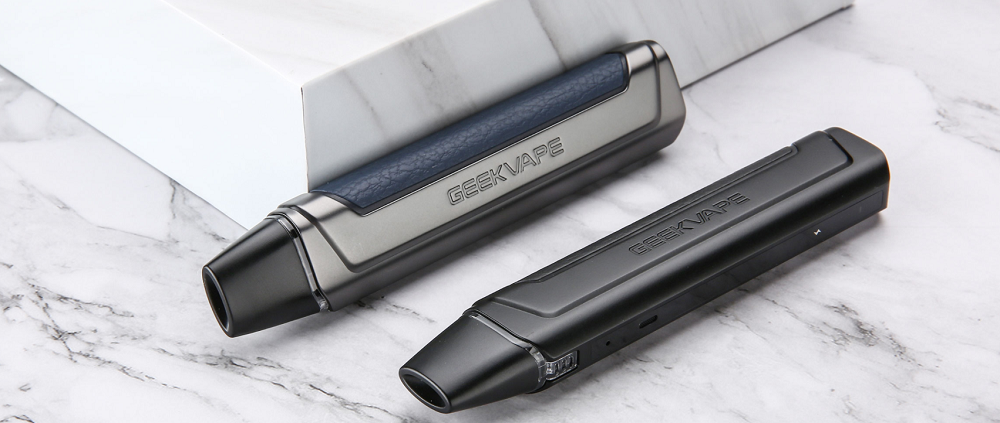 Geekvape had the good idea to manufacture this kit with zinc alloy, a solid material. This device is therefore able to resist shocks and scratches.
In fact, the Aegis One kit becomes the first kit of this "pen" shape to benefit from the aesthetics of the Aegis range. A test run turned into a master stroke by Geekvape.
A powerful and easy to use kit

The Aegis One may be small in size, but it's packed with technology. First of all, any user will be pleased with the presence of a built-in 780mAh battery, which is capable of providing up to 2 days of battery life. A USB Type-C cable is provided for charging.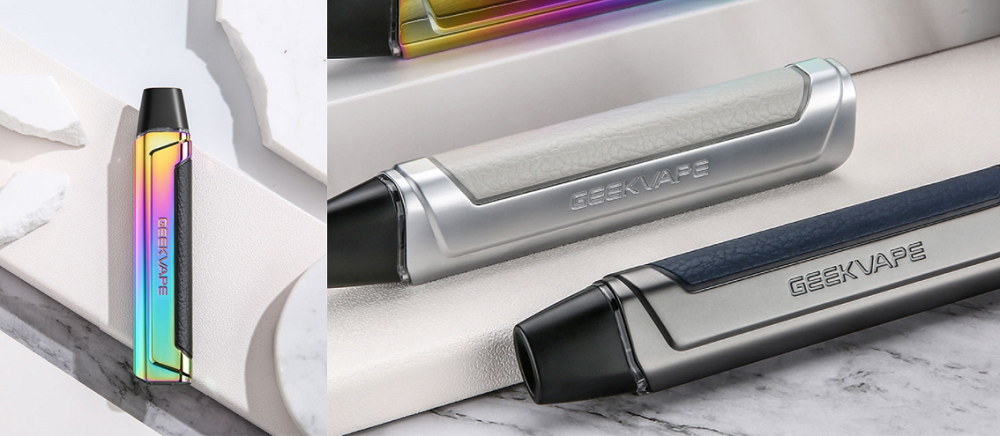 Then, 3 levels of power are offered to the user. An LED light indicates the chosen level according to 3 colours :
Green for high power (3.5V)
Blue for medium power (3.3V)
Red for low power (3.1V)
To make your choice, simply press the main button, the only button in the kit, three times. Because the Aegis One is also a simplicity of use, this single button to control all features. The user has the choice between 2 methods to inhale :
Inhaling by pressing the main button
Automatic inhalation, i.e. by sucking in alone

A cartridge to meet expectations
The Aegis One is associated with the Geekvape One cartridge. It is disposable, leak-proof, has a capacity of 2 ml and is filled from the top. It is also equipped with a coil that can be either 0.8 ohm (12-16W) or 1.2 ohm (8-12W). With a cartridge of this type, the user will be able to indulge in an MTL vape while enjoying a high quality flavour rendition.

Finally, the airflow is located on the body of the device. It consists of a perforation and is not adjustable. However, it is no less advantageous. A special design allows for an S-shaped airflow, which makes the flow smoother and promotes the MTL draw.

This Aegis One (or Geekvape One) presents attractive characteristics. The users cannot remain indifferent in front of such a concentrate of performances, in front of such a level of technology. Geekvape is used to hitting hard. It does not fail to its reputation.
Contents :
1x Aegis One mod (780 mAh)
1x Geekvape One cartridge (2ml) with 0.8 ohm coil
1x Geekvape One cartridge (2ml) with 1.2 ohm coil
1x USB type-C cable
1x User manual