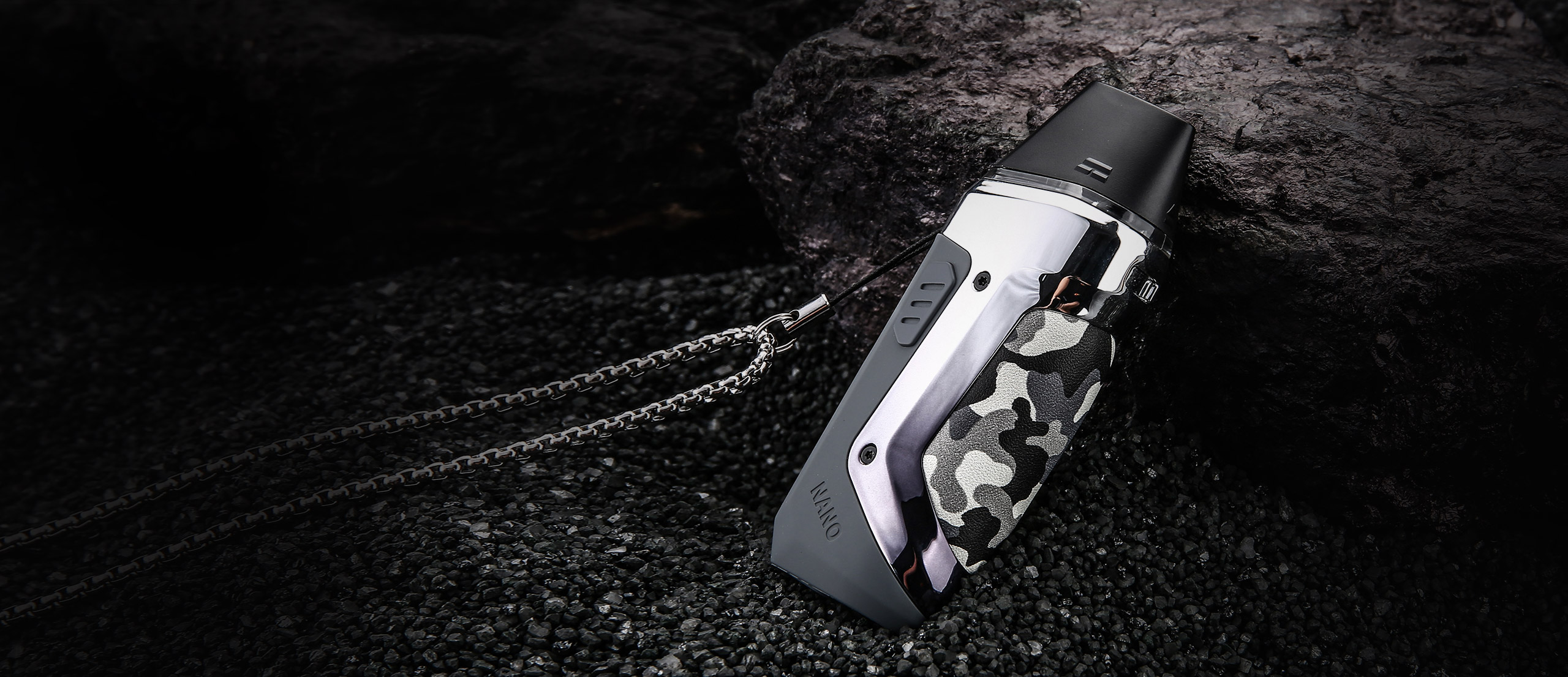 In front of the Aegis Nano, you will find a device measuring 86 x 33 x 24 mm. It will easily fit in a pocket and will not clutter your bag. With its round shape and neat finish, it is ergonomic and a pleasure to the eye.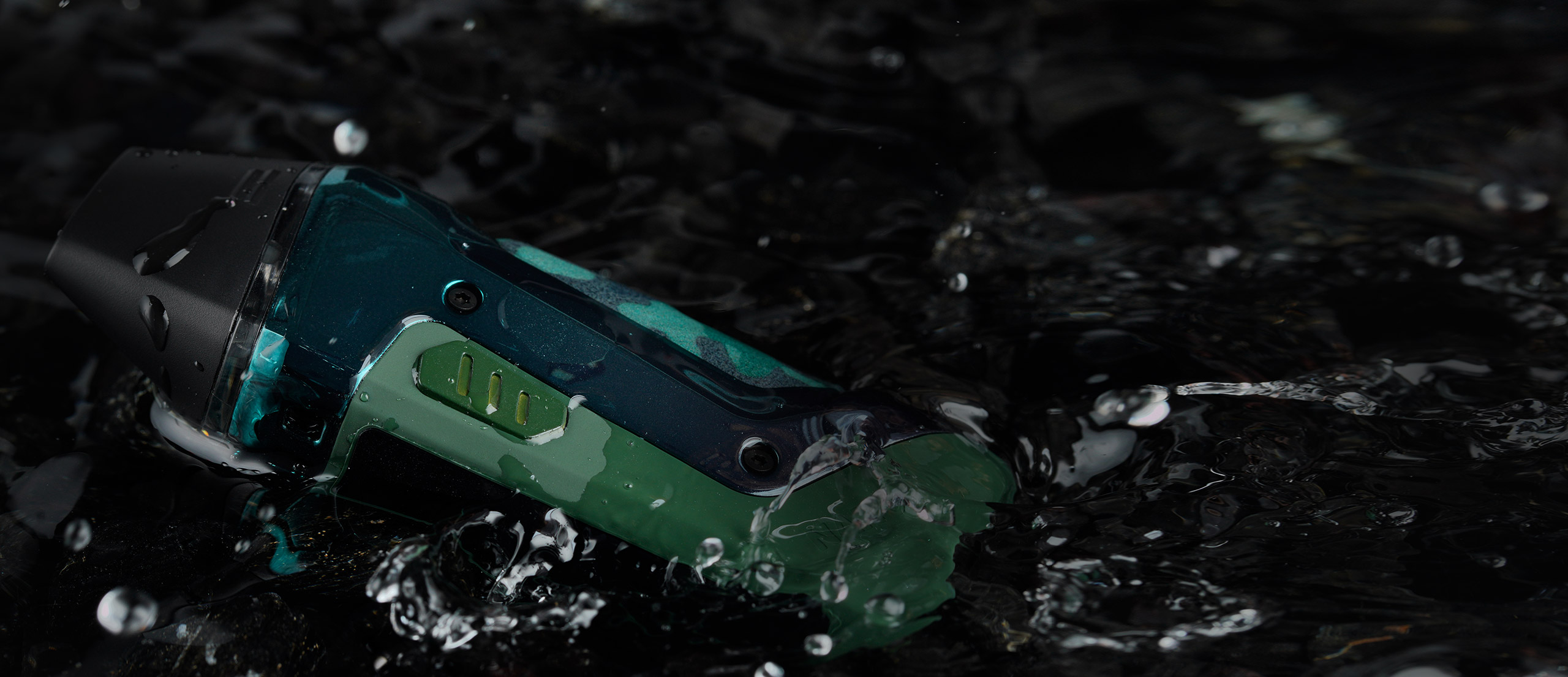 Don't worry. GeekVape has equipped this kit with a silicone coating that allows it to withstand weather, shock, water and dust. So you can take it anywhere without fear of damage. Your moments of vapotage will be only more pleasant.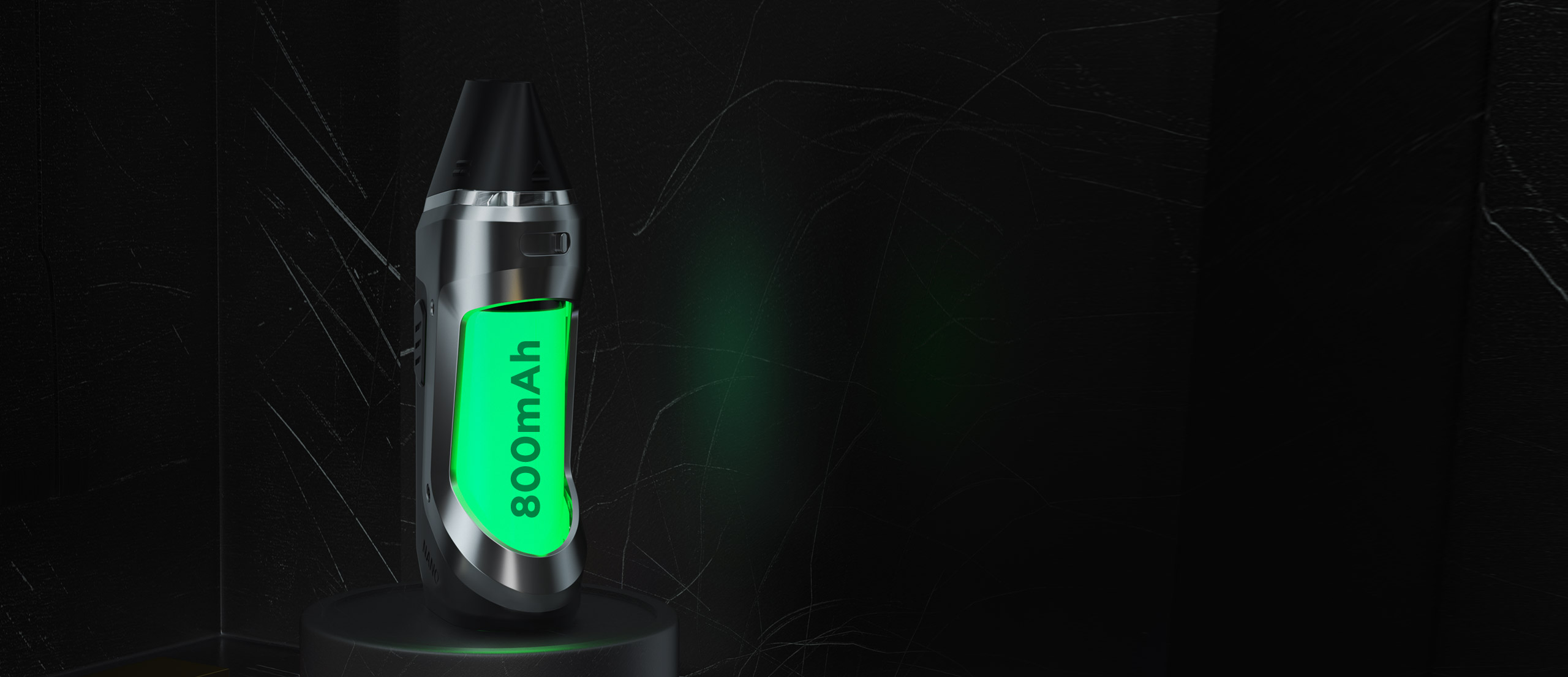 The Aegis Nano kit has an integrated 800 mAh battery, which provides autonomy for a whole day. Its power ranges from 5 to 30W and is regulated by two buttons and a 0.69″ screen. This screen, of a good readability, displays besides the remaining autonomy.
Finally, the kit Aegis Nano is equipped with an adjustable airflow. A simple rotation of the ring and you can change the type of draw. As for the cartridges, two are provided. Their capacity reaches 2 ml and the coils are integrated. One cartridge has a coil of 0.6 ohm when the other has one of 1.2 ohm. When these coil are worn out, it will be necessary to change the cartridge. As for the filling, it is done from the top. You only have to remove the mouthpiece, after which you lift the tab.
Contents:
1 x Aegis Nano Pod mod
1 x Aegis Nano Pod 2 ml 0.6 ohm (pre-installed)
1 x Aegis Nano Pod 2 ml 1.2 ohm
1 x spare parts
1 x neck strap
1 x USB cable
1 x user manual