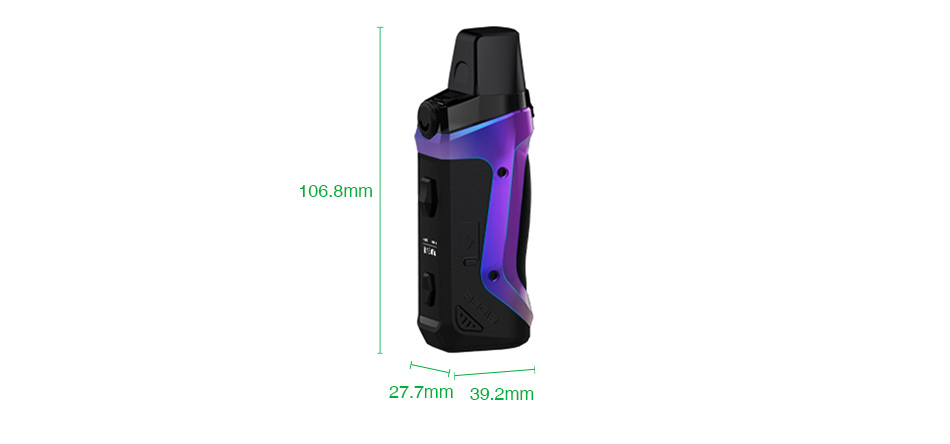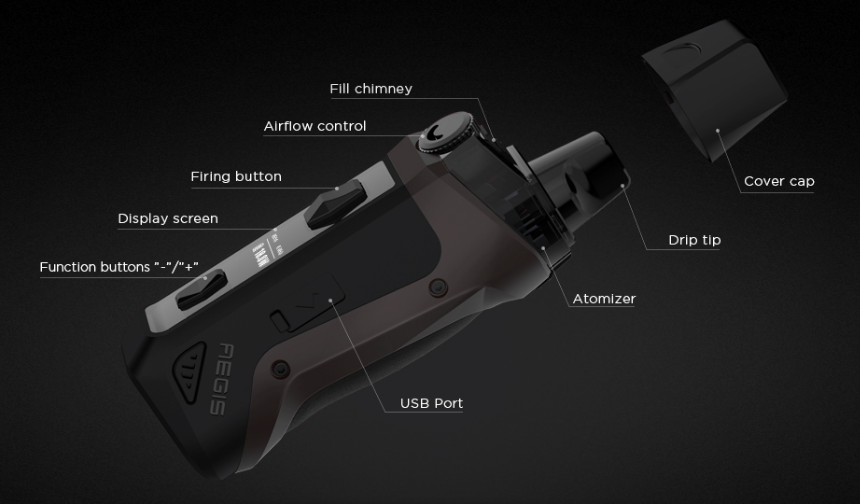 The Geek Vape Aegis BOOST LE kit, the latest addition to the Aegis range reincarnated as an all-in-one system. This small kit features a 0.42″ interface for use in variable power, it is ideal for use in MTL or DL.
The Geek Vape Aegis BOOST LE kit has dimensions of 106.8mm by 27.7mm by 39.2mm for a weight of 120g.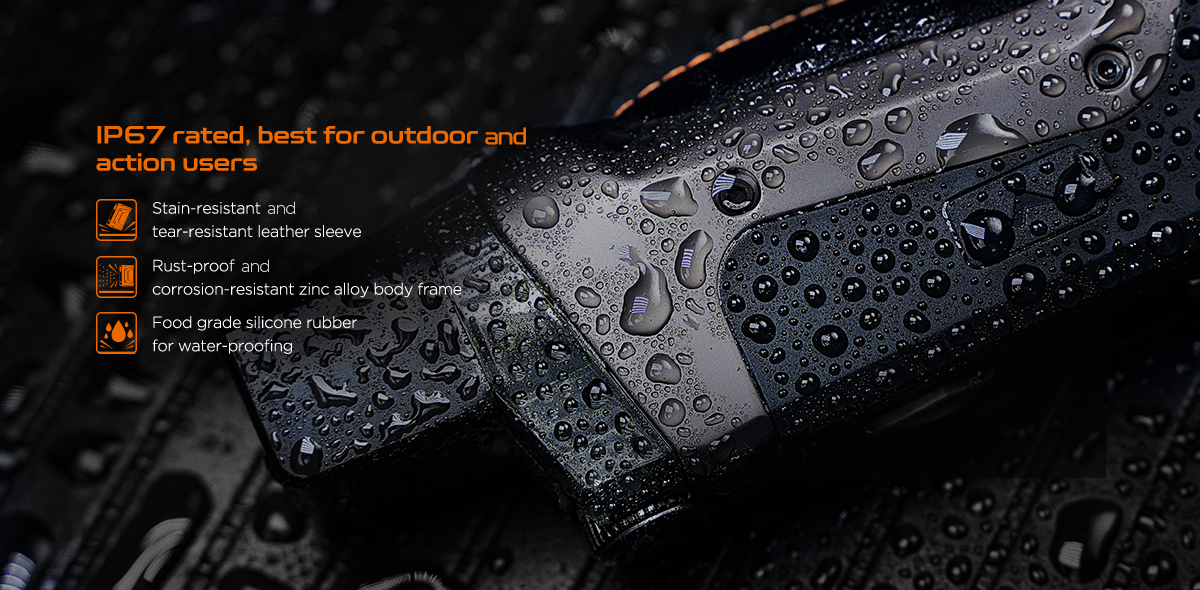 The Kit is water-resistant, shock-proof, dustproof but above all ultra-compact and lightweight.
Waterproof to IP67, it will be able to withstand immersion for up to 30 minutes and to a depth of 1 metre.
Shockproof, the Kit is less likely to break by accident!
Dustproof (IP67), the Kit is able to withstand a dirty or dusty environment and can be easily cleaned.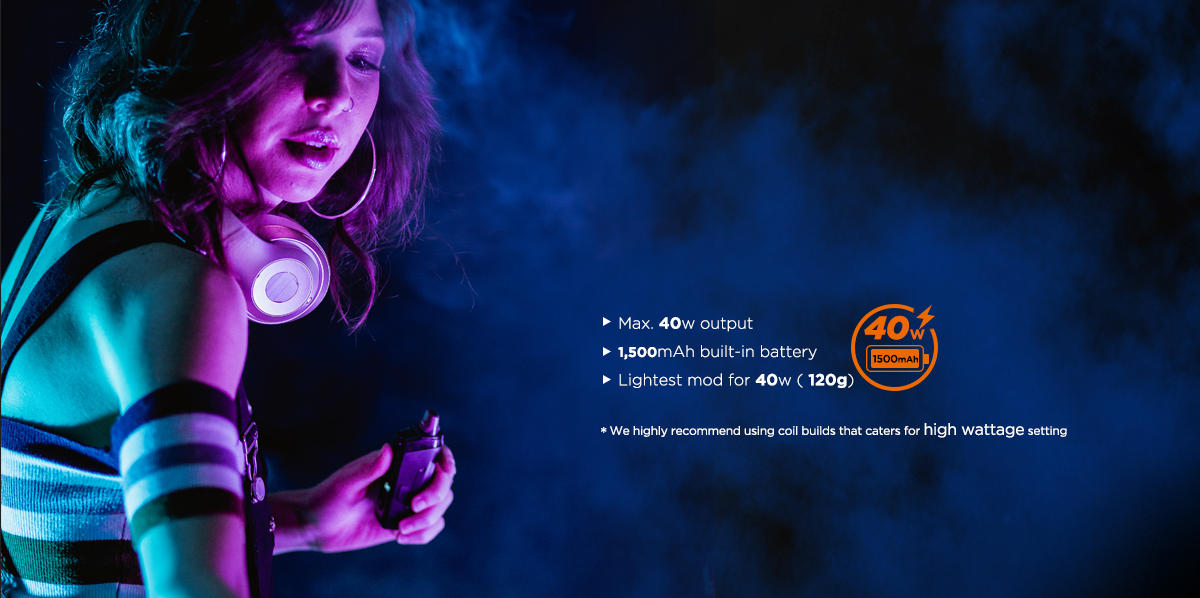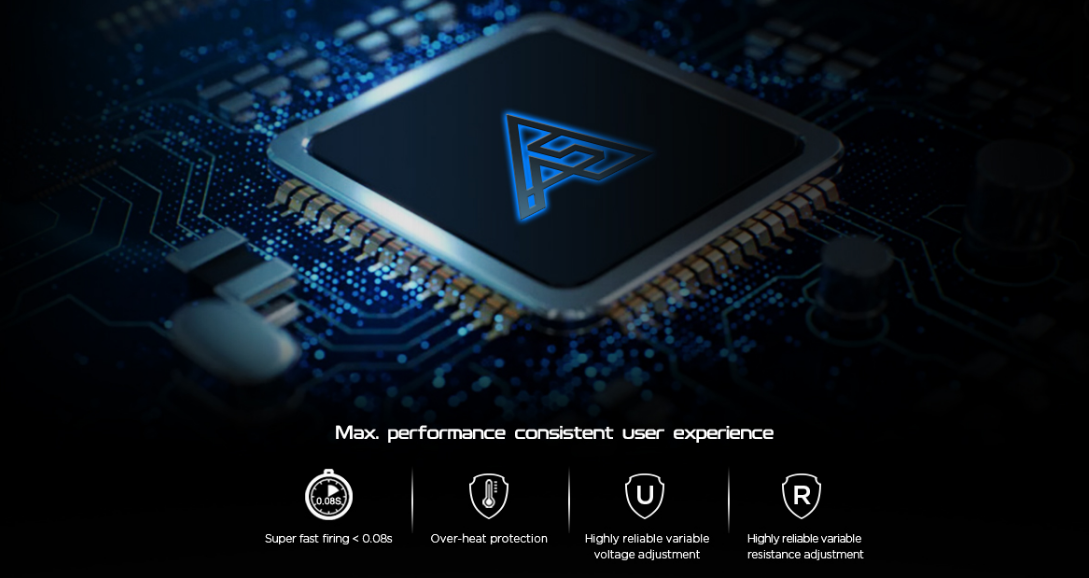 The advanced AS chipset provides ultra-fast response time <0.08sec with stability and accuracy. Its size allows it to integrate a 1500mAh battery for a maximum power of 40Watts and the Aegis Boost LE adopts several protections: short circuits, overheating, overload, over-impedance, automatic cut-off after 10sec, etc…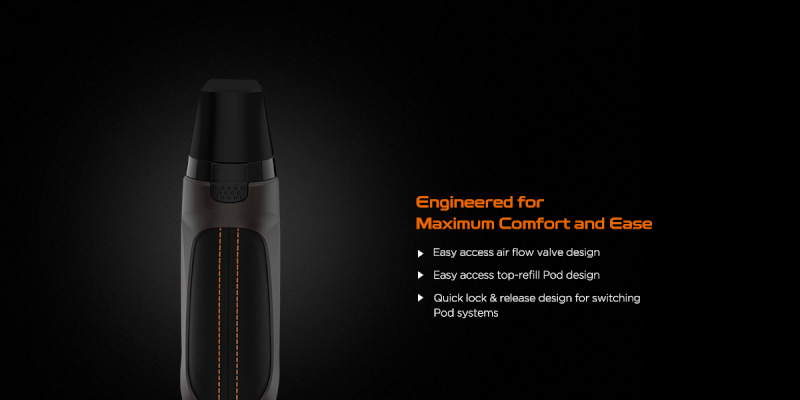 The cartridge features a quick-locking and quick-unlocking system, top filling, and a highly intelligent airflow design that can be adjusted via a thumbwheel.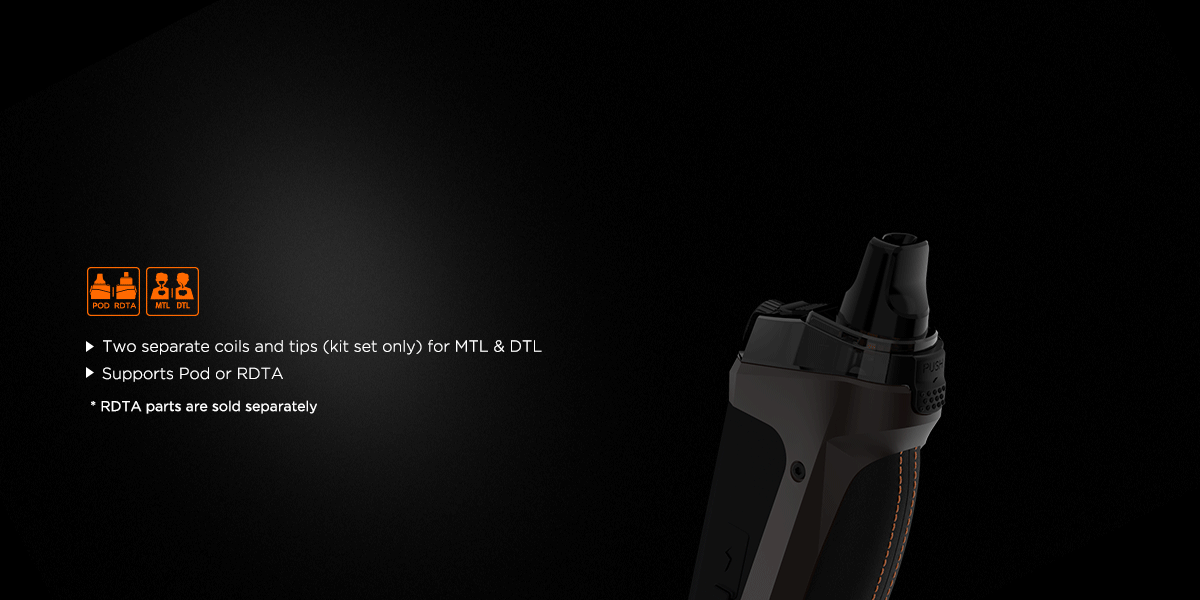 The Aegis boost LE Kit is used with coils specially designed for the kit with a "Plug'n'Play" installation system from the bottom of the cartridge. The vaporiser will have a choice of 5 different coils with a value of 0.3, 0.4, 0.6 or 1.2ohm.
Characteristics :
Dimensions – 106.8mm by 39.2mm by 27.7mm
Weight: 120g
Zinc alloy, leather and silicon frame construction
IP67 certification – Water, shock and dust resistance
Chipset AS
Built-in 1500mAh rechargeable battery
Output power range: 5-40W
Output voltage range: 1.0-6.0V
Reactivity: < 0.08s
Intuitive release button
Two adjustment knobs
0.42″ OLED display
3.7ml or 2ml carouche – Replaceable resistance
Food grade PTCG plastic cartridge
Top Fill System – Silicone stopper
Air flow control knob
AEGIS BOOST Geek Vape Resistors
Coil 0,4Ω recommended at 25W – 33W
Coil 0,6Ω recommended at 12W – 25W
Coil 0.3ohm recommended at 30-38W
Coil 1.2ohm recommended at 10-14W
Installation of the Plug 'n' Play resistor
Connecting the Press-To-Fit cartridge
Protection against overheating
Overcurrent protection
Short circuit protection
Protection against excessive dischargea
Overload protection
Micro-USB load port – DC 5V 1.5A
Contents :
1 x Geek Vape Aegis Boost LE
1 x 0,6Ω Aegis Boost Coil
1 x 0,4Ω Aegis Boost Coil(pre-installed)
1 x 0.3ohm Aegis Boost Coil
1 x 1.2ohm Aegis Boost Coil
1 x 0.4ohm Aegis Boost extra Coil
1 x Resistance tool
1 x Round Drip tip extra
1 x Micro-USB cable
1 x User manual