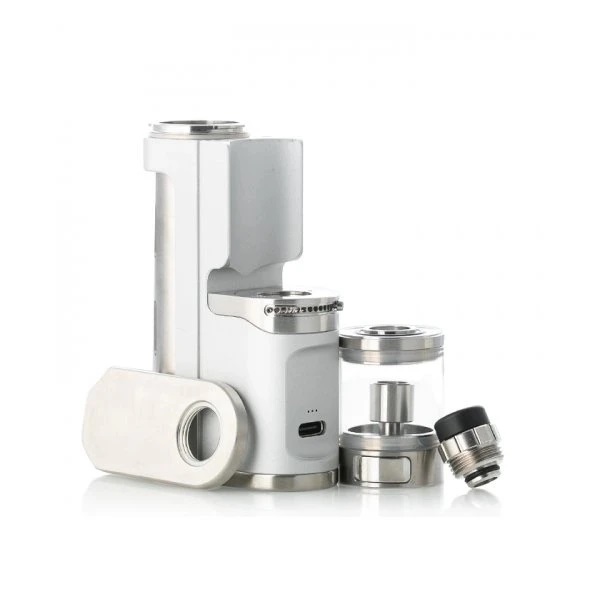 Dovpo and Suicide Mods worked together on the Abyss kit, which is made of aluminum alloy and stainless steel. A compact All In One device with dimensions of 83mm x 53mm x 25mm. Its rounded shape at the front and back give it a particular charm in addition to making it ergonomic and pleasant in the hand. The main button is located on the side of the device so that you don't have to stretch out your hand to press it.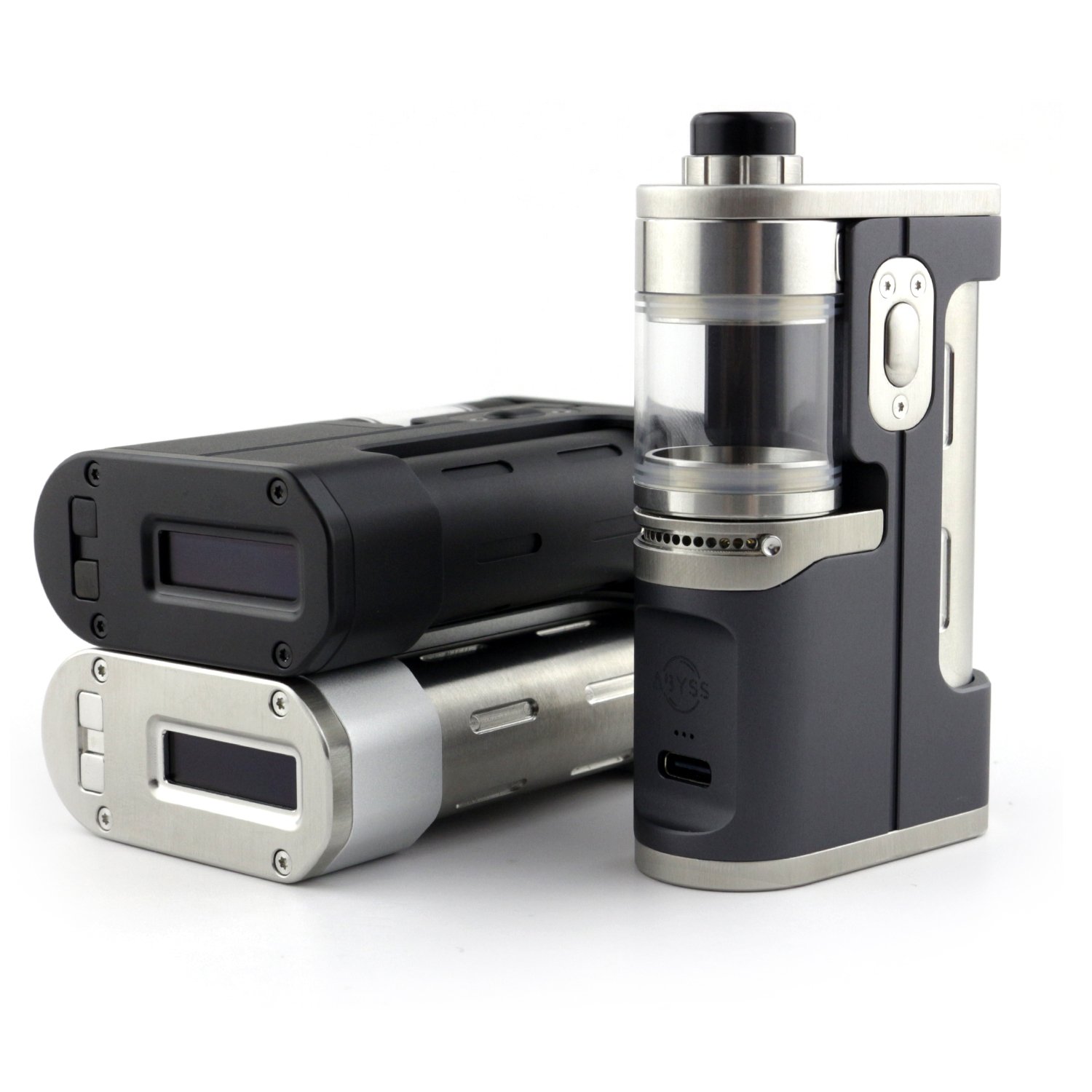 To leave more room for design and aesthetics, the Abyss kit integrates on its visible part only the main button and the USB Type-C port. To find the screen, you have to look underneath the kit. A small OLED screen and the two variation buttons are located under the box. They allow you to change the operating mode among the available modes: VW, Bypass and TC.
The Abyss kit works with a battery, either 18650 or 21700. An adapter is included in the pack so you can use the battery of your choice.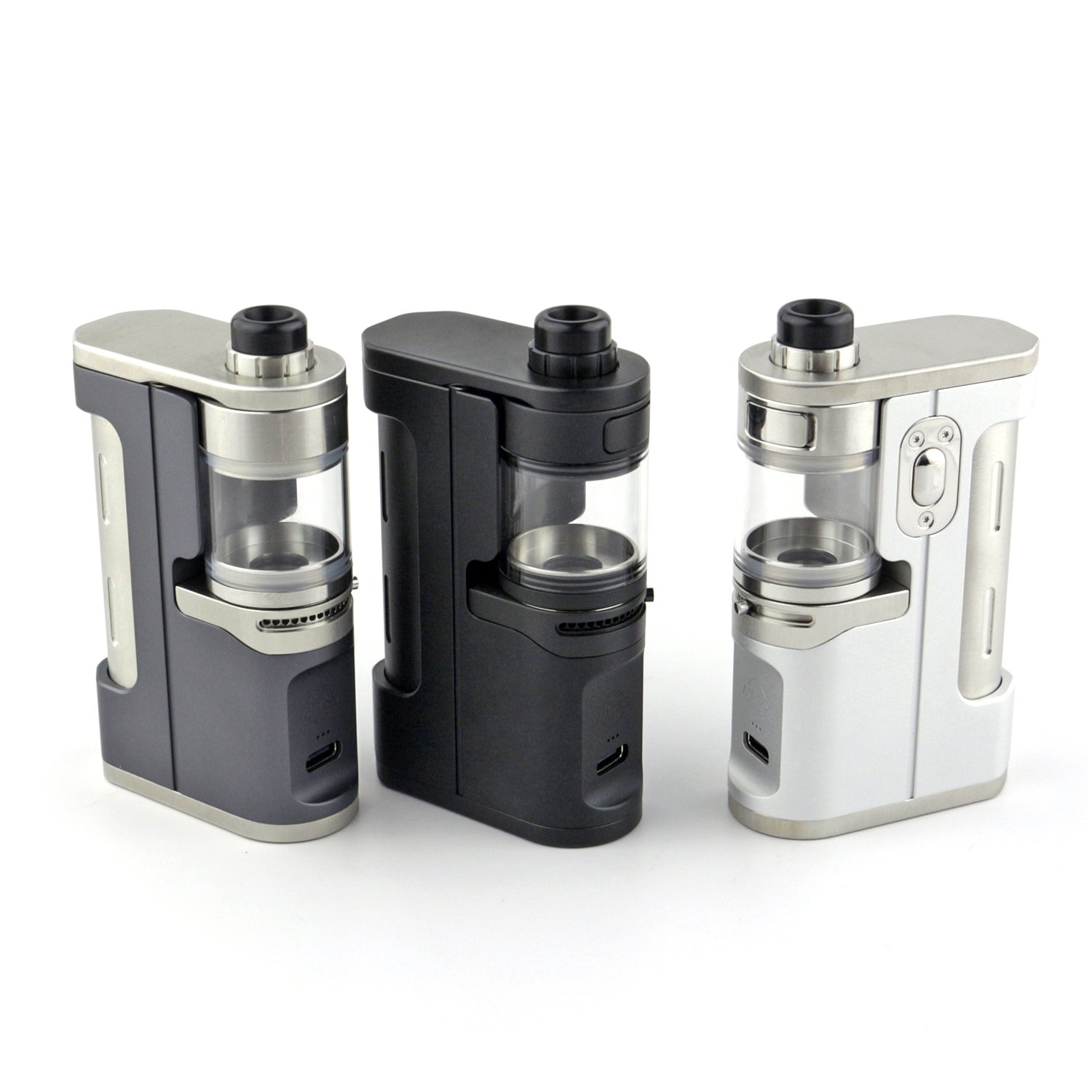 The Abyss kit has its own atomizer that is easily filled from the side and whose airflow is precisely adjustable. It is also possible to replace the basic atomizer for your favorite atomizer with a diameter of 25 mm.
Regarding the coils, the Abyss AIO kit comes with a bridge for Nautilus coils. It will then be possible to use Caliburn G, EUC, Nord and PnP/GTX coils. But, the adapters to install these kinds of coils must be purchased separately.
Features:
Dimensions: 83 x 53 x 25 mm
Diameter of the atomizer: 25mm
Battery: 1 x 18650 or 21700 (not included)
Power range: 5-60W
Resistance range: 0.08-3.5ohm
Operating modes: VW, Bypass, TC
OLED display
Adjustable airflow system
Filling on the side
Compatible coils: Nautilus
Child safety system
Complete set of electronic protections
Drip tip 510
Contents
1x Abyss AIO
1x Adapter for 21700 battery
1x Bridge for Nautilus coils
1x Accessory bag
1x Cover for 21700 battery
1x Micro-USB cable
1x User manual
1x Warranty card