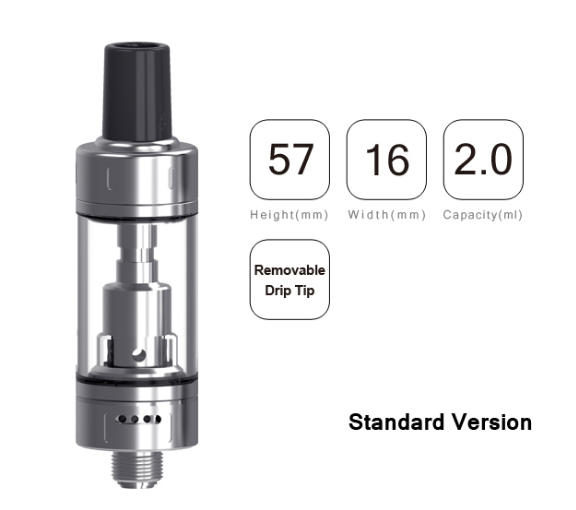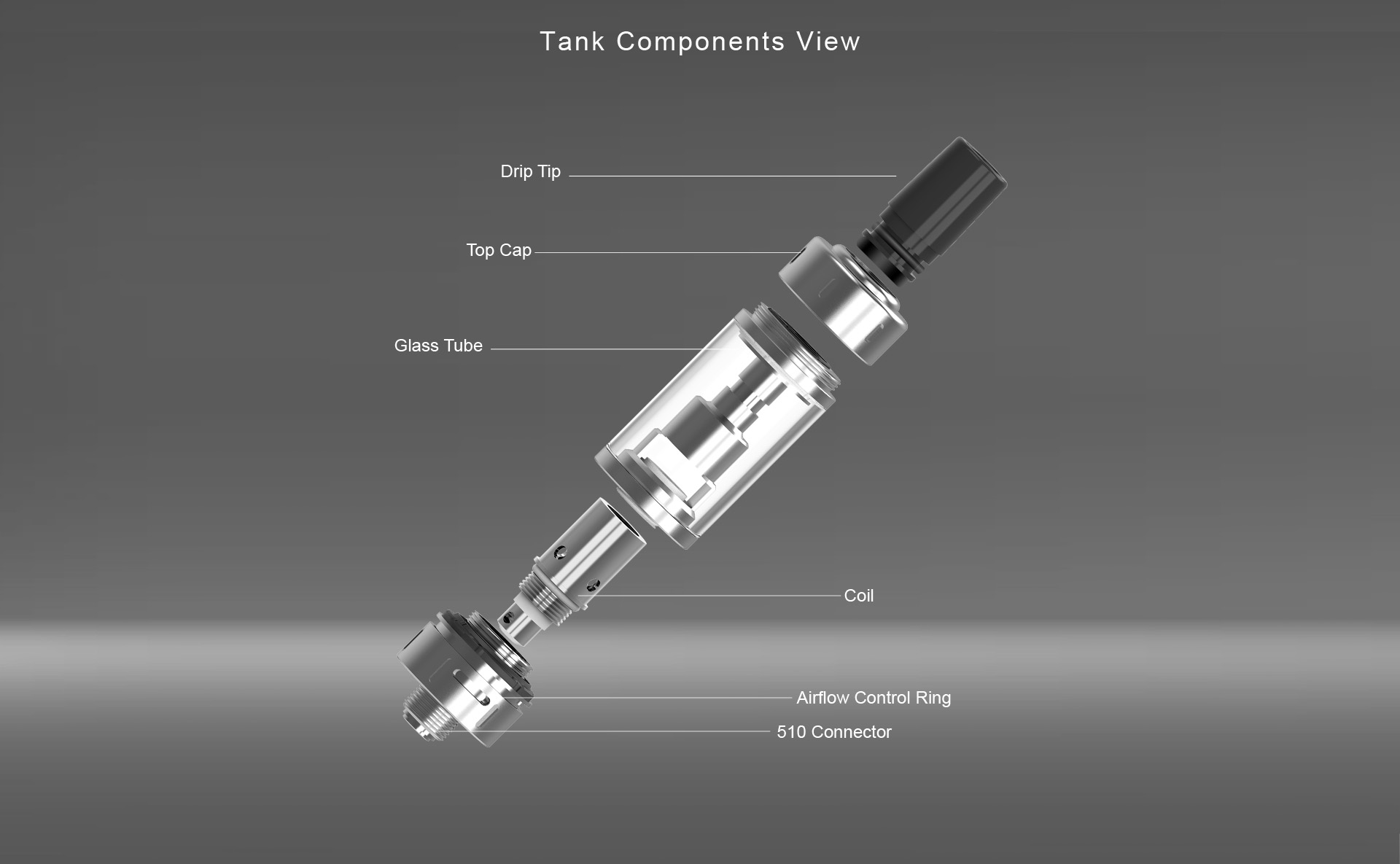 The Aspire K Lite Tank comes in a 2ml capacity, with a 1.8Ω coil, which is also compatible with Aspire original BVC coils and Spryte coils.

Refilling the K Lite Tank is simplicity itself and mess free. Unscrew the top cap and remove it from the tank. Add your preferred e-liquid by pushing the tip of your filling bottle through the filling slot. Once filled, put the top cap back on top of the tank then screw to secure it.

Coil installation is as easy as well. Invert the tank, unscrew to disengage the base hardware; Unscrew to remove the used coil and replace with a new one; Screw into relocate the base hardware.
Features:
Dimensions: 57mm x 16mm
Materials: stainless steel and pyrex
Capacity: 2 ml
Pre-installed resistance: 1.8 ohm
Top filling
Adjustable airflow system
Thread: 510
Content
1 x K Lite tank
1 x 1.8Ω nichrome coil preinstalled
1 x User Manual