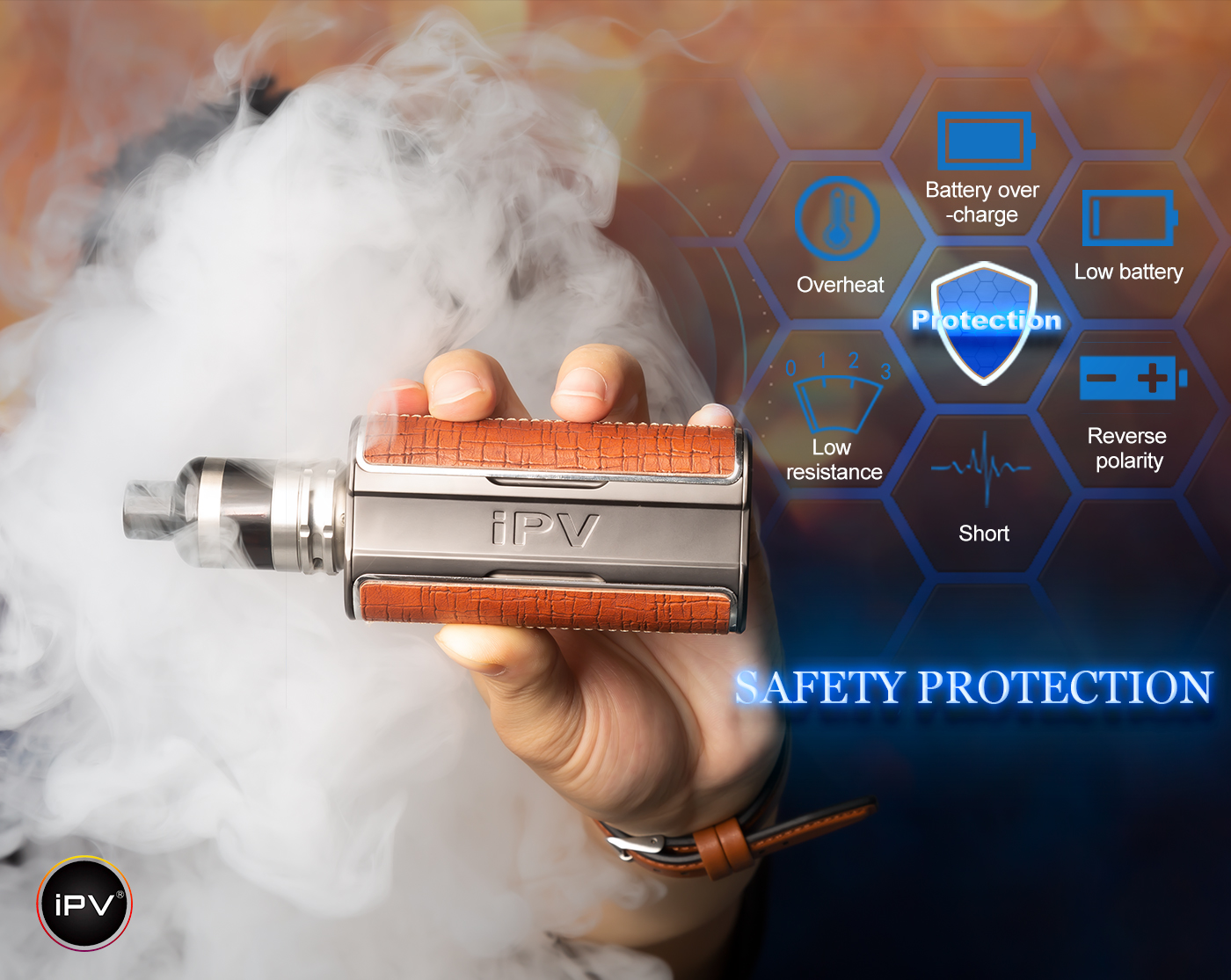 The new V200 box is a small power ball. With dimensions of 90.6mm height and 48mm, it is quite large and can mount up to 200W of power. This box is made of zinc alloy, aluminum and ABS.
It works with two 18650 batteries not included in the pack.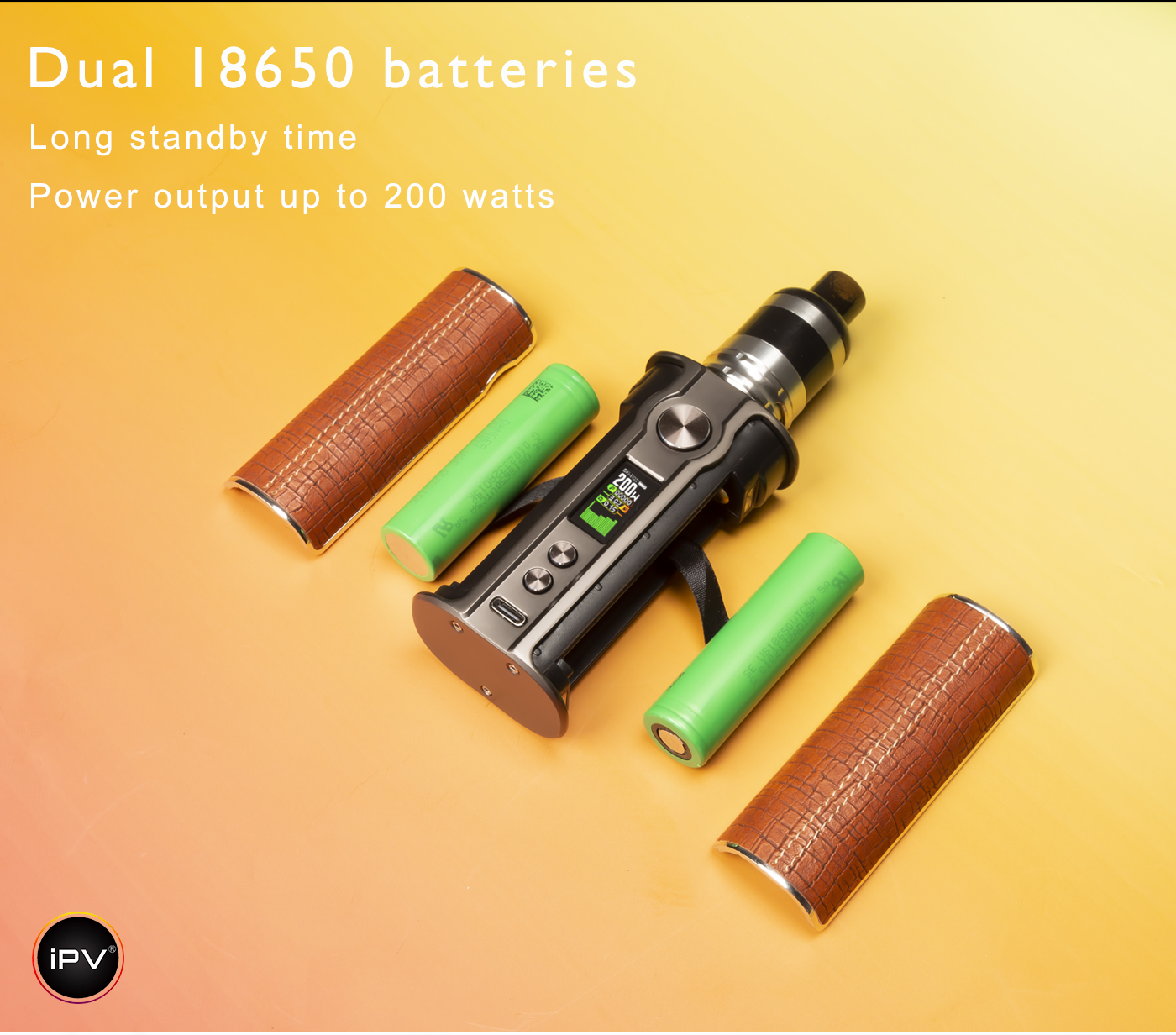 The box IPV V200 is compatible with all atomizers with a pin 510 and display a maximum diameter of 30 mm. Inside this box, we find the very powerful chipset YiHi SX531.
This box offers the Curve mode which is divided into three levels (Soft, Normal, Strong), but also the adjustable Curve mode SX-EQ, SX-EQ1 and SX-EQ3. The Soft mode allows to start at 50% of the chosen power. It then increases little by little until 100%. The Normal mode sends 100% of the selected power. Finally, the Strong mode, allows you to start at 150% before going down little by little until 100%.
Content :
1 x box IPV V200
1 x USB-C cable
1 x user manual