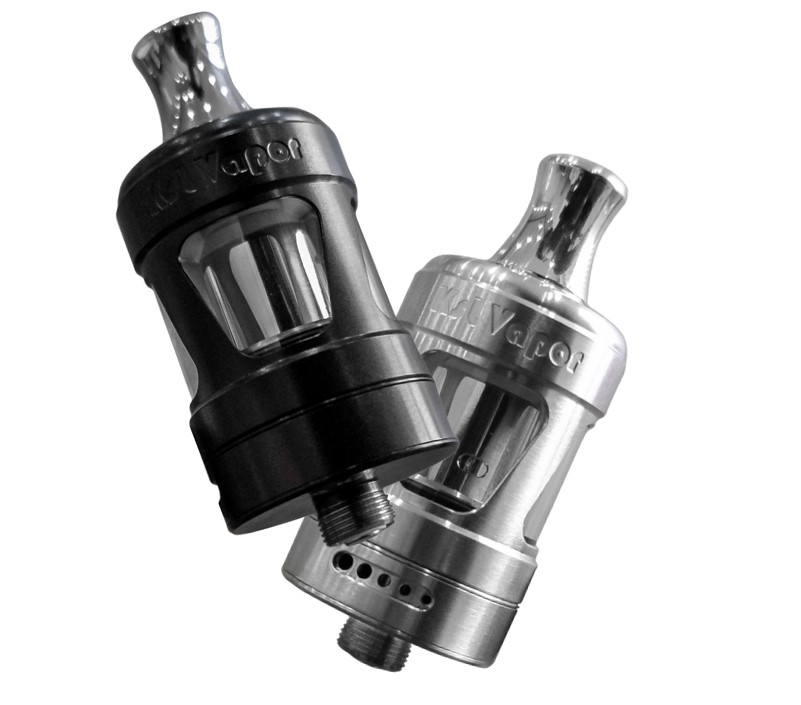 KSL Vapor unveils a new atomizer, the Hibou Tank. It has dimensions of 22 x 50.8 mm that allow it to be associated with all boxes with variable power mode. It is designed in stainless steel and can be used with conventional coils, but also rebuildable. An RBA base is provided with the Hibou Tank.
The filling of this atomizer is done by the top while its airflow is adjustable. A rotating ring located at the bottom of the atomizer can adjust the airflow and get a more or less tight draw through five levels.
The Hibou Tank MTL comes with two coils, one in 0.6 ohm (15-23W) and the other in 1.2 ohm (7-11W).
Contents:
1x Owl Tank MTL
1x 0.6 ohm coil
1x 1.2 ohm coil