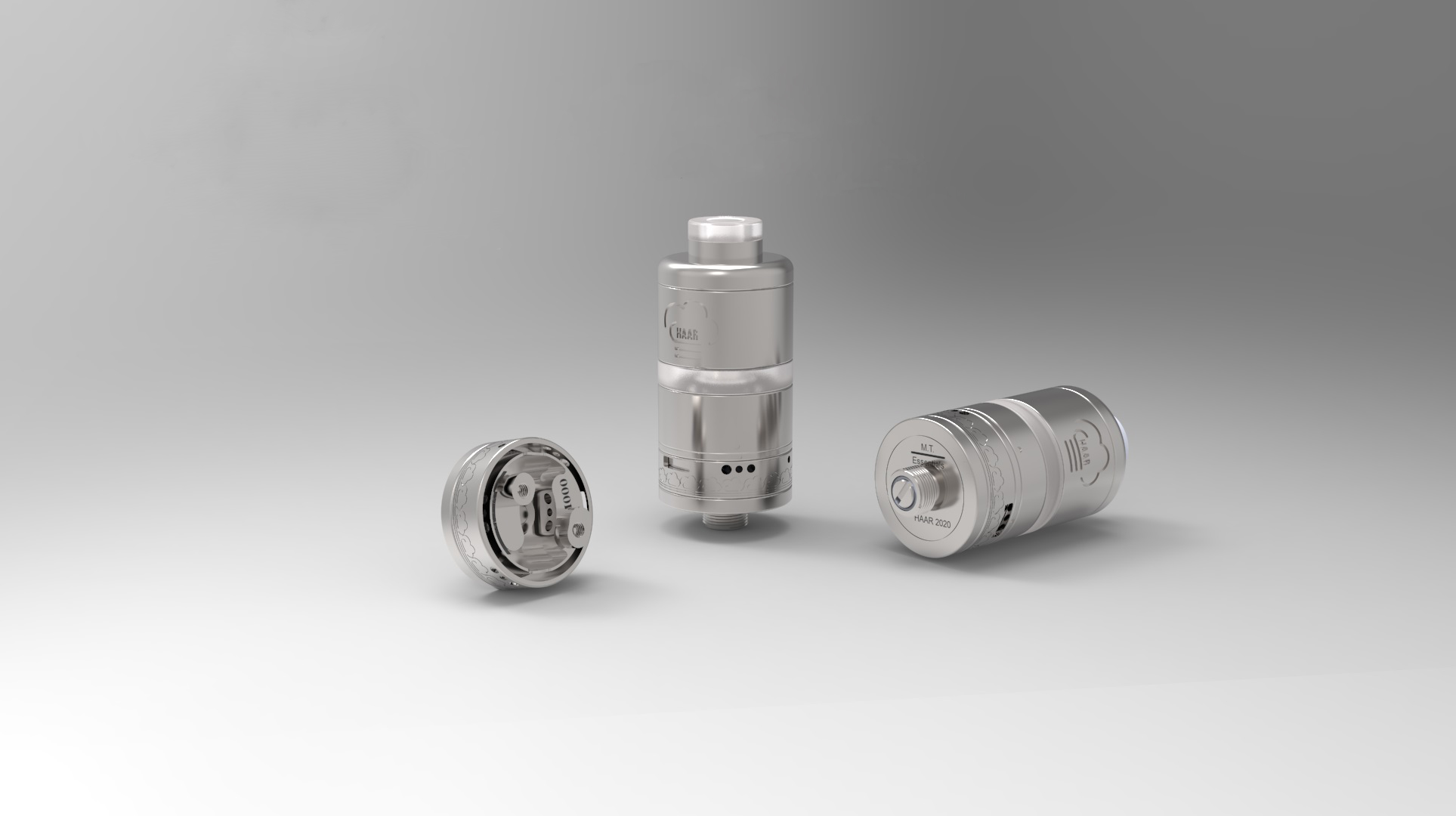 MT Essentials and Van & Del Design have put their expertise in a rebuildable atomizer worked in detail. The Haar RTA is designed in stainless steel 316 for the metal part, and PC 1000 for the drip tip and the visible part of the tank. This atomizer offers a capacity of 4ml and dimensions of 22 mm in diameter for 40 mm in height.
Designed by Mark Todd, this atomizer is mostly smooth, except for the cloud under the top cap and the airflow ring which is decorated with small clouds cut in metal. These clouds represent the famous "haar" that can be found at the seaside in Scotland.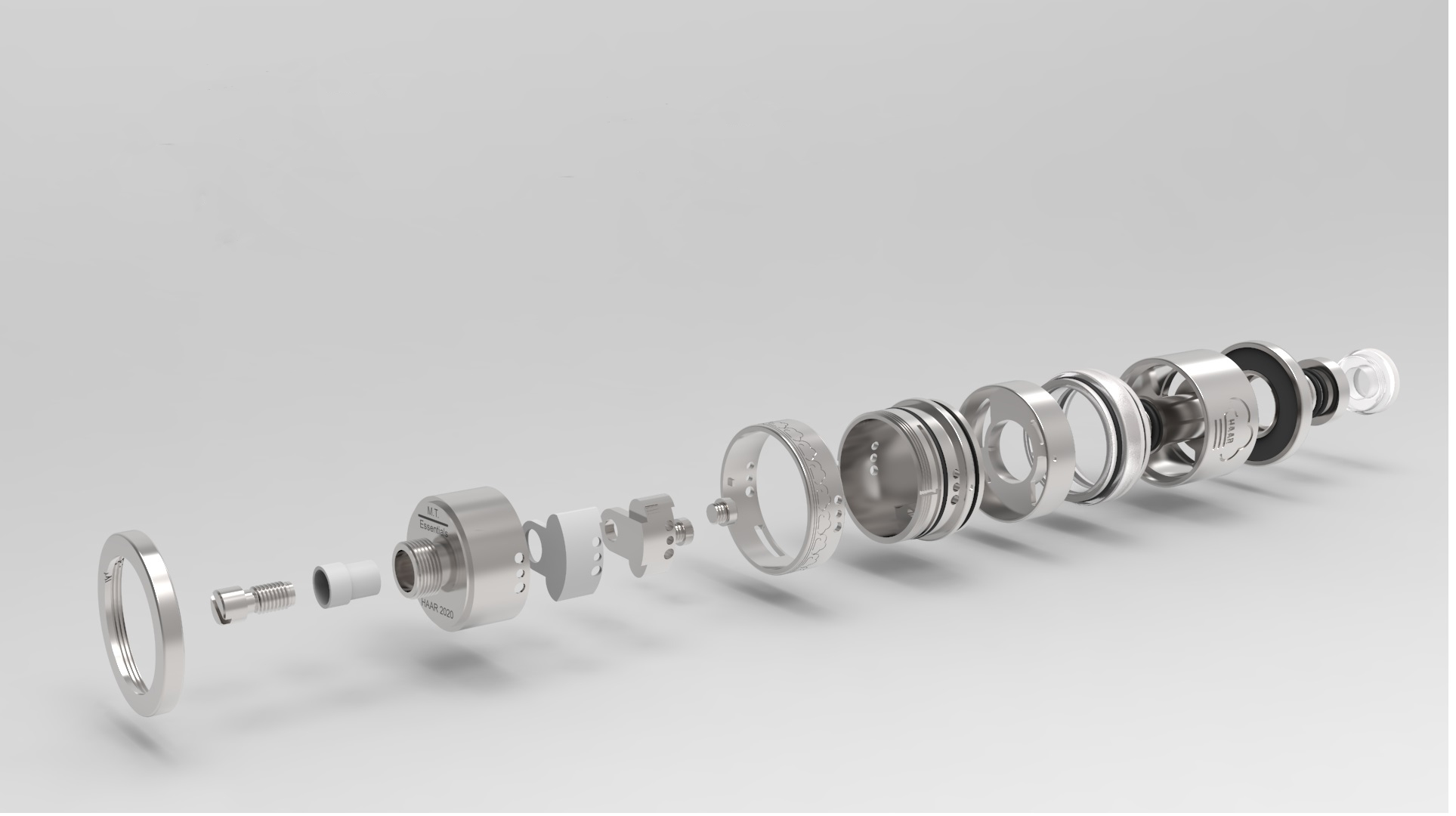 The Haar RTA can be completely disassembled, allowing access to the deck without having to empty the tank. You just have to cut the liquid supply. It accommodates single-coil mounts and is filled from the top.
The airflow is adjustable in different ways to get a tight draw or a more airy draw.
Contents:
1 x Haar RTA
2 x drip tips (one MTL and one DL)
1 x spare parts
1 x user manual