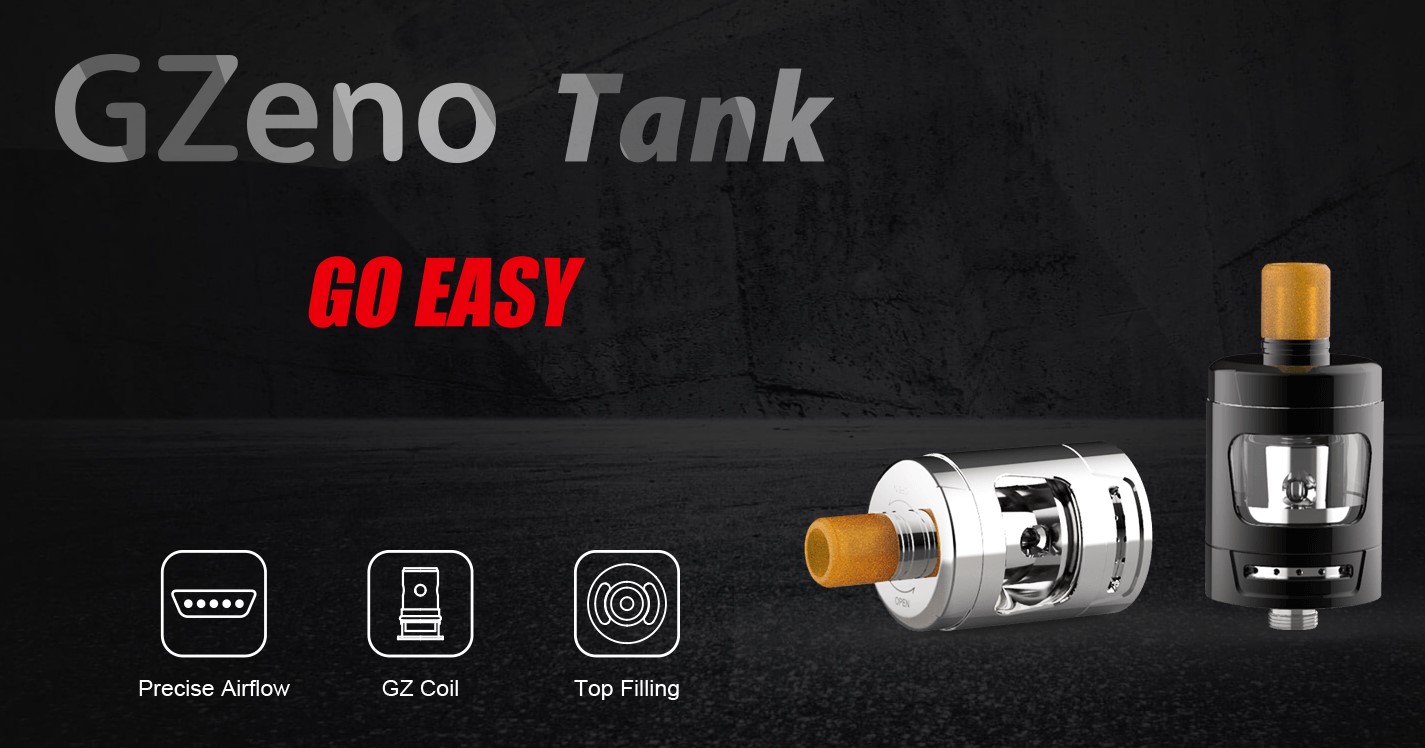 The GZeno is Eleaf's brand new atomizer. It has dimensions of 50.6 x 24.5 mm for a weight of 69g. Entirely made of stainless steel, it is solid and has a particularly elegant design.
The GZeno has a 3ml reservoir that can be filled from the top. To do so, simply unscrew its top cap in order to access the two large filling holes.
The GZeno atomizer also offers an adjustable air flow system by simply turning the ring located on its base. Thus, the user will be able to enjoy a more or less tightly fitted cap, perfectly adapted to his taste.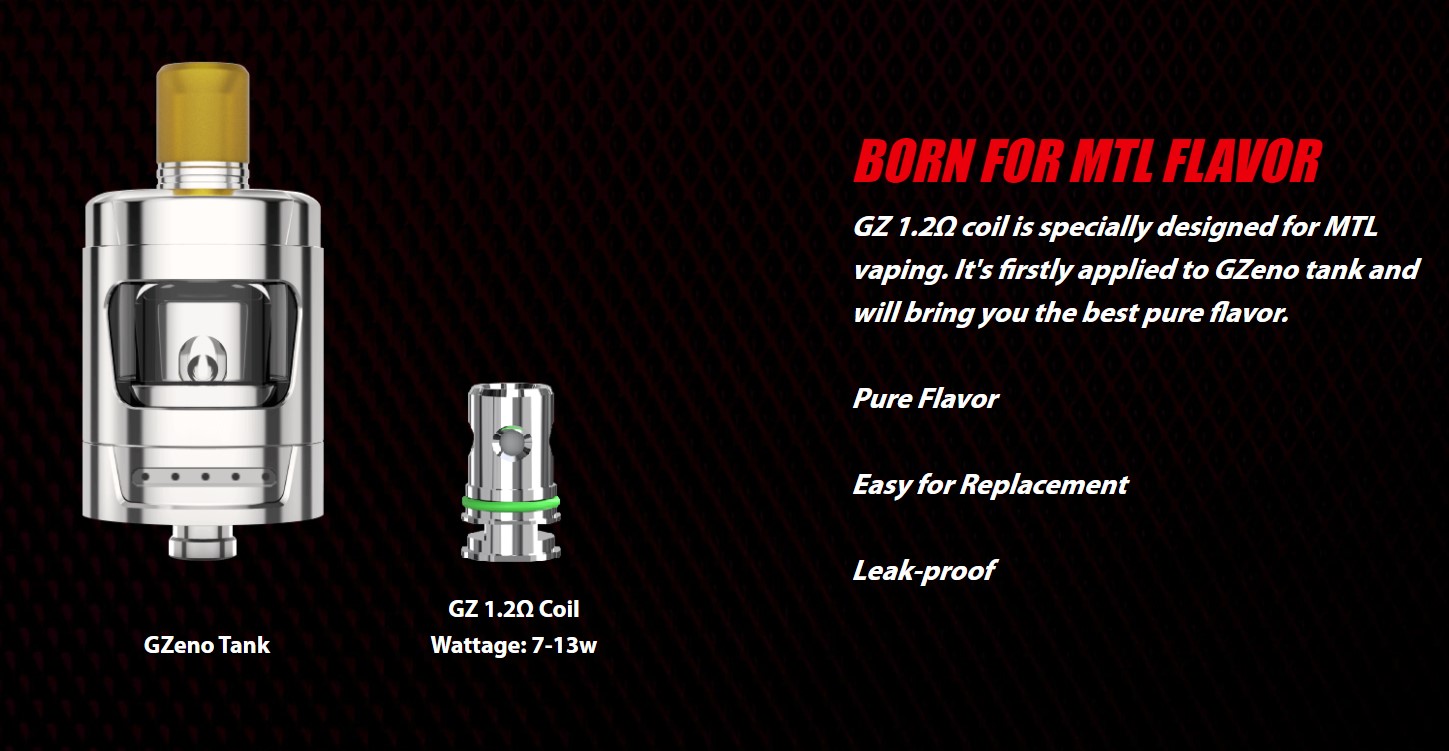 The GZeno atomizer works with Eleaf's GZ coils. It comes with two 1.2ohm GZ coils for a quality MTL vaporizer.
Features
Dimensions: 50.6 x 24.5 mm
Materials: stainless steel
Weight: 69g
Capacity : 3ml
Filling from the top
Adjustable air flow system
Compatible resistors: all GZ Eleaf coils
Supplied coils: GZ 1.2ohm (7-13 W) coils
Drip tip 510
Connectors: 510
Content
1 x GZeno atomizer
2 x GZ resistors 1.2ohm
1 x user manual