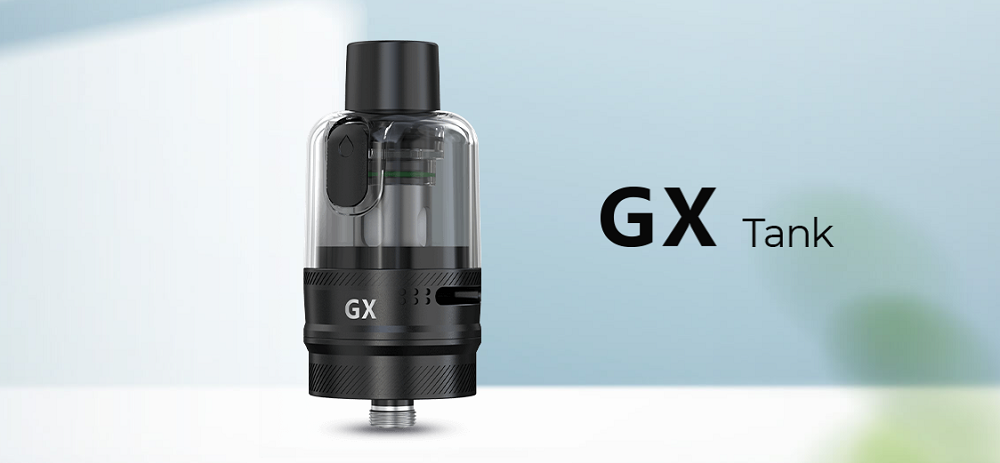 Eleaf wanted to create a compact atomizer and he succeeded. Indeed, it has endowed the GX Tank with dimensions of 55.7 x 26 mm, giving birth to a light and easy to carry. He also took care of the appearance with this glass with rounded edges and this GX inscription on the base.


The GX Tank, designed with reliable materials, has a tank capacity of 5 ml to provide a strong autonomy in e-liquid. Its filling is done on the side and with ease. The user has only to remove the tab positioned at the top of the glass to discover the filling hole. From then on, all he has to do is pour the liquid through the aforementioned hole whose diameter is 4.5 mm. Any risk of leakage is eliminated.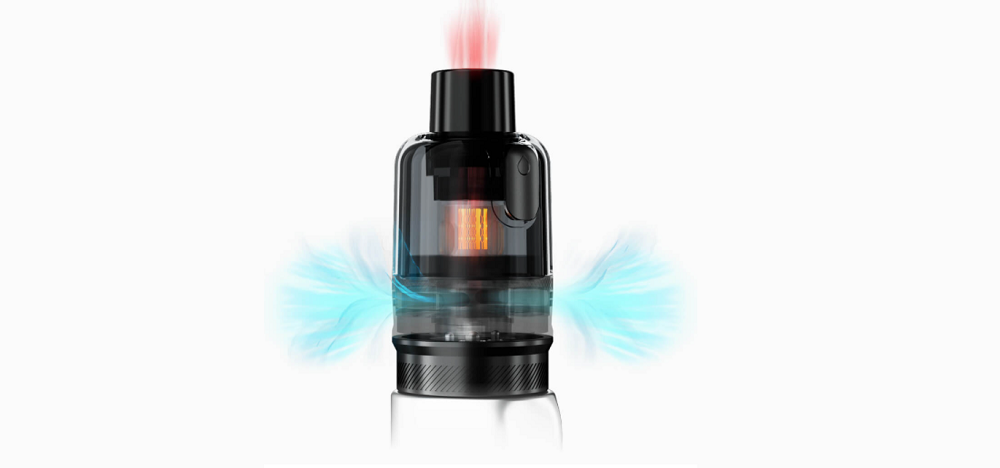 At the base of the atomizer, the user will find the airflow ring through which he will control the arrival of airflow. He will be able, in this way, to obtain a dense steam and intense flavors.

The qualities of the GX Tank are not limited to that. This atomizer has a connection Plug And Play for the coil. It recognizes it upon insertion. As for the connection of the tank to the base, it is magnetic.
This atomizer is also compatible with Eleaf GX coils. The AST steel that constitutes them allows them to heat up in 0.001 seconds and enjoy a longer life (up to 2000 puffs). They are also able to withstand high wattages and, thanks to their mesh structure, produce abundant vapor while providing exquisite flavors. In fact, Eleaf provides 2 of them :
A GX dual mesh coil with a value of 0.2 ohm (50-80 watts)
A GX mesh coil with a value of 0.5 ohm (25-45 watts)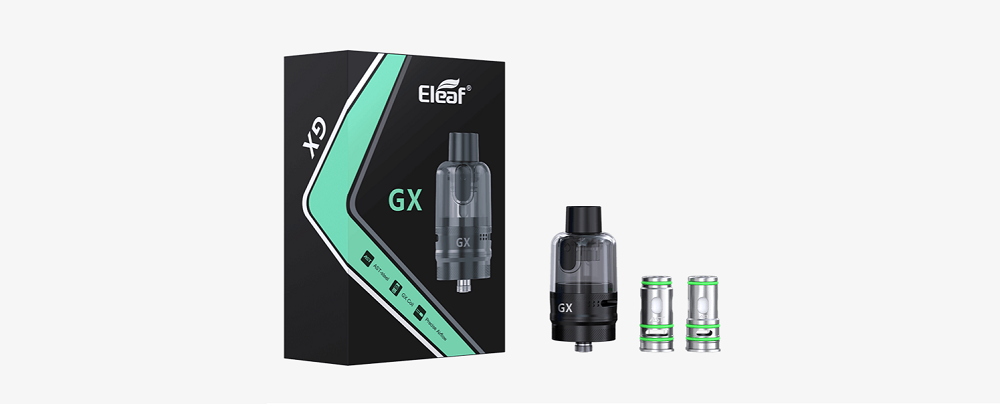 With these qualities, the GX Tank has what to seduce many users. They will not be disappointed by the pleasant and delicious moments of vaping they will live with him. The pleasure is guaranteed.
Content :
1x GX Tank
1x GX 0,2 ohm coil
1x GX 0,5 ohm coil
User manual