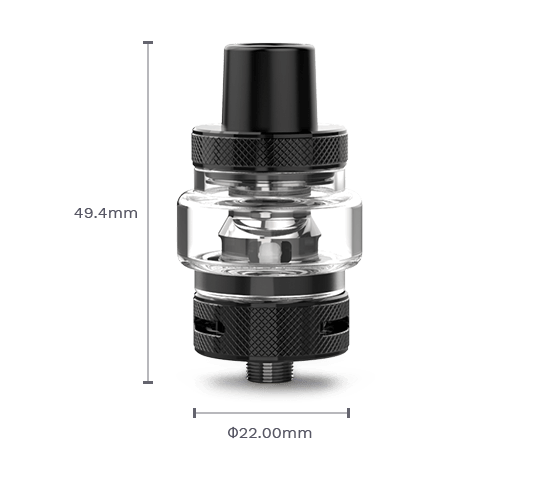 The GTX Tank 22 of Vaporesso takes over from the GTX Tank 18. Slightly larger, it has dimensions of 49.4 x 22 mm which allow it to fit almost any box on the market. Entirely made of stainless steel, it is solid while remaining sober in its appearance.

The GTX Tank 22 is not complex to use, quite the contrary! It has a 3.5 ml capacity reservoir and can be easily filled from the top by unscrewing the top cap. This capacity will be sufficient to offer a good autonomy in e-liquid without having to refill too often.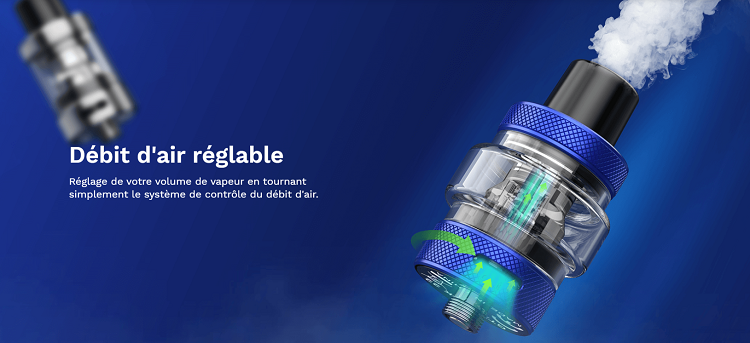 The airflow of the GTX Tank 22 is of course adjustable by turning the ring at its base. This way you will get a rather airy and flavourful print.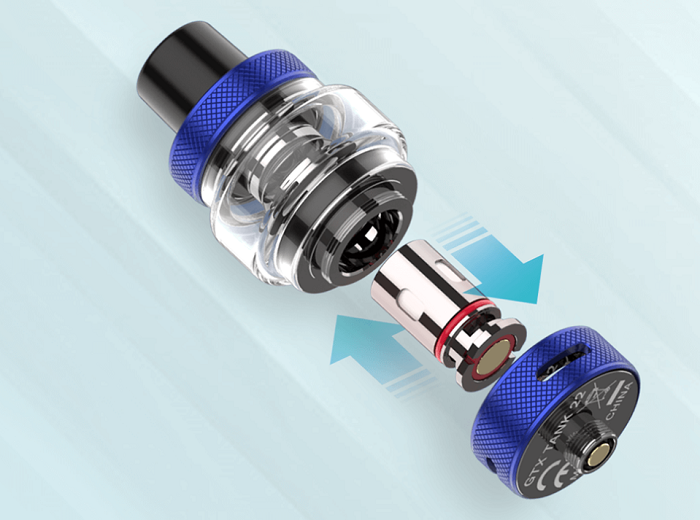 Finally, the GTX Tank 22 is delivered with two GTX Mesh coil in 0.2 and 0.6 ohm but it is also and above all compatible with all coils of the GTX series from Vaporesso. For simplicity, the change of coil will be done from the bottom by unscrewing the base of the atomizer.
Features
Dimensions : 49,4 x 22 mm
Material : Stainless Steel
Capacity : 3,5 ml
Easy topfilling
Bottom changing coil
Ajustable airflow
Compatible with all GTX coils
Content
1 x GTX Tank 22
1 x GTX Mesh coil 0,2 ohm (pre-installed)
1 x GTX Mesh 0,6 ohm coil
3 x o-ring
1 x glass tube 2 ml
1 x warranty card
1 x user manual