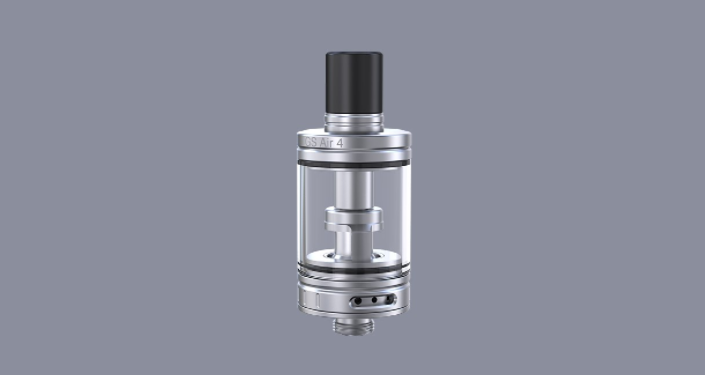 2.5 ml capacity, an adjustable airflow at the base, a drip tip 510 integrated, a connector 510, a diameter of 19 mm, a height of 47.4 mm, a capacity to heat in 0.001 seconds and a top filling. Everything is present for the pleasure of the user.
Indeed, the 510 connector allows you to attach the atomizer to any box with a similar connector, including the Mini Istick 2 from the same manufacturer. The drip tip has thin edges. The filling from above is done by a simple removal of the top cap and the dimensions ensure the compactness of the whole. As for the airflow, it offers the possibility of choosing between a tight and indirect draw or an air and direct draw.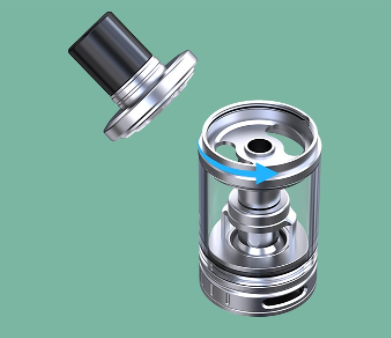 As for the coils, the GS Air 4 is compatible with those of the GS Air series. 2 coils are provided :
1 GS Air coil of 0.8 ohm (between 8 and 25 watts)
1 GS Air coil of 1.4 ohm (between 8 and 20 watts)
The GS Air 4 excels in the rendering of flavors.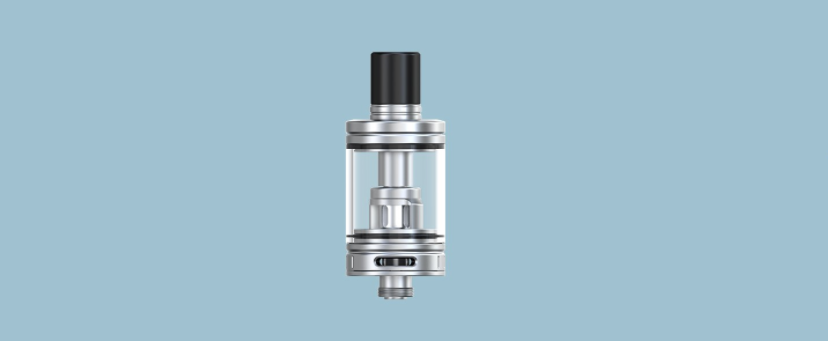 If you are a beginner, do not hesitate to go to the GS Air 4, atomizer that, in addition to the qualities mentioned, has the merit of having a design of the most sober.
Contents :
1x GS Air 4 (2.5 ml)
1 GS Air coil of 0.8 ohm
1 GS Air coil of 1.4 ohm
The user manual