An aesthetically appealing atomizer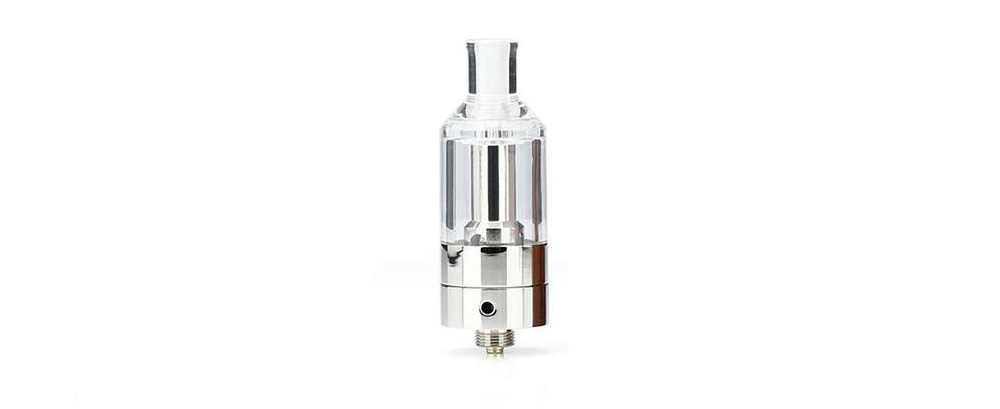 With the G18 atomizer, Geekvape achieves a small success on the aesthetic level. It is true that this model is pleasant to look at as it benefits from well-designed lines. It is high, thin (its diameter is only 18 mm) and most of its surface – the tank – is made of crystal while the other part is made of PCTG.
So we have here an atomizer with sparkling tones, which moreover is easy to carry thanks to its reduced dimensions. Indeed, the user will have no difficulty in storing it in a pocket, a bag or a handbag.
Finally, at the top is an integrated 510 drip tip. This will be able to provide comfort to the lips.
Attractive features for the user
The G18 atomizer offers a few qualities that are sure to appeal. Its tank has a capacity of 2 ml and is filled from the top. Simply remove the top cap to access the 2 filling holes. It should be noted that this tank is equipped with a leak-proof system and that its transparent material gives a view of the remaining quantity of e-liquid.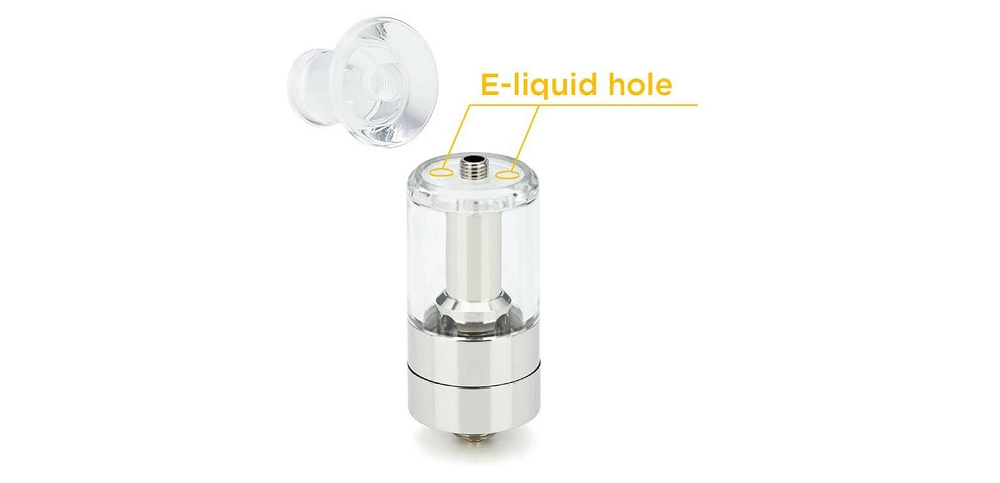 The airflow is located at the base. It is adjustable through a rotation of the ring and consists of a perforation.
Finally, this atomizer is compatible with Geekvape's G series coils. However, it is only compatible with those with a minimum value of 1.2 ohm, namely :
The 1.2 ohm G coil (8-12W)
The 1.8 ohm G coil (7-9W)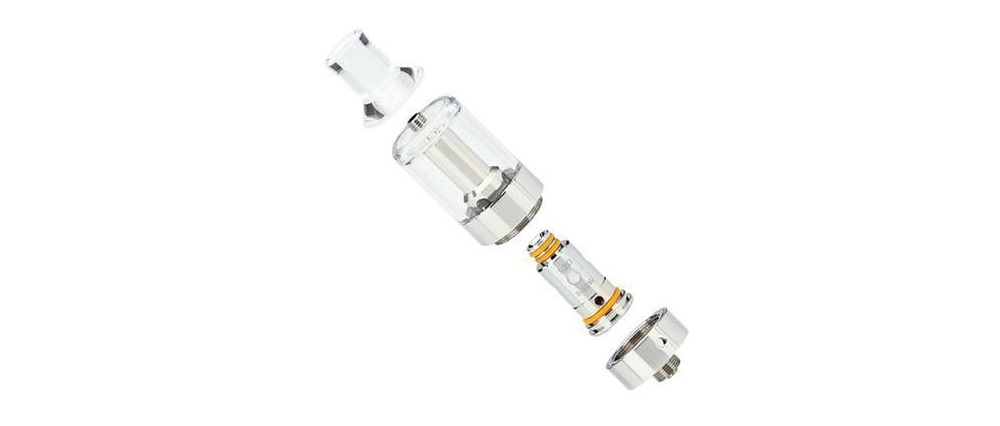 Thanks to all of these aesthetic and technical features, the user will be able to indulge in an MTL draw, taste excellently rendered flavours and enjoy a comfortable vape.
Contents :