FreeMaX's know-how in the service of aesthetics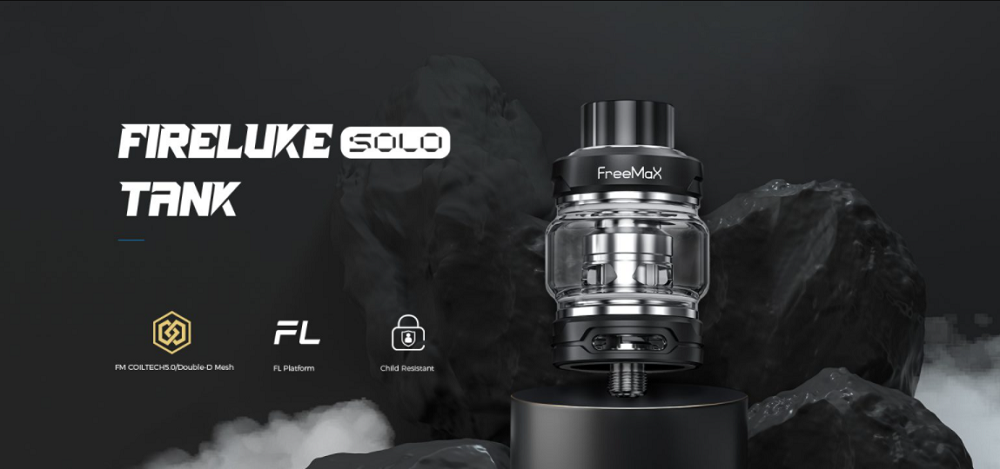 Here it is, the Fireluke Solo. The least we can say is that FreeMaX knew how to give it an attractive look. This atomizer measures 50.35 x 28 mm, which makes it easy to carry and attach to many boxes available on the market. It also has clean and harmonious lines and the brand logo on the top cap adds an aesthetic touch that any vaper will appreciate. Thanks to this aspect, the Fireluke Solo scores its first good points.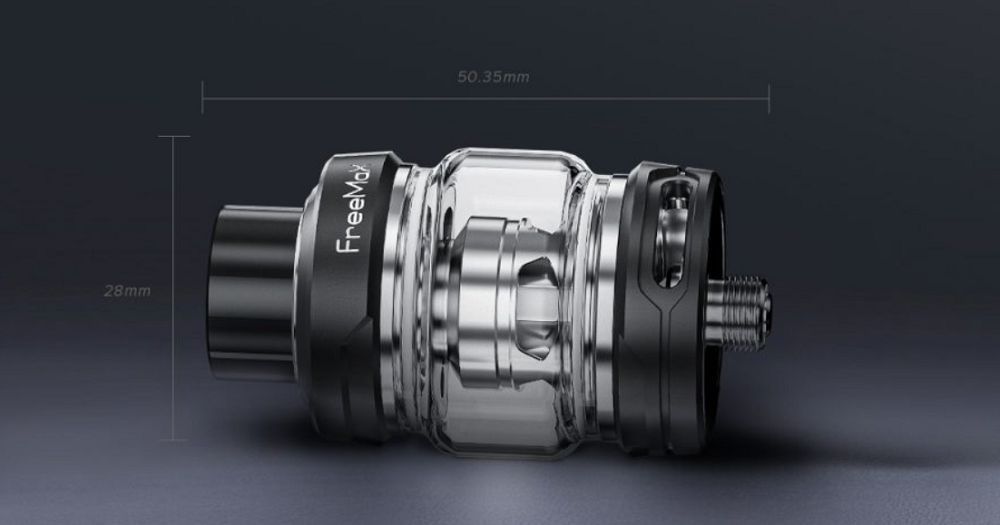 Besides that, this atomizer has a 510 thread and a comfortable 810 drip tip for the lips.
Know-how that leads to state-of-the-art technology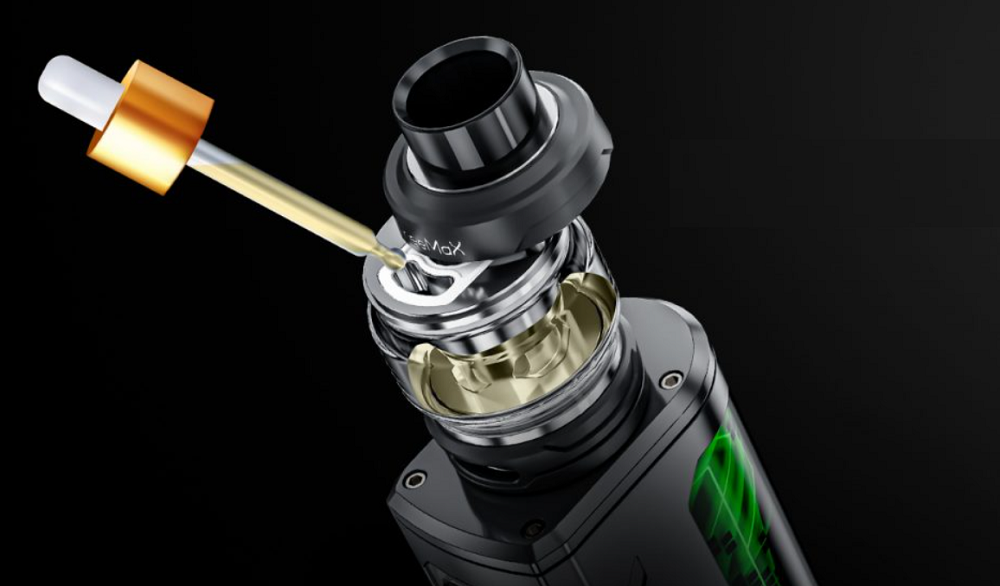 Not content with bringing these aesthetic qualities to the user, FreeMaX endows this Fireluke Solo with technical capabilities superior to most atomizers. This model is equipped with a bulb tank with a capacity of 5 ml. We can therefore talk about a consistent autonomy in e-liquid. Then, the filling is done from the top. The operation is very simple because you just have to slide the top cap to access the filling hole. In addition, this filling system is childproof. The ISO 8317 certification is there to prove it.
In addition, this atomizer has an adjustable airflow located at its base and is easy to remove, which simplifies cleaning and maintenance.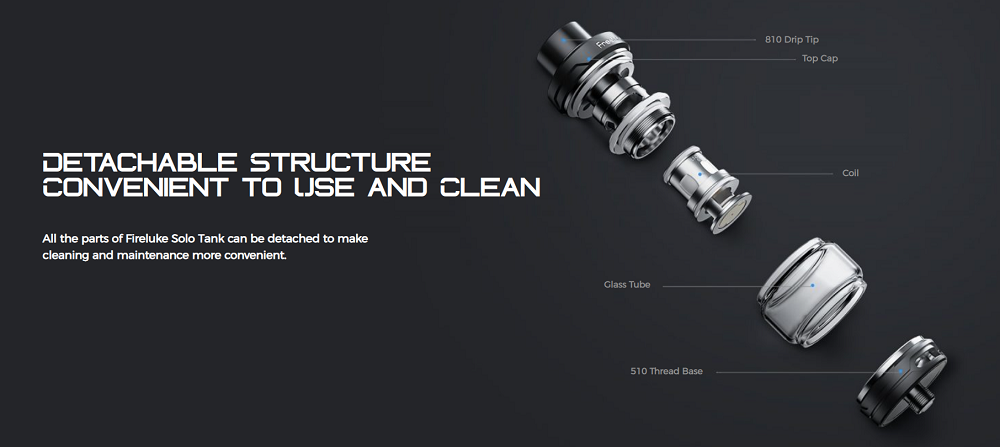 The Fireluke Solo is also compatible with FreeMaX's FL coils :
FL1-D mesh coil with a value of 0.15 ohm (50-80W)
FL2 mesh coil with a value of 0.2 ohm (50-80W)
The FL3 mesh coil with a value of 0.15 ohm (50-90W)
FL1-D and FL2 mesh are included.
With these coils, the Fireluke Solo is able to reproduce flavours perfectly and create dense clouds.

But the great strength of this model is the FM Coiltech 5.0 technology, which sets it apart from many other atomizers. This advanced technology heats the FL1-D coil structure to 95% – a military-grade structure – whereas traditional mesh coils are heated to 60-70%. This increases the heating speed of this coil and the quality of the flavours it provides by 50%.
This FM Coiltech 5.0 technology impresses and outperforms all others.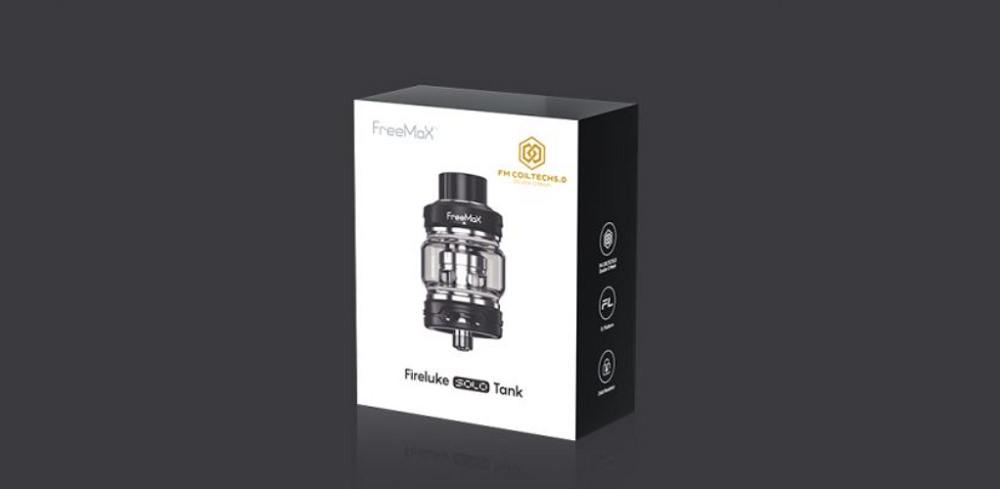 FreeMaX has not missed a beat with the Fireluke Solo. It's a success. The user will find himself in front of a model that cannot be ignored and which will take his vaping moments to a higher level.
Contents :
1x

Fireluke Solo Tank

1x FL1-D Mesh Coil 0.15ohm (pre-installed)




1x FL2 Mesh Coil 0.2ohm




1x Glass Tube 5mL




1x Extra Silicone Ring


1x

Desiccant

1x User manual