Elfbar reinvents itself with ELFA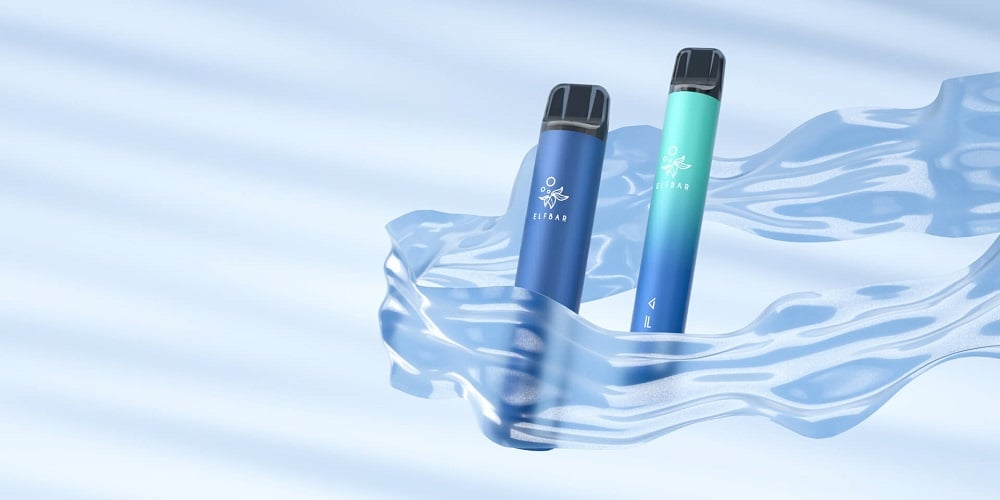 Following the worldwide success of Eflbar puffs, whether in 600 or 1500, the brand continues its momentum and presents its future success, the ELFA puffs. Taking the same design as the disposable pods that have made the success of the brand in many countries of Europe and the world, the ELFA puff has the major advantage of being non-disposable. Indeed, unlike the classic puffs, the battery of this pod is preserved and recharged, only the cartridges are disposable like a classic pod.
Still as simple to use

Simplicity is always the key word of the brand Elfbar. Indeed, it is impossible to make more practical and easy to use than the puffs. That is why the brand takes a recipe victim of its success with an electronic cigarette without a screen, without a button for activation by inhalation. The whole pod ELFA consists of a battery and a cartridge pre-filled with e-liquid.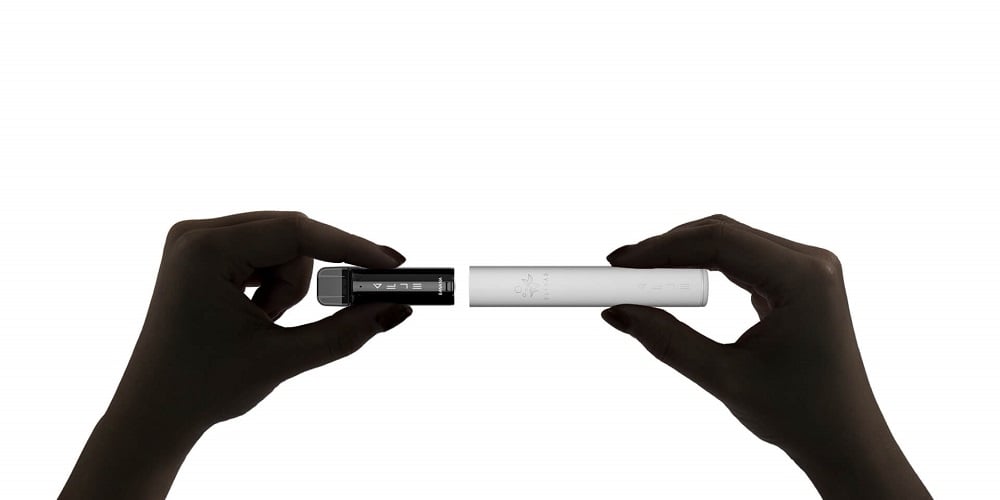 Regarding the battery, it has a range of 500 mAh for about 600 puffs. It is possible to recharge it using a USB Type-C cable (not included) to connect to the bottom of the battery. For the dimensions, the puff ELFA, cartridge and battery, measures 108 x 16mm, which is more or less the equivalent of a puff Elfbar. Note the addition of a led strip on the lower part of the battery, it lights up when vaping and flashes in case of low battery.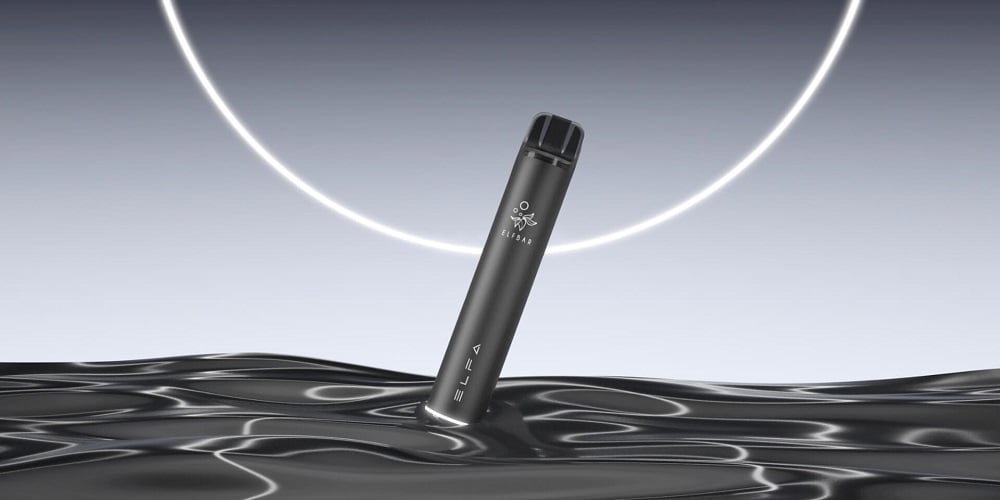 A new way to consume Elfbar
With this new ELFA battery, Elfbar limits its ecological footprint as the brand reinvents its way of being consumed. The disposable puffs leave place to a refillable puff to enjoy pre-filled cartridges. Speaking of cartridges, there are a dozen different flavors. Elfbar has chosen to reuse the flavors that have worked well with its puffs, so there are sure values that will please the vast majority of vapers. Here is the link to discover the pre-filled cartridges ELFA.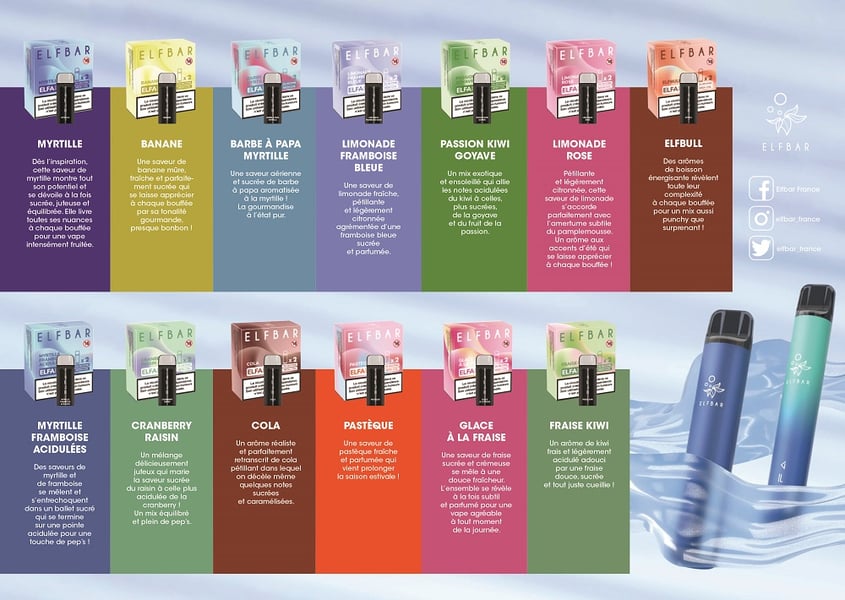 Elfbar takes the issue of ecology very seriously with ELFA

Often pointed to the finger for their disposable aspect, the puffs are debated. Of course, they are extremely practical and ergonomic, but throwing away a puff once it is finished is not very eco-responsible. Elfbar tries to reduce its waste by recovering the completely empty puffs to recycle them.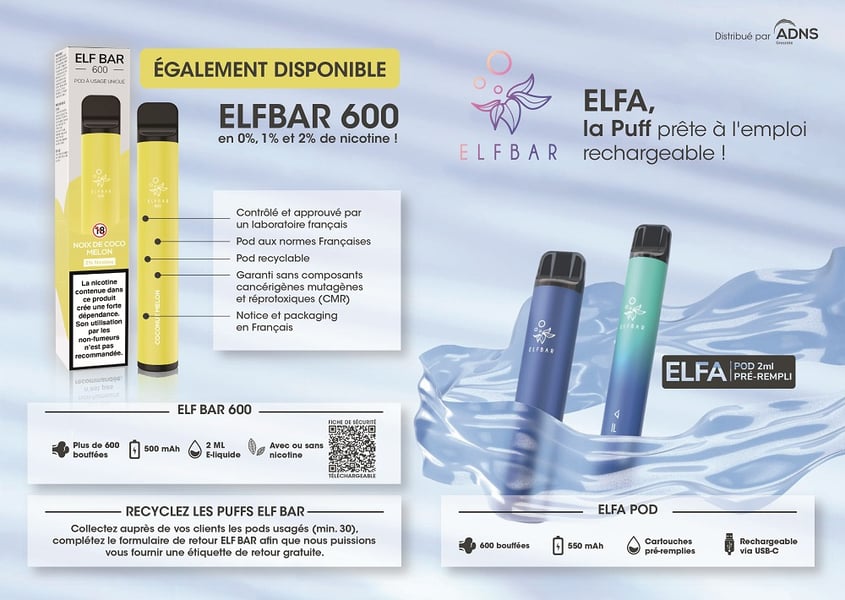 With ELFA, no more overconsumption because the battery is rechargeable and therefore reusable. Only the cartridges are disposable once completely empty. This drastically reduces the amount of material to be recycled, especially since the battery in the puff is the most complex part to recycle. Now that the battery is rechargeable, the consumer can enjoy all of Elfbar's flavors in peace.