iStick i80: Ergonomic and elegant


Eleaf continues to add new kits to its iStick range. With the iStick i80, the brand shows all its know-how. Indeed, we are facing a powerful, design, compact and ergonomic kit. The grip is a real pleasure thanks to the curves of the box. In all, the kit measures 134.5 x 36 x 29mm, which is not too bulky, it is very easy to carry.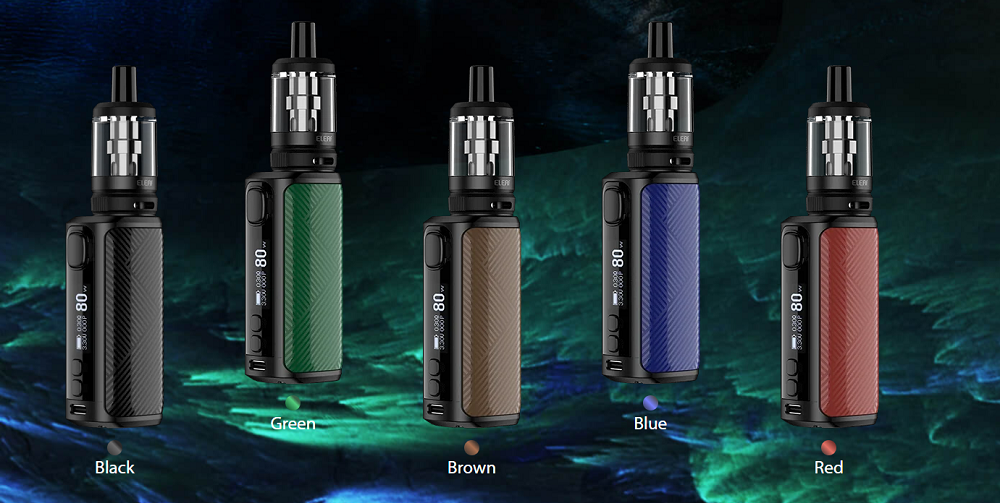 On the front of the box, there is a simple OLED screen with essential data such as power, the value of the resistance equipped or the battery life.
A smart chispet for a vape without headaches

On the performance side, the iStick i80 kit proves to be versatile and will satisfy both flavor enthusiasts and professionals in the creation of clouds. With a power that varies between 1 and 80W, it is impossible not to find the perfect power.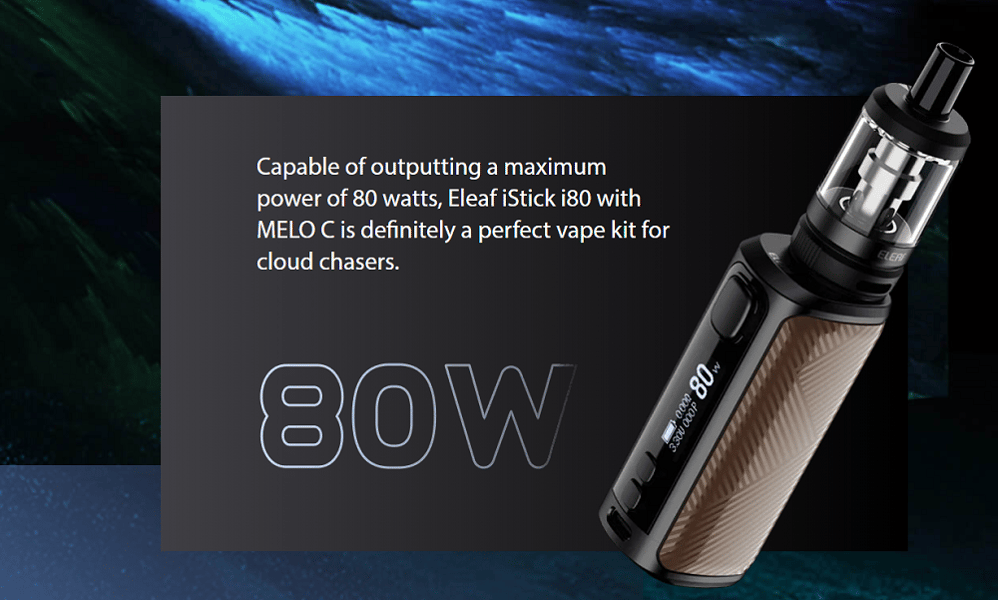 The chipset in this iStick i80 box can even determine the ideal power depending on the coil equipped. What facilitated the life of vapoteurs of first hours. The chipset also keeps in memory the settings usually used with this kit. Simplicity is really one of the words that characterize this new kit by Eleaf.
Finally, to finish on the performance, the integrated battery is XXL. Indeed, it has a huge autonomy of 3000mAh. Largely enough to last a day at 80W and for vapoteurs less greedy energy, the kit is functional over several days. To recharge, simply plug the USB Type-C cable provided in the kit. The latter plugs just below the selection buttons "+" and "-".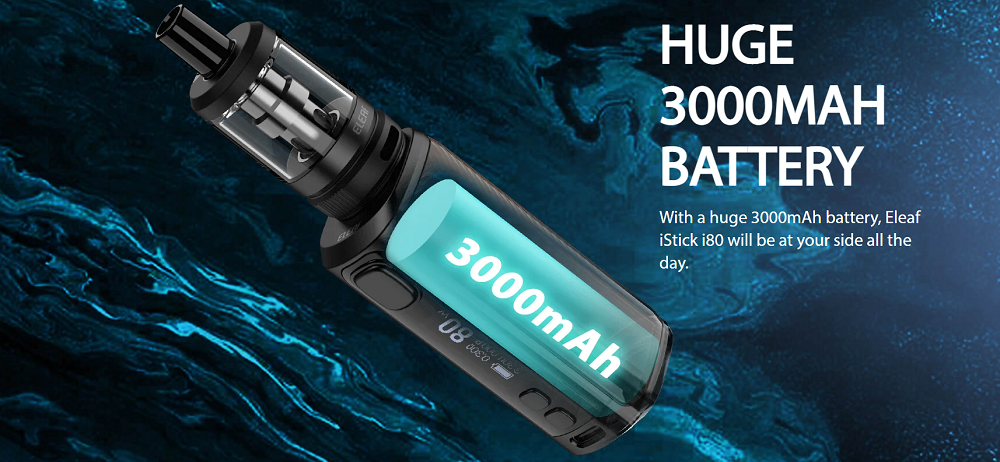 The Melo C for an extra large capacity

To be truly in the era of time with vape tools more and more ergonomic but also more powerful, Eleaf has chosen its Melo C atomizer to complement the iStick i80 box. With a capacity of 5ml e-liquid, the filling is anything but frequent. Especially since this is done in seconds since you simply slide the top cap to access the filling.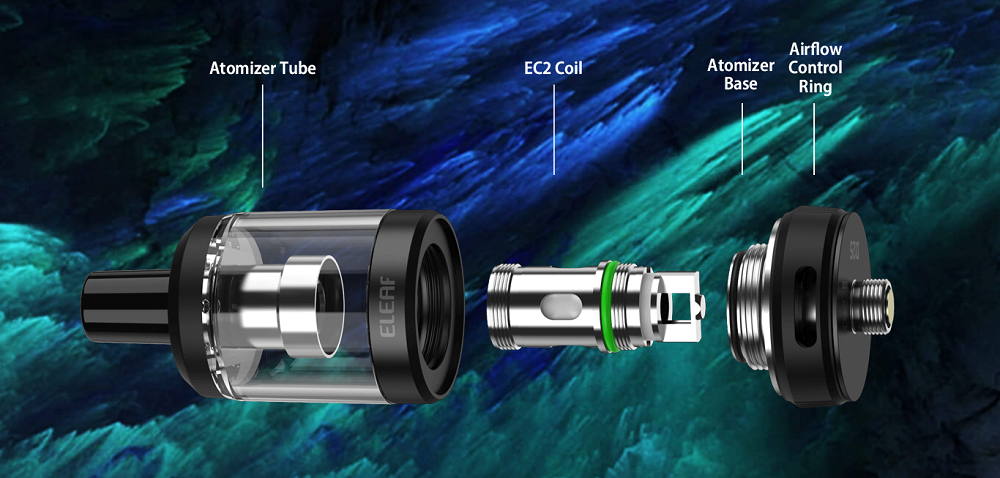 For the resistors, the purchase kit provides a coil EC2 with a value of 0.5ohm and a coil EC2-M with a value of 0.3ohm. The latter is directly equipped in the Melo C atomizer and will be ideal for a DL draw and a nice steam production.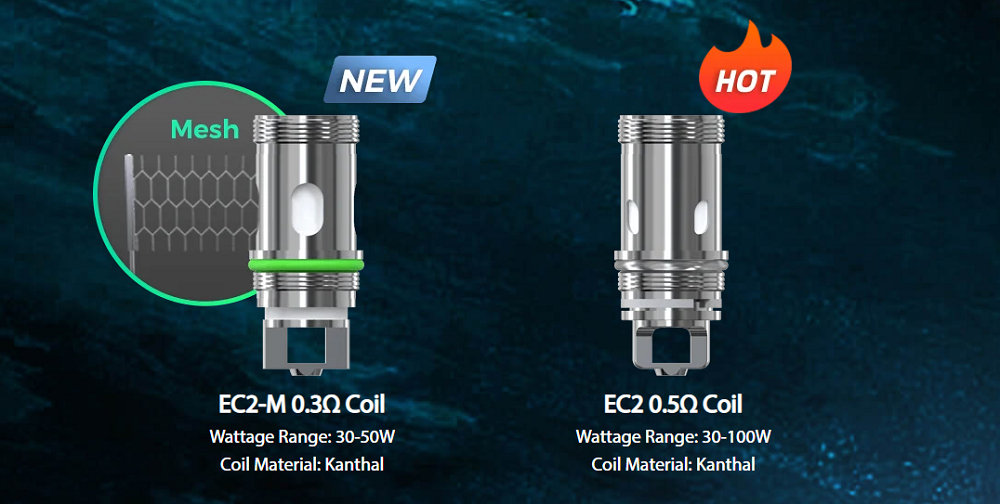 To complete the versatility of the kit, the Melo C has an adjustable airflow system located on the base of the atomizer. This is a rotating ring to turn to switch from an airflow draw to a tighter draw.
Contents:
1 x Box iStick i80
1 x Melo C Atomizer
1 x Resistance EC2 0.5 Ω
1 x Resistor EC2-M 0.3 Ω
1 x USB Type-C cable
2 x User manuals
1 x Warranty card