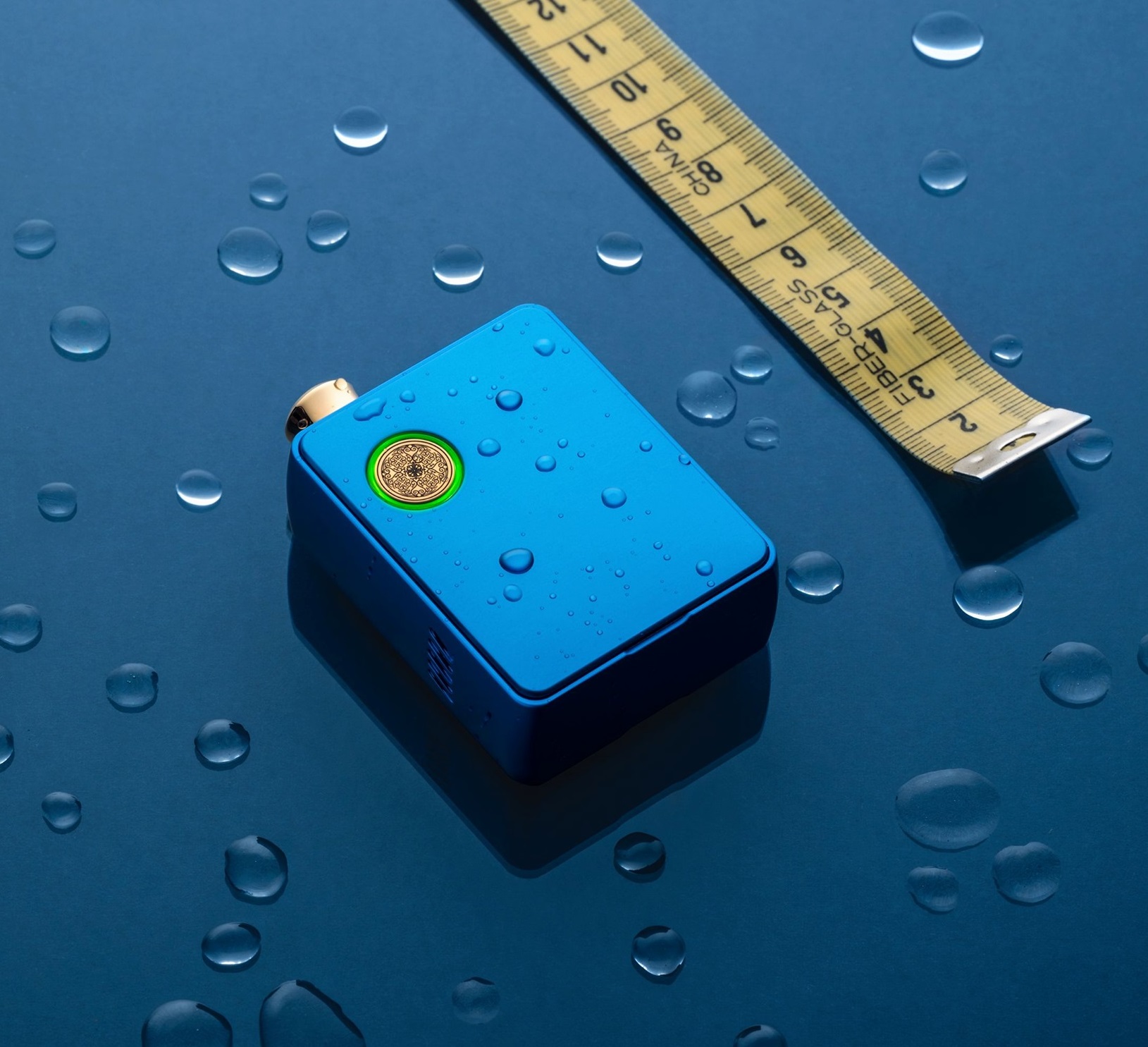 Who doesn't know Dotmod and its sublime and powerful kits? The Dotaio has proven itself and is still a huge success. What if you were to turn to its mini version? This is what the famous brand is offering you. Made entirely of anodised aluminium and PCTG, it is both resistant and attractive. And for good reason, the rectangular design of the Dotaio is still present despite its smaller dimensions. And this is its main asset. With such dimensions, it will be able to accompany you wherever you go, easily fitting into a pocket or a handbag.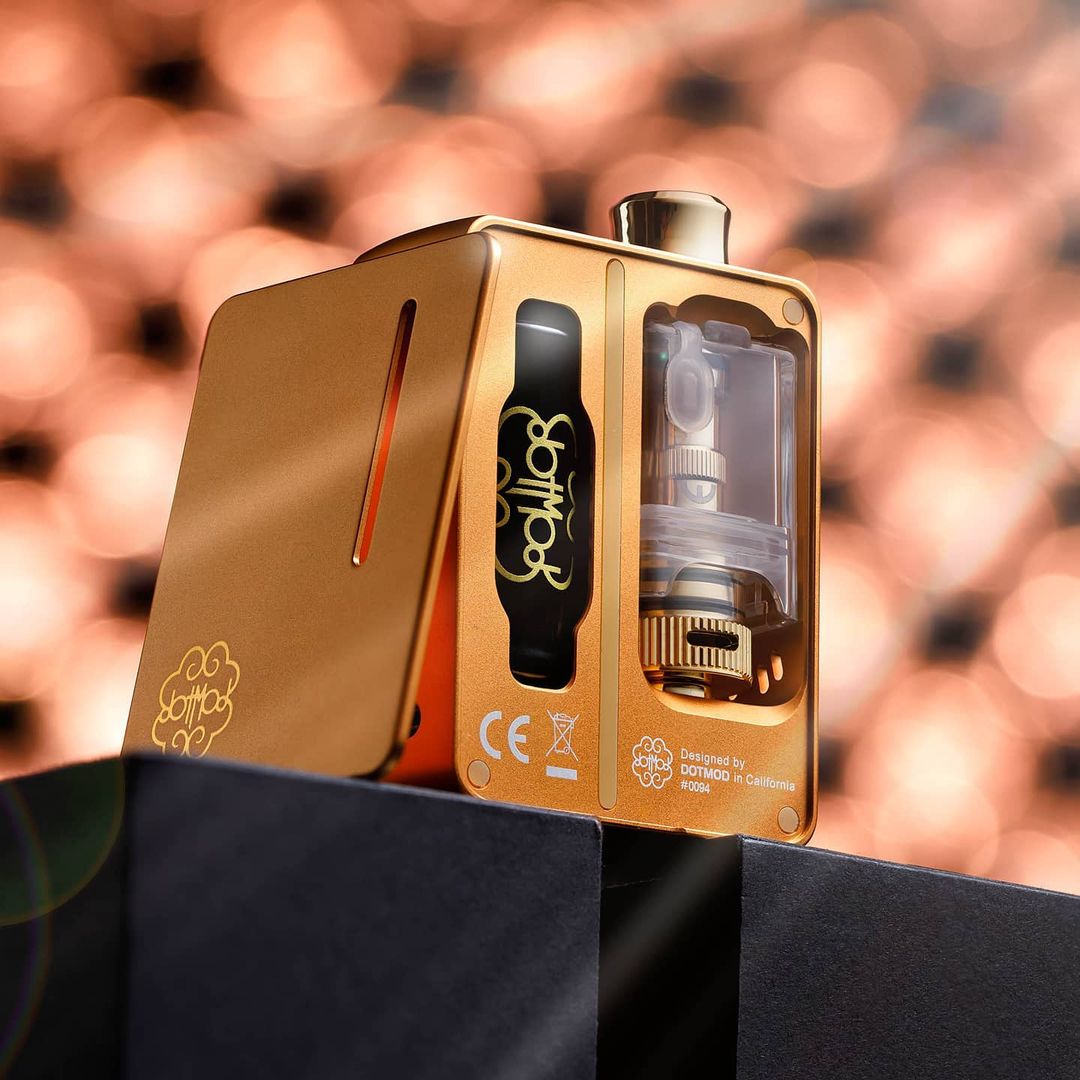 The Dotaio Mini works with a 18350 battery (not included). The difference with the previous version of the Dotaio lies in the battery. The battery will give you ten times the battery life. You can charge it with a USB cable, but we recommend using an independent battery charger to ensure a longer life for your equipment.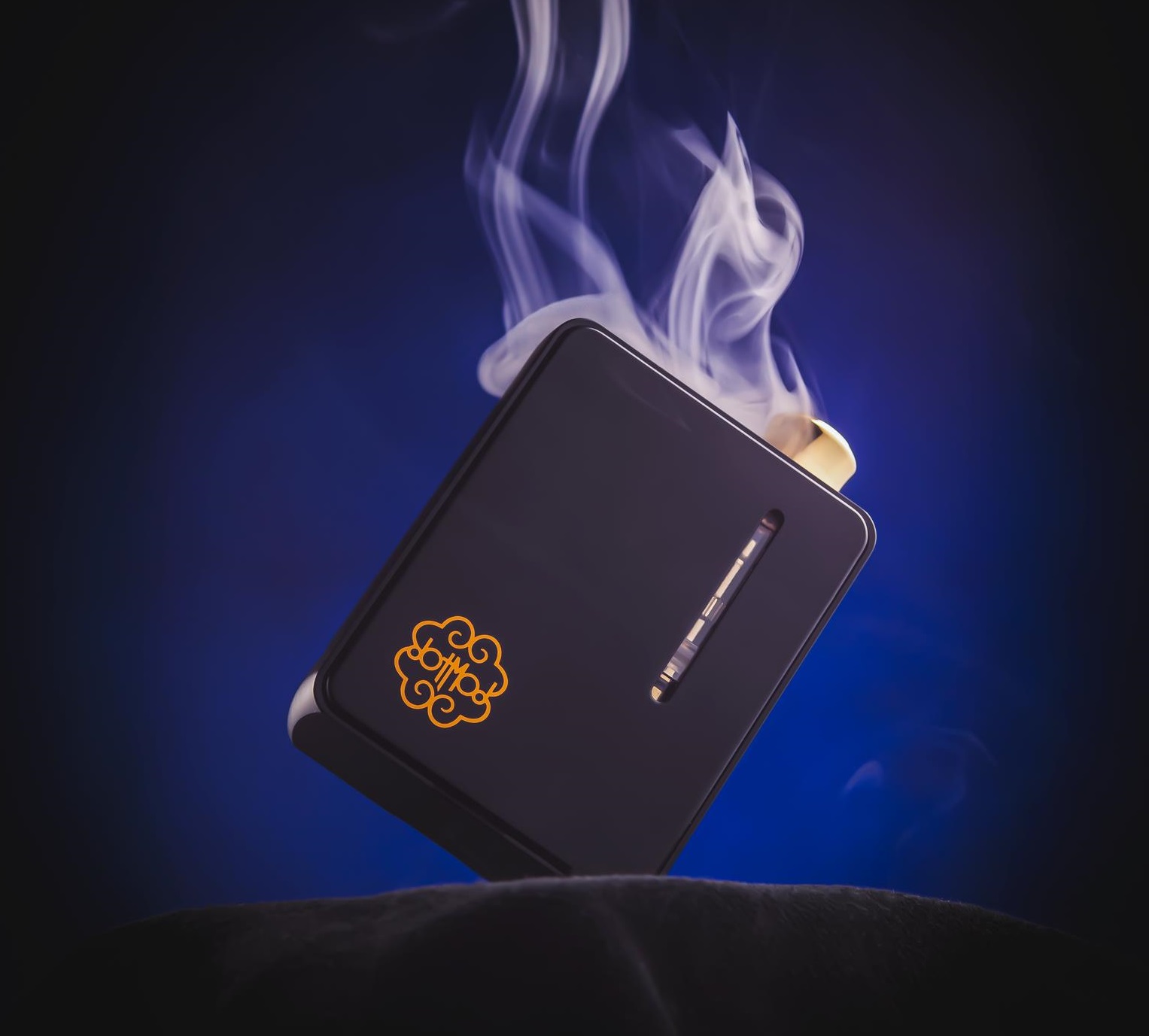 In addition to this, the Dotaio Mini is capable of producing up to 35W of power. This power is obviously adjustable in four levels (Very Soft, Soft, Medium and Strong). In fact, it will automatically adjust itself according to the resistance installed. You can then choose the level that suits you. An LED around the main button will indicate the selected power level (one quarter = Very Soft, half = Soft, three quarters = Medium, full = Strong).
The Dotaio Mini is equipped with a 2.7ml cartridge that can be filled from the side by removing the silicone cap. Its airflow system is of course adjustable via the adjustable ring on its base. Tight or aerial shooting, everything becomes possible with this cartridge. In addition, the DotAio Mini has an anti-dry burn protection that will work with SS resistors that will turn off the box when the level of e-liquid is too low.
Finally, the Dotaio Mini comes with two resistors: a 0.7ohm Mesh coil and a 0.3ohm Mesh coil. But it is also compatible with Aspire's Nautilus resistors as well as nicotine salts. With the Dotaio Mini, you will have a wide choice of possible liquids.
Features
Materials: PCTG / Anodised aluminium
Battery: 1 x 18350 battery (not included)
Charging via micro-USB cable
Power range: 1-35W
Resistance range: 0.28-2.5ohms
LED indicator for selected power level
Capacity: 2.7ml
Side filling
Adjustable airflow system
Compatible coils: Dotmod coils / Nautilus Aspire coils
Coils supplied: 0.3ohm Mesh coil / 0.7ohm Mesh coil
Drip tip: 510
Complete set of electronic protections
Contents
1 x Dotaio Mini
1 x 0.7ohm Mesh coil
1 x 0.3ohm Mesh coil
1 x USB cable
1 x user manual