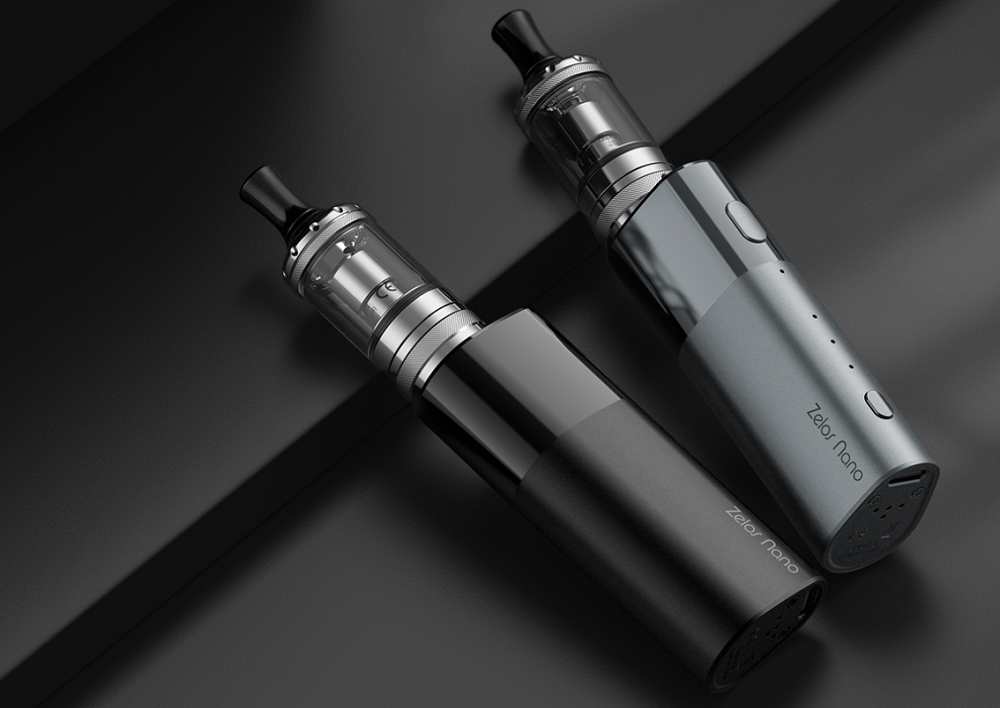 Aspire has put its inspiration and expertise into the Zelos Nano kit. This electronic cigarette, extraordinary in its elegance, is made of T7 aluminium alloy, which has been polished, sandblasted and anodised. The result is a remarkable touch and a splendid appearance. In addition, Aspire has had the good idea to offer this model in several colours. The user can choose at the time of purchase. Thus, some beautiful variations have been created, among which a classic black variation and a bright aqua blue variation.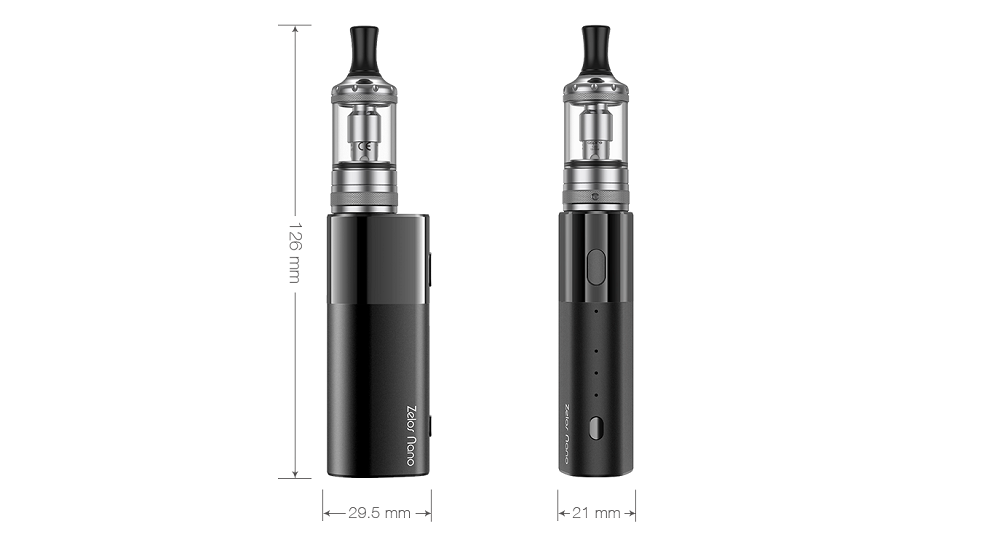 But Aspire has not only taken care of the aesthetics. It has also taken care of its compactness. With dimensions of 126 x 29.5 x 21 mm, this kit can be easily stored in a pocket, a bag or a handbag. It is easy to carry and the quality of the grip is assured. Great !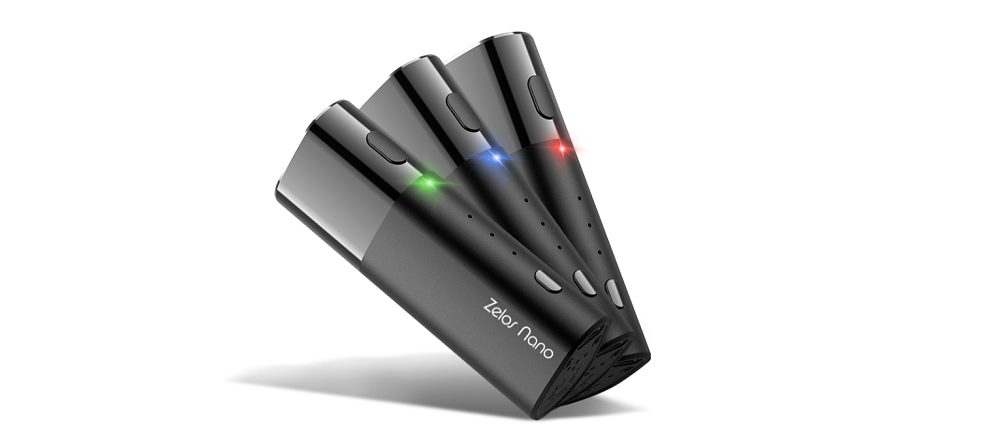 The Zelos Nano delivers a moderate power capable of reaching 15 watts, which puts it in the category of perfect kits for beginner users. Its built-in battery provides 1600 mAh of autonomy, enough to vapourize a whole day. Moreover, a USB type-C cable is provided to allow the recharging of this battery while an LED indicator shows its charge level via 3 colours :
Red when the charge level is between 0 and 30%
Blue when the charge level is between 30 and 60%
Green when the charge level is between 60 and 100%
Concerned about the safety of the user, the manufacturer has provided the kit with the ASP chipset, which results in 6 protections :
Vaping over-time protection (over 10 seconds)
Overdischarge protection
Overcharge protection
Short circuit protection
Overheat protection
Low voltage protection
This chipset also offers two operating modes : a VW mode and a Smart mode. In the latter, an ohmmeter registers the coil value and the power is automatically determined accordingly. Three power levels are possible depending on the coil used (low, mid and high) and the user can see them thanks to indicators.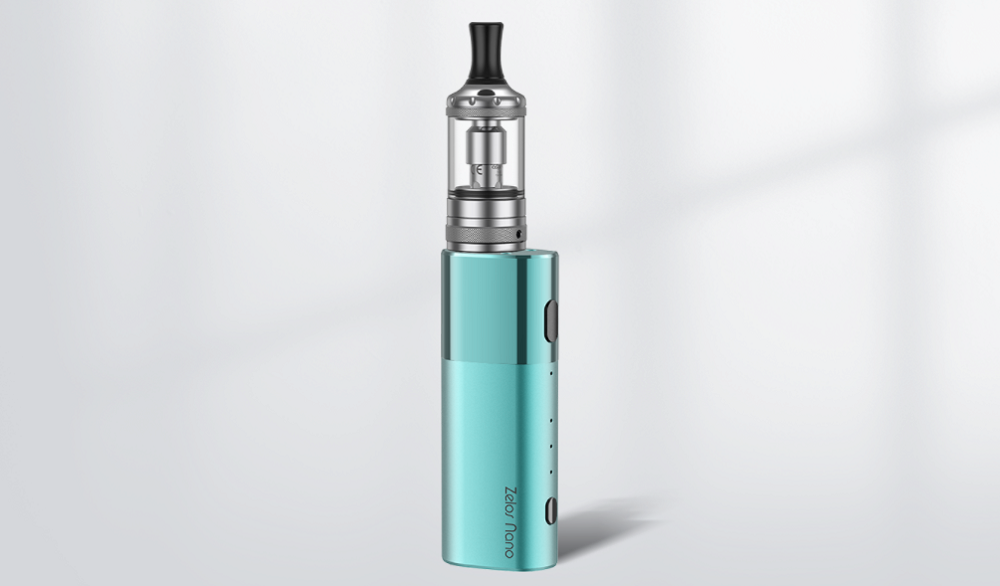 The Zelos Nano has another important feature : the Nautilus Nano. Made of 304 stainless steel, with dimensions of 56.7 x 19 mm and weighing a mere 35.7 g, this atomizer will delight users in more ways than one. It offers a capacity of 2 ml, has a 510 thread, is topped by a drip tip comfortable for the lips and is filled from above, moreover with ease. All you have to do is unscrew the top cap, then pour the liquid into the tank. As for the airflow, it is located at the base and offers 5 levels of adjustment. It can be closed or opened in 4 diameters, namely 0.8, 1, 1.2 or 1.6 mm.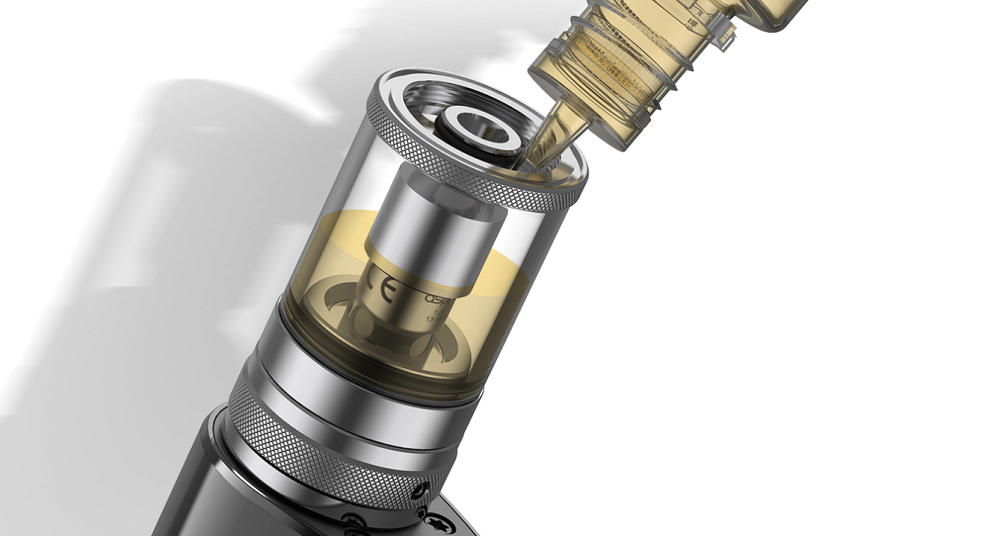 Finally, there is compatibility with Nautilus 1 ohm Mesh coils, Nautilus 2S Mesh 0.7 ohm coils and Nautilus BVC 1.8 ohm coils. Each one will reproduce the flavours wonderfully. A Nautilus Mesh 1 ohm coil is pre-installed (usable between 13 and 15 watts) and a Nautilus BVC 1.8 ohm resistor is also supplied (usable between 10 and 14 watts). Note that the box accepts coils with a value between 0.5 and 3 ohms.
If the Nautilus BVC coil generates a moderate vapor, the Nautilus Mesh generates a dense vapor. Great vaping experiences await the user.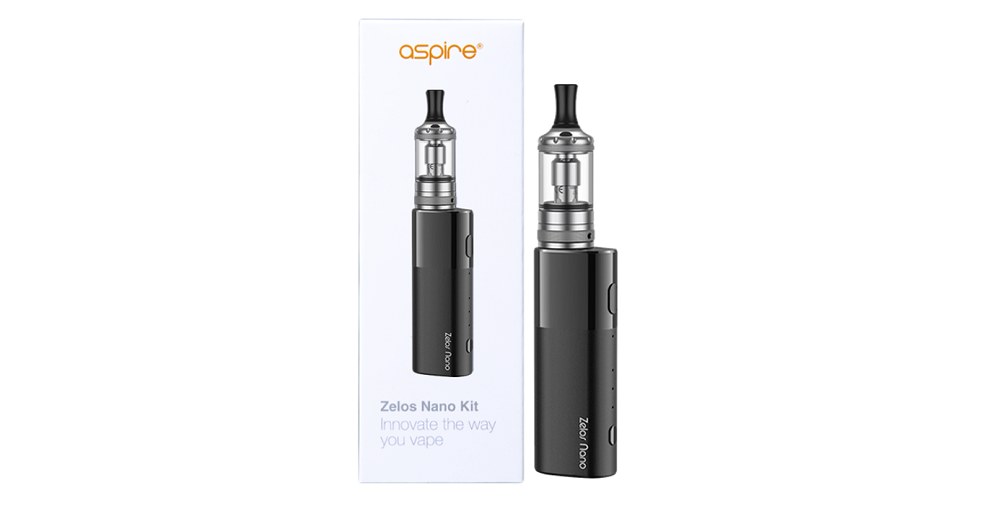 This electronic cigarette – intended for an MTL draw – will please many users, especially if they are beginners. Aspire has used its imagination to offer them this kit. It has achieved a striking result.
Content :
1x Zelos Nano Mod (1600 mAh)

1x Nautilus Nano Tank (2 ml)

2x Nautilus Mesh Coil 1.0Ω (preinstalled)

2x Nautilus BVC Coil 1.8Ω

2x Nautilus 2S Mesh 0.7

Ω

2x Spare Glass Tube

1x Type-C Cable

1x O-rings Pack

1x User Manual

1x Christmas envelope

1x Christmas card
1x Christmas box
1x Christmas bag