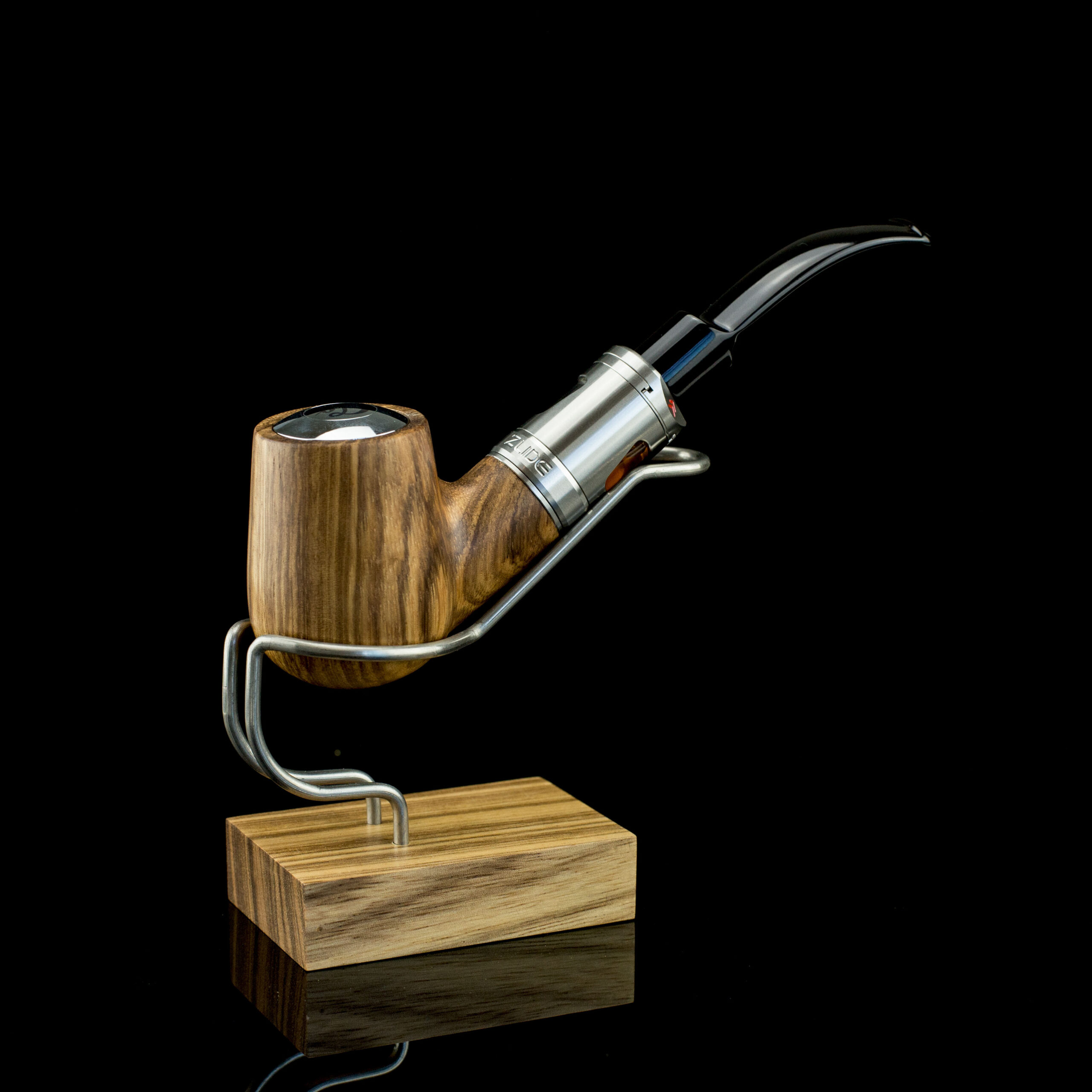 Créavap has put its know-how to work to design this pipe offering dimensions, for the bowl, of 40 mm in diameter and 54 mm in height. When bare, the bowl weighs 60g. This e-pipe is made of wood with a black Delrin lining and an aluminum switch engraved with the Créavap logo.
The bowl has a 510 connector, allowing any standard atomizer to be installed on this e-pipe.
The e-pipe Bent 18350 works with a 18350 battery (not included) and comes without an atomizer or support. However, a drip tip, called "stem", is included in the package. It offers dimensions of 68 mm long by 16 mm in diameter.
Contents:
1 x E-pipe Bent 18350
1 x Stem Saddle 3″