The Spanish 70/Thirty delivers the Breeze RTA, a rebuildable atomizer that has something to fill him with pride. This RTA measures 46 mm high, 25 mm in diameter at the base and 27 mm in diameter at its main structure. It is designed in austenitic 303 stainless steel, which ensures its strength. The cap of its tank is gold-plated. The pin 510, made of a special alloy, allows conductivity while the thermo-electric insulators are made of PEEK, a material thanks to which they can resist high temperatures. Finally, the glass of the tank is borosilicate. It is therefore also able to withstand high temperatures.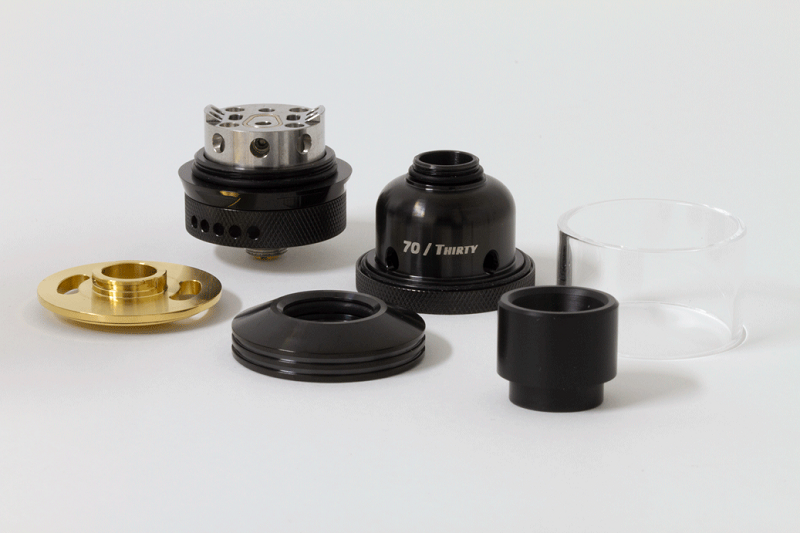 The 70/Thirty Breeze RTA offers 2 ml capacity, which is expandable to 4 ml. A regulation of liquid intake facilitates the filling and avoids leaks.
With this atomizer, you will be entitled to a drip tip 810 and an adjustable airflow located at the bottom. An assembly in single and double coil is possible, and this without loss of flavor.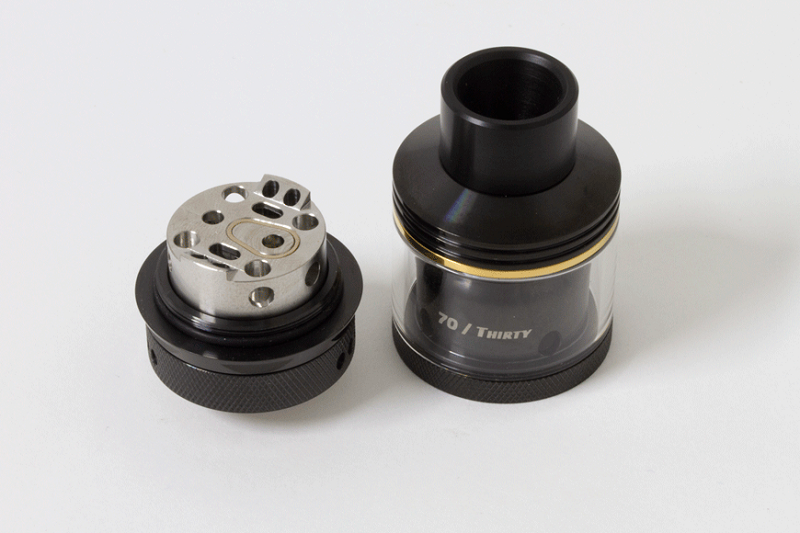 The rendering of flavors precisely, let's talk about it. Several theories of fluid mechanics being applied for the operation of this atomizer, you will enjoy an optimal rendering. You will get excellent flavors from any liquid, all without neglecting the production of steam and without suffering leaks.
So what are you waiting for to turn to the 70/Thirty Breeze RTA, the atomizer capable of increasing your vaping pleasure?
Contents:
1x Breeze RTA atomizer
1x replacement glass (4ml)
2x 70/Thirty resistors
1 bag of seals
The user manual