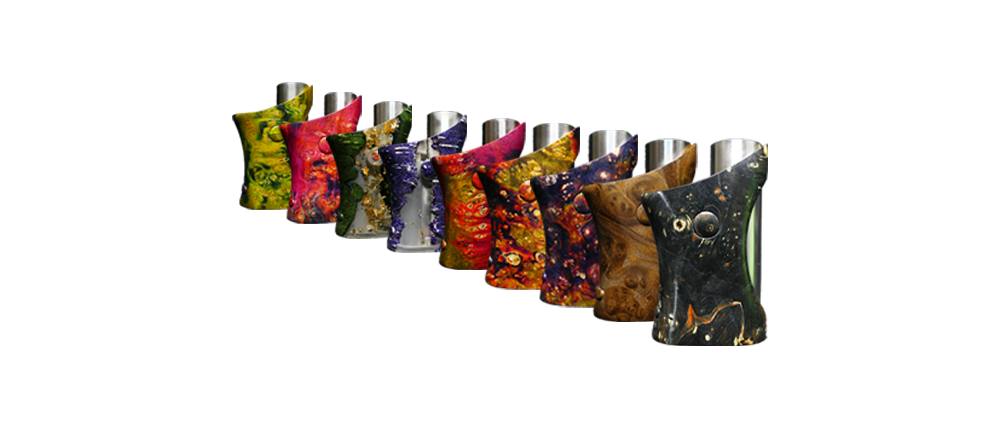 The Side by Side formats are not always unanimous, but the Stabwood Nymfa mod should make everyone agree! It's impossible to remain indifferent in front of this box with its pure and very elegant design. Visionary Mods takes the high-end to its highest level and makes all its models by hand. Each box is unique and the same two models will never be totally identical! It's hard not to fall in love with such a high quality box that only you will own!
The Nymfa boxes are of an absolutely exemplary quality of manufacture and will seduce the most demanding vapoteurs. Designed by hand in the premises of Visionary Mods in Zagreb, Nymfa are made of stabilized wood and some of them even have a finish in Elforyn, which is a stable, durable and non-yellowing substitute for ivory. The Croatian modeller thinks about every detail of his models, which are all unique and perfect in their own way. To prove it, you just have to look closely at the name of the box. Indeed, Nymfa was not chosen at random and the design of the box is in fact inspired by a bird, the Nymphicus Hollandicus" for its elegance! We could even go further by drawing a parallel between the Nymfa box and the Nymphs of Greek mythology, associated with beauty and nature…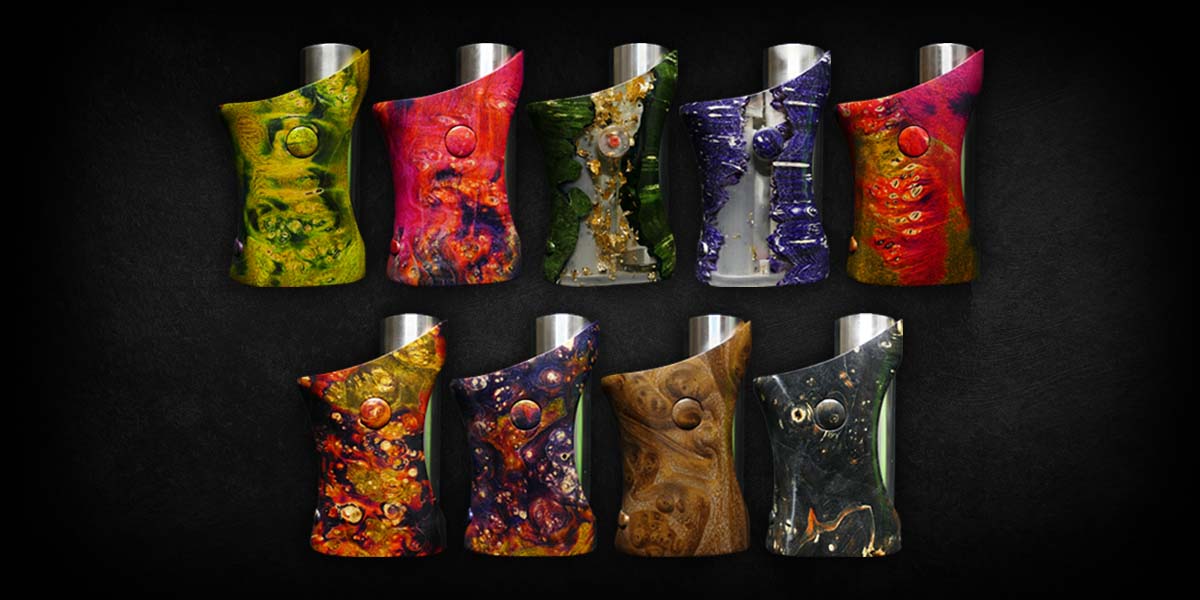 The performances are as good as the design and the Stabwood Nymfa box is equipped with a DNA60 and works with a 18650 battery (not included). It can therefore deliver 60W of power that will obviously be adjustable via the screen located under its base and the button on the back of the mod. It is also important to know that the box does not have an USB port, so the recharge of the battery must be done via an external charger.
Finally, the Nymfa offers an excellent ergonomics to its owner thanks to its dimensions of 78 x 52 x 29 mm. The grip is pleasant, natural and the whole is particularly pleasant to use.
The box Stabwood Nymfa is perfect in all its aspects and will accept sprayers up to 24 mm in diameter! Moreover, a drip tip matching the colors of the box is provided in each box to allow you to create a kit totally harmonious!