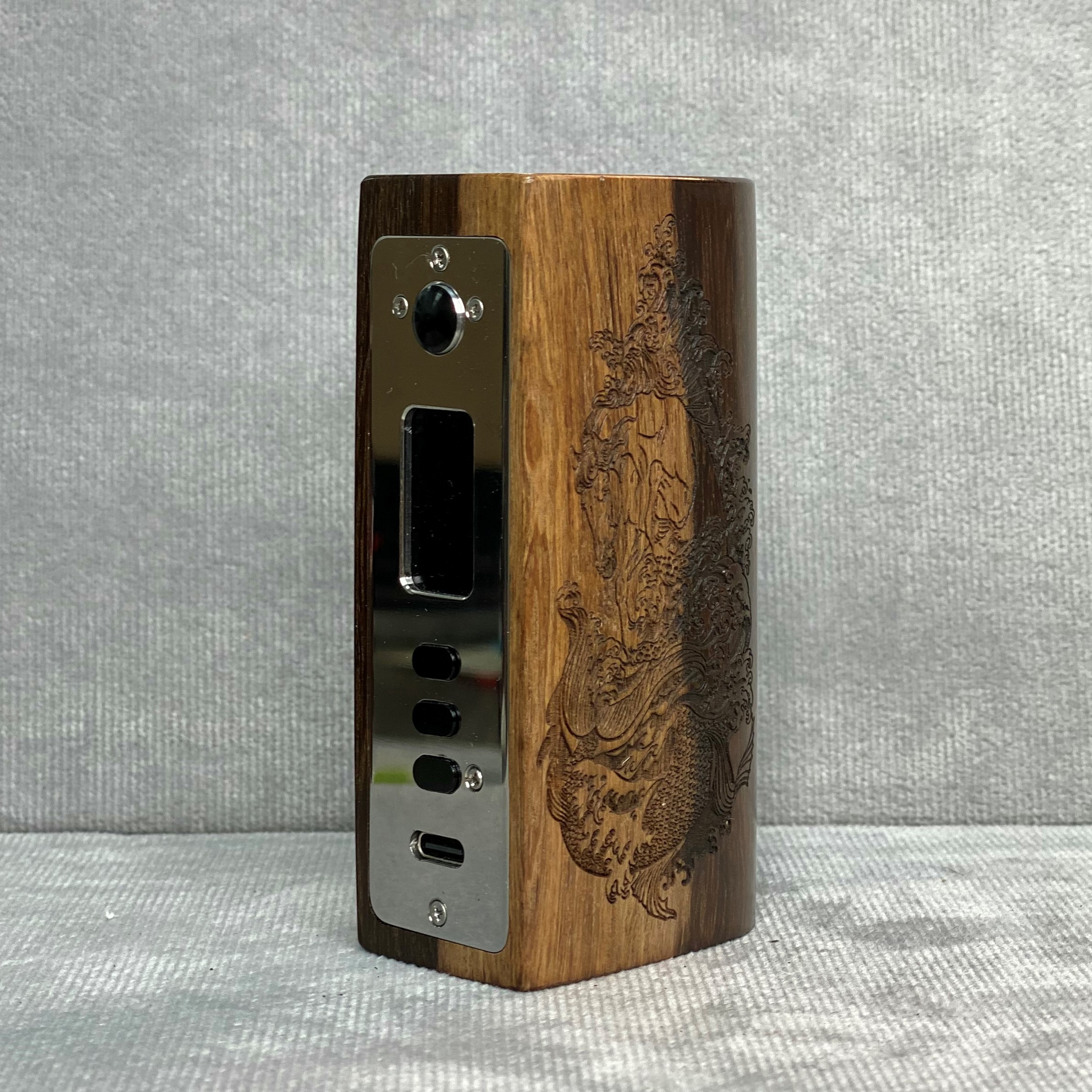 If in the vape, each electronic cigarette is different, some manufacturers push the design even further to offer unique and unparalleled models. Vape Smarter is clearly part of these exceptional modders and offers us the Stabwood DNA100c mods.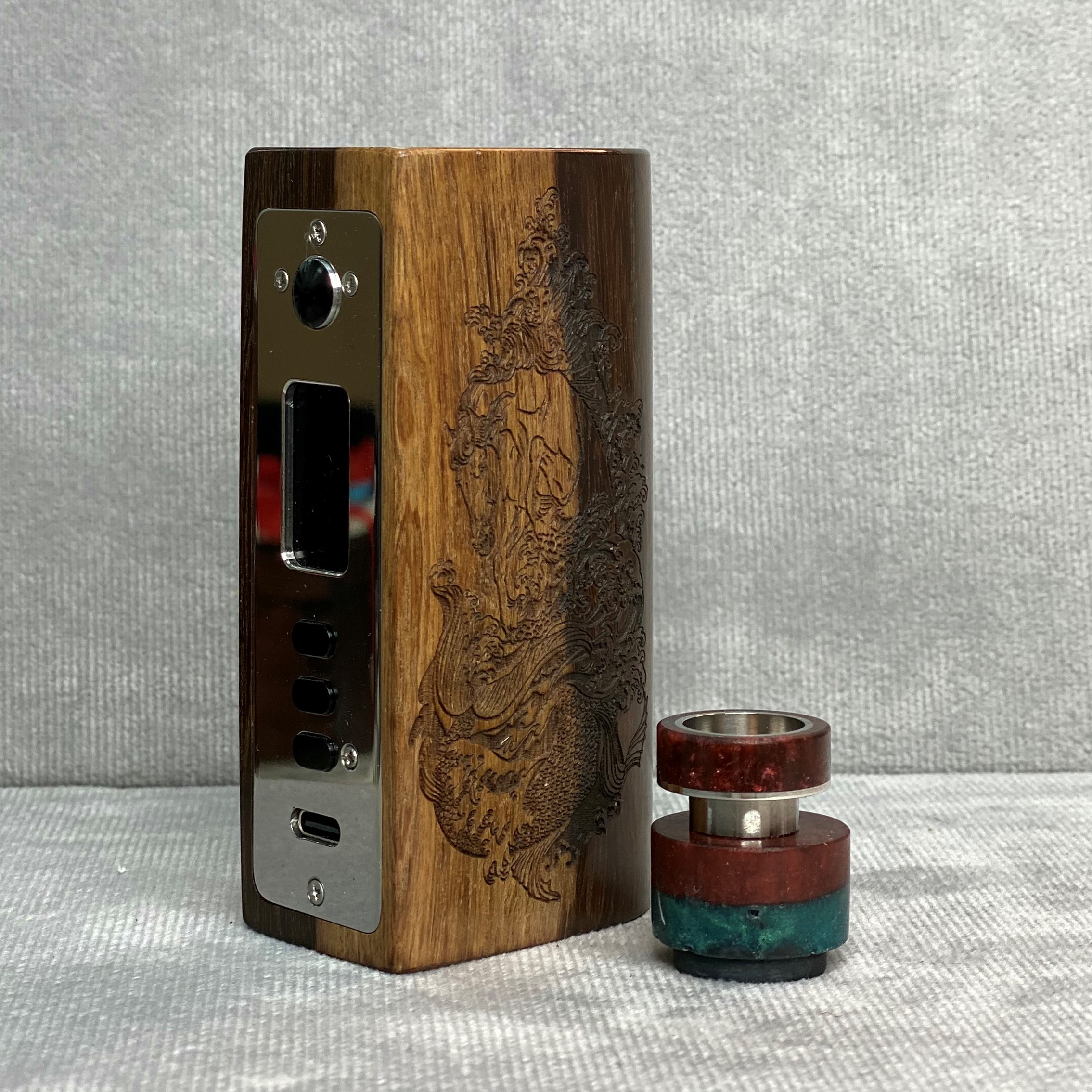 Entirely designed by hand, the Stabwood 100c are unique and rise to the rank of collector's item. Indeed, each model is totally unique and none will ever be identical to another. The work done is as impressive as it is impeccable and demonstrates the care and mastery of Vape Smarter in the design of each model. In the end, the only common point of these mods is the small bear paw signature of Vape Smarter discreetly placed on the side!
More than just mods, the Stabwood DNA100c are creations, perfectly designed objects that result from an unique and almost unmatched know-how. Available in very limited quantities, the Stabwoods are made in the UK from a single block of stabilized wood. They are shaped, painted, varnished, carved… to finally become perfect creations that will delight the vapers who love very high end vape!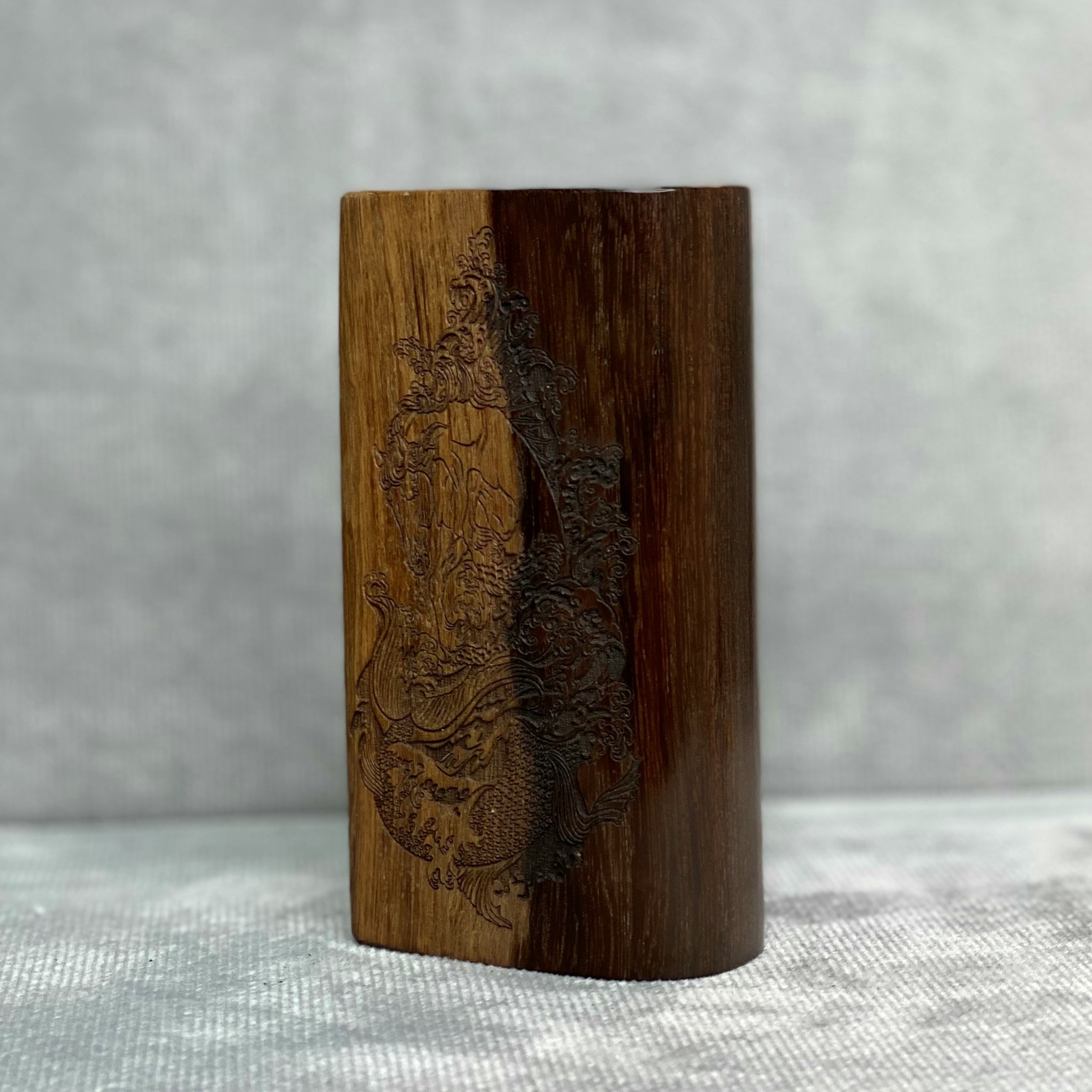 And if the design is perfect, the performance is also up to since the Stabwood are equipped with the DNA100c chipset. The whole offers a stable vape, very responsive and powerful with 100W at maximum. On the front of the box, we notice a nice screen, three buttons for variation and a micro-USB port that will allow future updates. The panel surrounding the screen is finely engraved which adds a final touch of originality to the whole!
The autonomy is in perfect adequacy with the power since the Stabwood DNA 100c works with a 21700 battery (not included).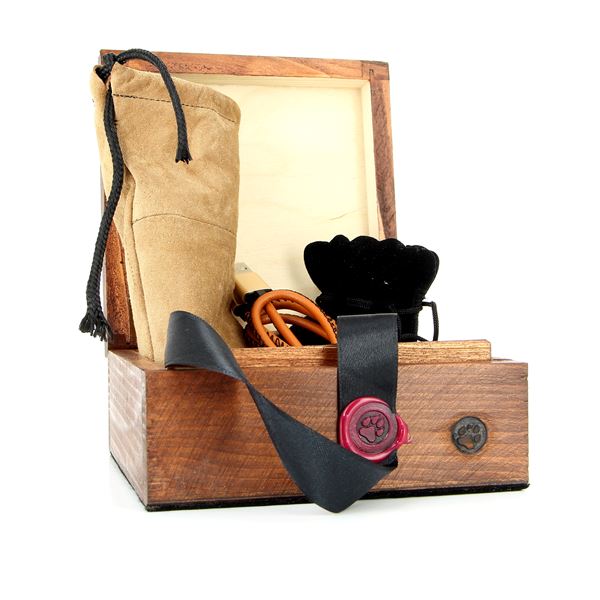 Each box Stabwood DNA 100c is delivered with a drip tip (also manufactured in a craft way) in the colors of the box!
Contents :
1 x Stabwood DNA100c box
1 x drip tip in the colors of the box
1 x USB cable
1 x storage pouch
1 x authenticity card
1 x wooden storage box
Discover Vape Smarter's creation on Youtube & Instagram !