The Rhea X box : a classy look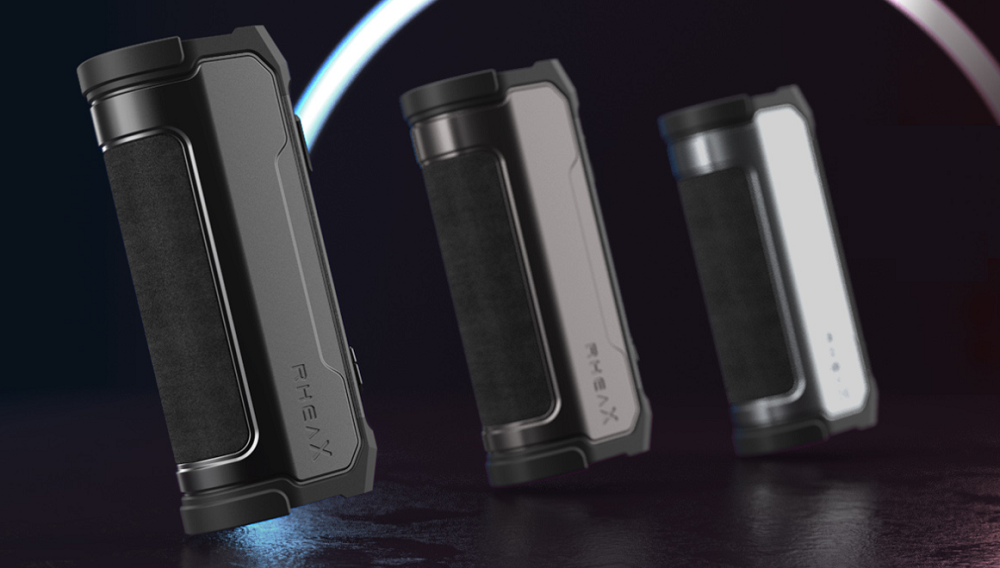 Aspire has taken care of the aesthetics of this Rhea X, which is in line with the Rhea box. It offers an elegant box, full of style, which favours straight lines and ensures the comfort of the hands through a handle. In addition, the main button, the control buttons and the colour display are positioned on the front, which adds to the aesthetic beauty and ergonomics of the whole.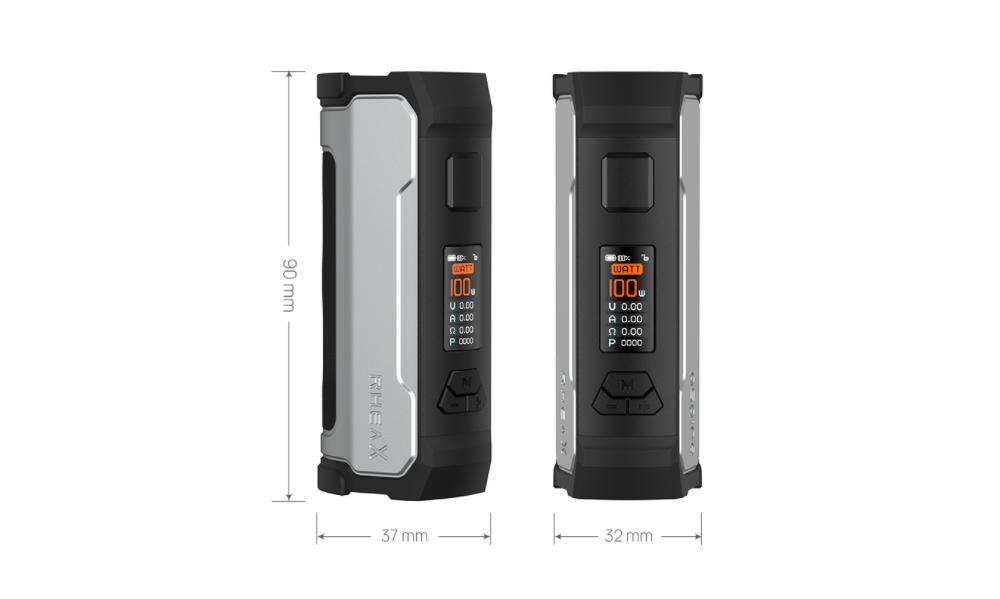 These are all attractive qualities, and the dimensions of 90 x 37 x 32 mm make it easy to carry. From an aesthetic point of view, we are dealing with a flawless product from the manufacturer, especially since the silicone with which this box is made is resistant to shocks and falls. Bravo !
An electronic mod with a power of 100W, 5 operating modes and a colour screen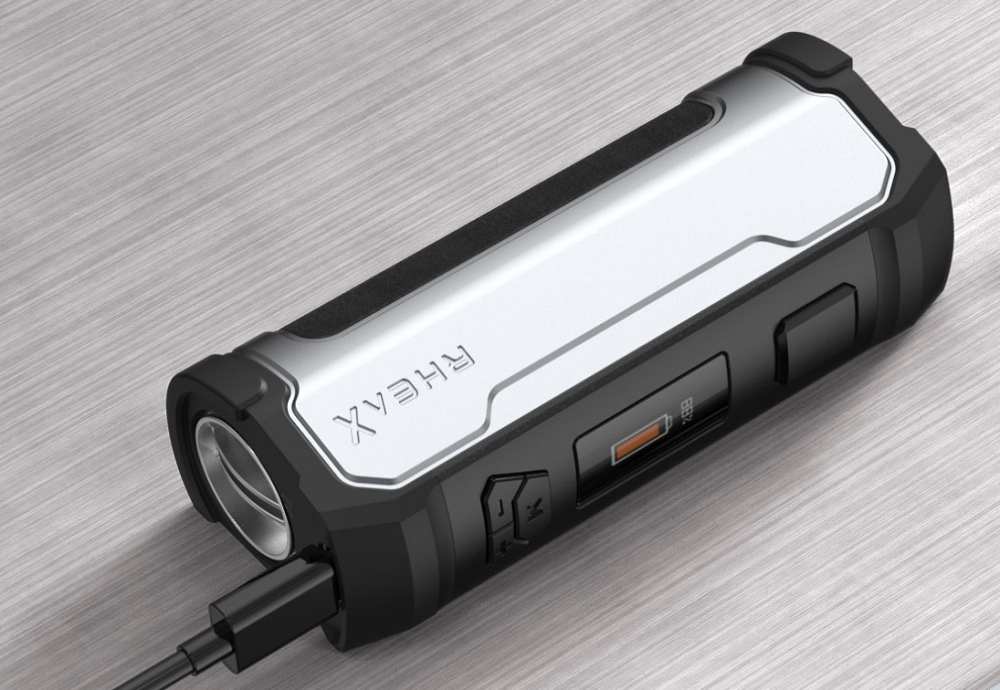 The Rhea X is an electronic mod with technology that will make many a vaper's mouth water. It is powered by an 18650 battery (not included), which can be charged via a USB Type-C cable (included). However, it is recommended to use an external charger. The USB-C cable should only be used in case of emergency.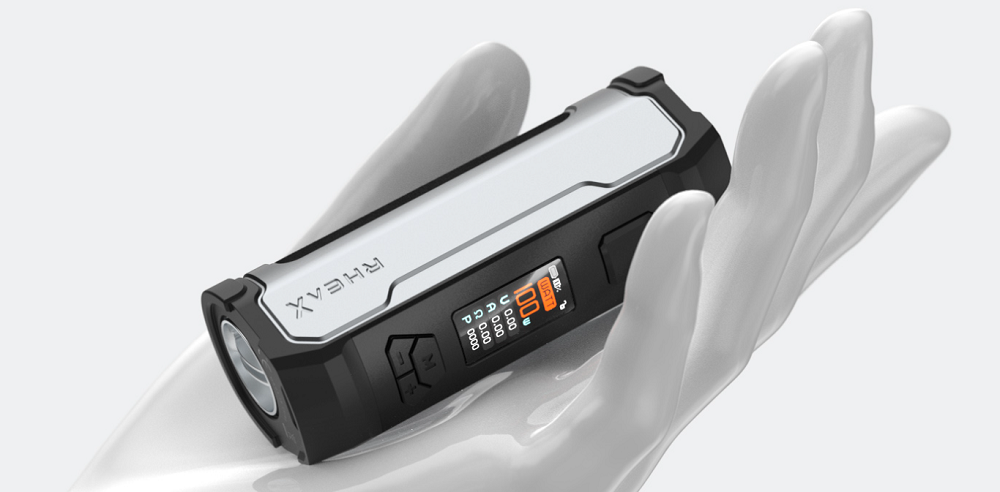 The Rhea X box is also capable of developing a maximum – and not insignificant – power of 100W. As for the operating modes, they are numerous since 5 are offered to the user, namely :
VW mode (variable power between 1 and 100W)
VV mode (variable voltage between 0.5 and 8.4V)
Bypass mode
TC mode (variable temperature between 100 and 315°C, i.e. between 200 and 600°F)
CPS mode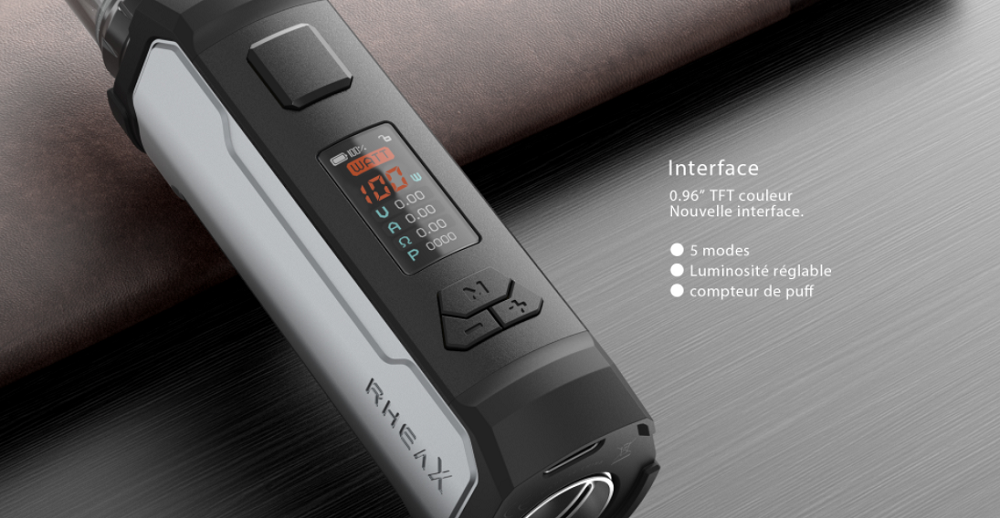 The 0.96″ TFT colour display is available for settings. It also provides the information needed for good vaping, including the selected mode, remaining battery level, coil value and number of puffs. This screen also has a new interface compared to the Rhea box and its brightness is adjustable.
Finally, let us point out 2 points : this box accepts coils with a value between 0.08 and 3.5 ohms and it has 6 protections including a protection against inhalation for too long (more than 10 seconds), a protection against short-circuits and a protection against overheating.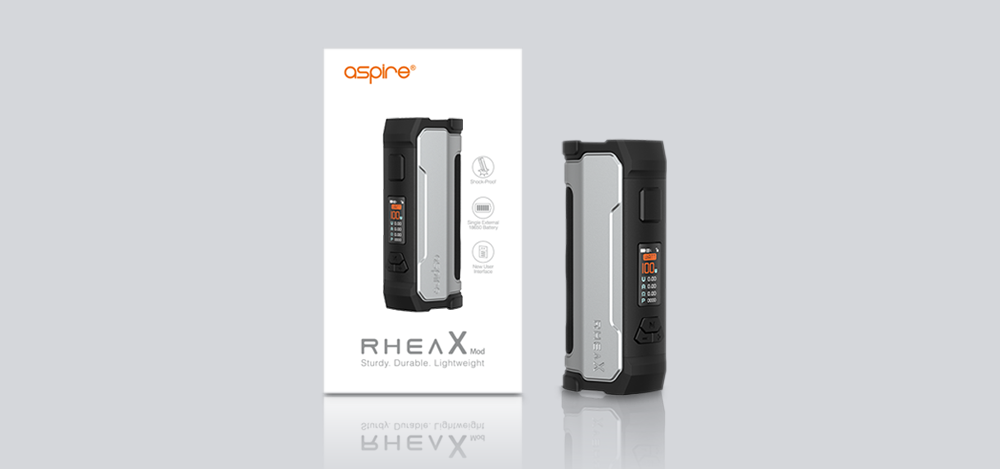 This Rhea X box will be a hit in the vape world. Experienced vapers will be delighted to have it in their hands and will be able to enjoy the flavours it provides. Aspire does not fail to its reputation.
Contents :
1x Rhea X box
1x USB type-C cable
1x user manual