Do you like Vandy Vape's Pulse box? You'll love its version 2 in Bottom Feeder! This new box has dimensions of 82.3 x 54.7 x 28.4 mm. Compact, it is also ergonomic thanks to its rectangular design. The Pulse V2 box is also compatible with all sprayers on the market that have a diameter of 28 mm. All in all, it is with a high capacity atomizer that you will be able to combine with the Pulse V2 box. Made of ABS and Nylon, it is also strong and light.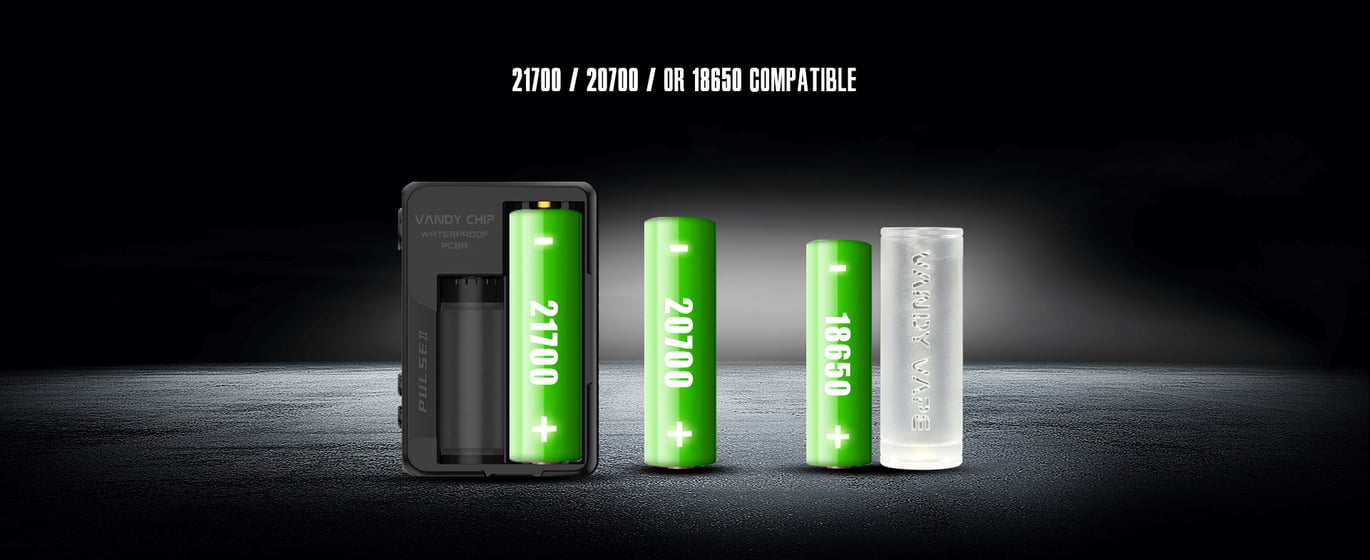 To operate, the Pulse V2 box uses a rechargeable battery. This type of battery has several advantages. The first one is that it is able to accept several different battery formats. Between a 18650, 20700 or 21700 battery (not included), the vaporizer can adapt its autonomy according to its needs. The second is the large autonomy it is able to offer. To recharge this battery, you can use the USB type-C cable included in the pack, but we advise you to use an independent battery charger to ensure a longer life for your equipment.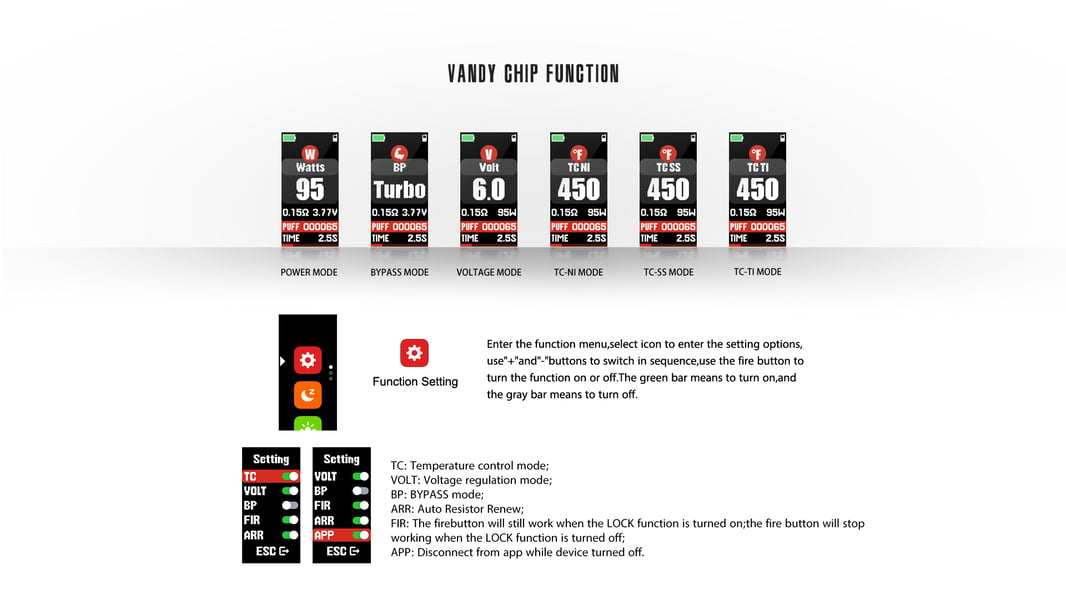 The Pulse V2 box is managed by the Vandy Chip chipset. This last one allows him to produce a maximum power of 95W which will be adjustable thanks to an OLED screen and two buttons of variation. But the adjustable power is not the only operating mode it has. Indeed, it also offers VV, TC (Ni, Ti, SS) or Bypass modes.
As its name suggests, the Pulse V2 box is Bottom Feeder. It is therefore equipped with a flexible bottle of 7ml capacity for an excellent autonomy in liquid. This bottle will be filled from the bottom by unscrewing the cap located under the box. Contrary to most BF boxes, the Pulse V2 box offers the possibility to fill the bottle without having to remove it beforehand. But if the need arises, you can remove it by removing one of its resin panels.
Features
Dimensions: 82.3 x 54.7 x 28.4 mm
Materials: ABS / Nylon
Battery: 1 accu 18650 / 20700 / 21700 (not included)
Charging via USB Type-C cable
Managed by the Vandy Chipset
Modes of Operation : VW / VV / TC (Ni, Ti, SS) / Bypass
Resistance range: 0.05-3ohms
Power range: 5-95W
Voltage range: 0.5-6.0V
OLED display
Capacity : 7ml
Filling from the bottom
Waterproof warranty
Complete set of electronic protections
Connectors 510
Content
1 x box Pulse V2 BF
2 x soft bottle 7ml
1 x battery adapter 18650
1 x USB cable
1 x warranty card
1 x quick user guide
2 x user manuals