The Obelisk 120 FC box has dimensions of 87.7mm x 48.4mm x 27mm and can deliver up to 120W of power thanks to an integrated 3700 mAh battery.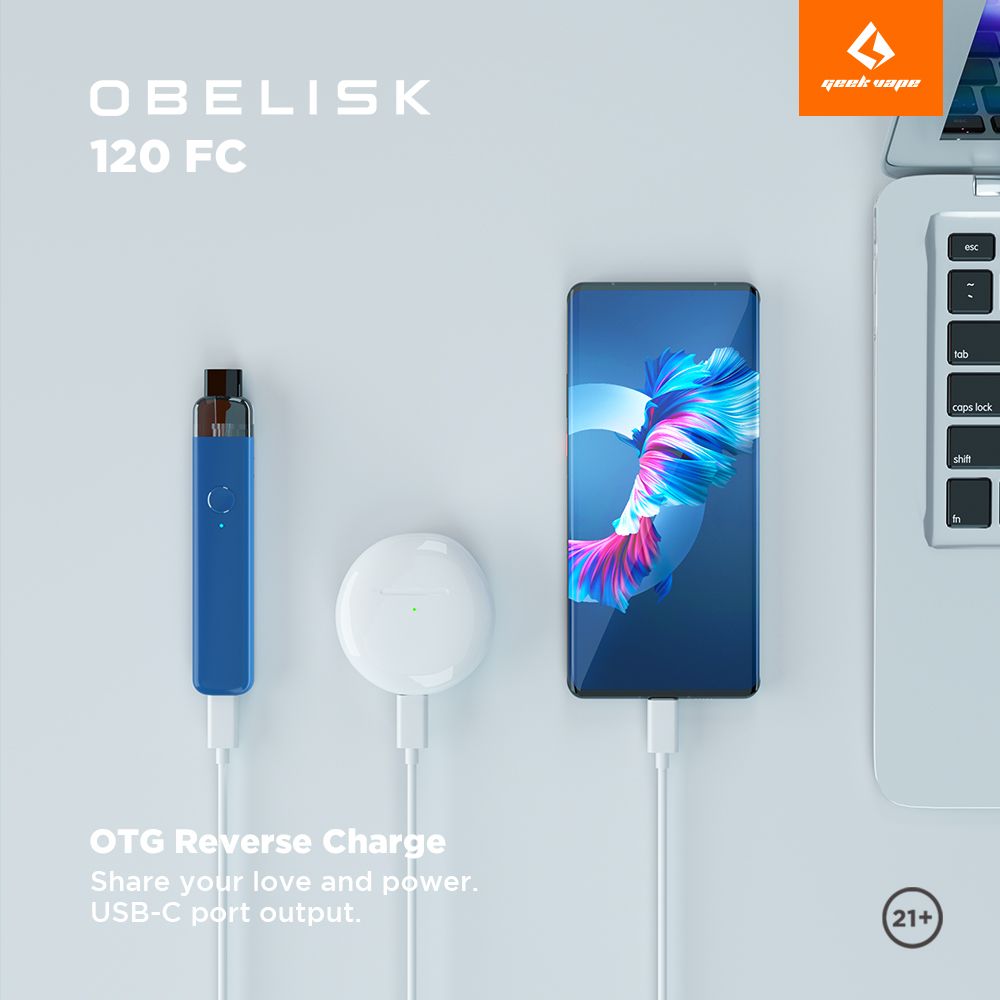 The particularity of this box lies in its battery. Overpowering with 3700 mAh, the battery of the Obelisk mod can act as a charger for other devices of all kinds. From the phone to the headphone box through another electronic cigarette.
Another feature, it lasts up to two days and can be fully recharged with the USB-C cable included. When most other boxes recharge quickly but rising to more than 50 degrees, the box Obelisk does not overheat during the charge and does not exceed 45.8 degrees.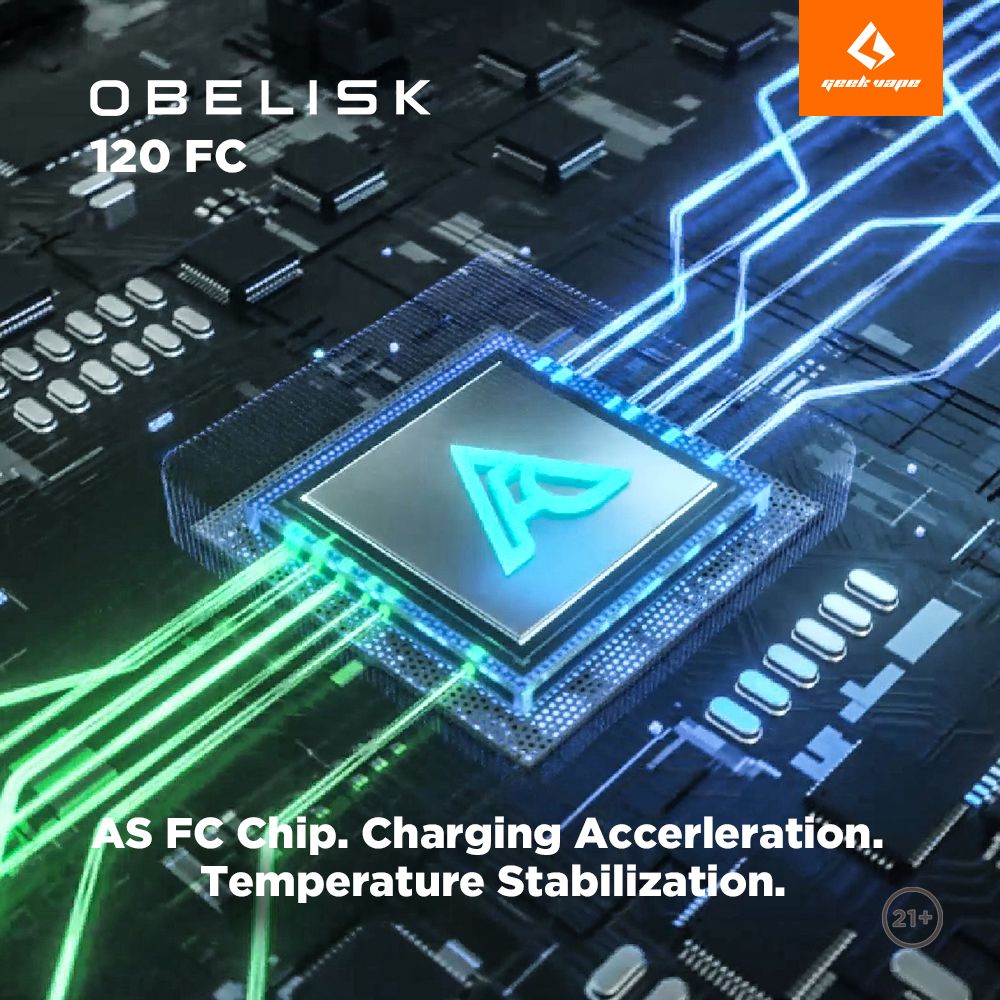 The Obelisk 120 FC is equipped with the AS FC chipset which allows it to speed up the recharging and to stabilize the temperature. It is also thanks to him that we can find a full range of operating modes in the box: Power / TC-TSS / TCR / VPC / Bypass / OTG. OTG does not allow you to vape, but to recharge other devices.
Features :
Size: 87.7mm x 48.4mm x 27mm
MAX power output: 120W
Screen: TFT 0.96″
Pin : 510
Output mode: POWER / TC-SS / VPC / TCR / BYPASS / OTG
Battery: 3700 mAh built-in battery
Temperature range: 100-315 ℃ / 200-600 ℉
Operating temperature: -10 ℃ à 60 ℃
Set of electronic protections
Contents:
1x MOD Obelisk 120 FC
1x USB Type-C cable
1x User Manual