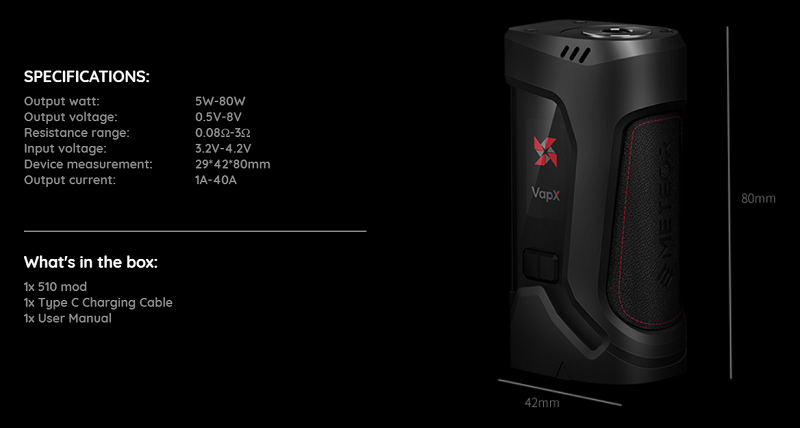 The VapX Meteor box is compact with overall dimensions of 80 mm x 42 mm x 29 mm and can deliver between 5 and 80W of power. In addition to its advantageous size, this mod is elegant with a mix of materials and above all a red seam which adds a touch of aesthetics to the whole.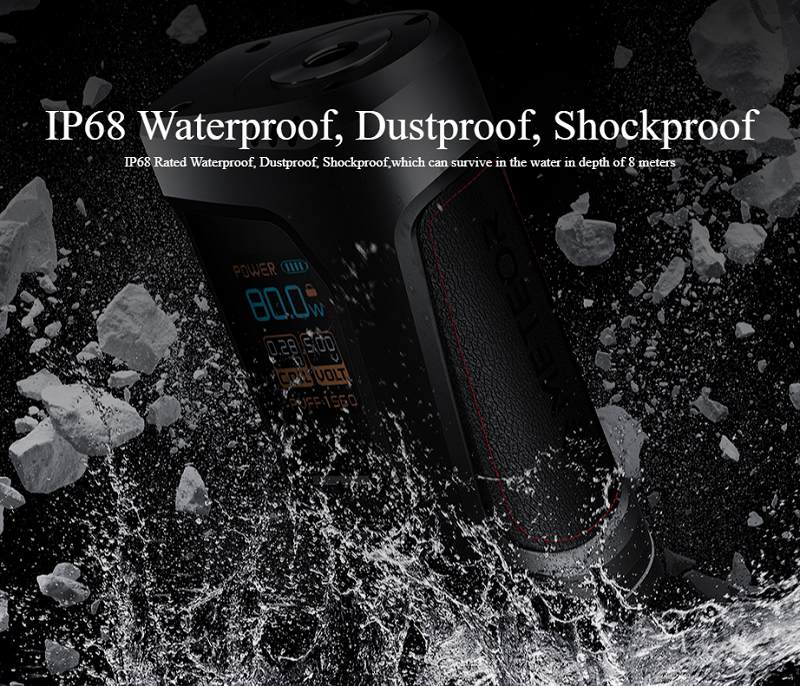 Equipped with the IP68 technology, the Meteor box is dustproof, shockproof and can even be placed in water to a depth of eight meters when the IP67 technology can only resist 30 minutes at a depth of one meter.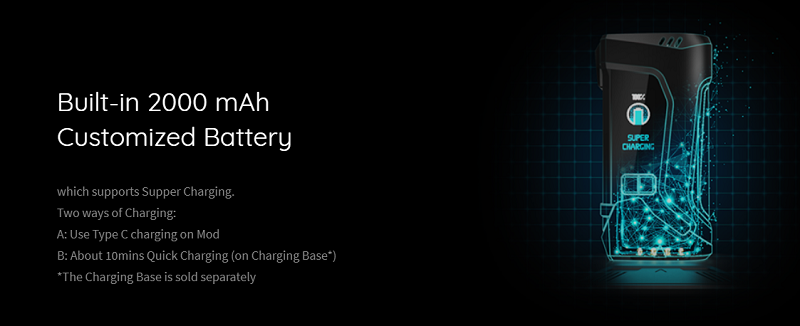 Equipped with a built-in 2000 mAh battery, the VapX Meteor box can be recharged in two ways. It has a USB type-C port and can be recharged simply with the cable included in the box. This mod can also be placed on a charging base (not included) and can be recharged in about 10 minutes.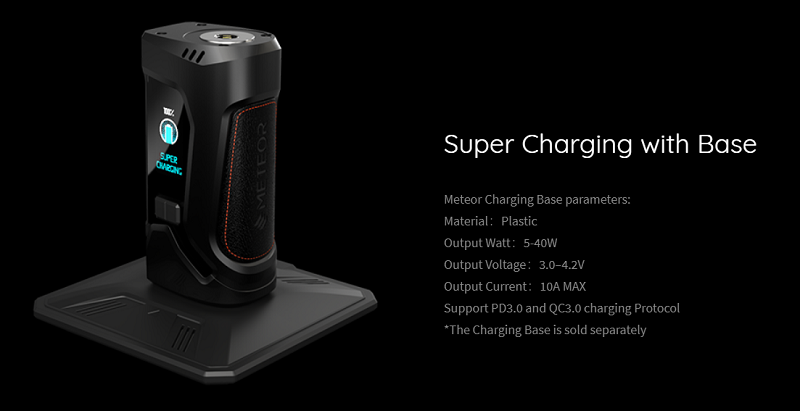 Easy to use, even if there are a lot of modes, it is necessary to press the main button five times in a row to switch the machine on or off. Then, by pressing the same button three times in a row, it will be possible to navigate between the modes. Finally, a continuous press of three seconds on the two variation buttons will lock the box, allowing it to be in the pocket without fear of being triggered.
Features :
Dimensions : 80 x 42 x 29 mm
Power range : 5-80W
Resistance range : 0,08-3 ohms
Battery : built-in battery 2000 mAh
Écran TFT
Modes : VW, TC (NI/SS/TI/TCR), VPC and Bypass
Puff counter function
Voltage : 3,2-4,2V
Compatible with all pods with 510 connector and up to 29mm diameter
Content :
1 x VapX Meteor device
1 xType-c cable
1 x user manual