The MDura box has dimensions of 87 x 52 x 26 mm. This means that it is compact and the user will have no difficulty in carrying it.
The aesthetics of the box are sober, with no frills, and Wotofo has covered the handle with leather that is pleasant to the touch. This makes it softer and more comfortable to hold, and the aesthetic quality of the whole is even better. In addition, the box has a 510 connector for attaching an atomiser and the user can choose between several colours at the time of purchase.

As far as performance is concerned, the MDura is up to the task. It works with 2 18650 batteries (not included) and its power range extends from 5 to 200 watts. The 2 batteries allow the box to offer such a high wattage without discharging too quickly. A USB Type-C cable is included for quick charging. However, it is recommended to use an external battery charger.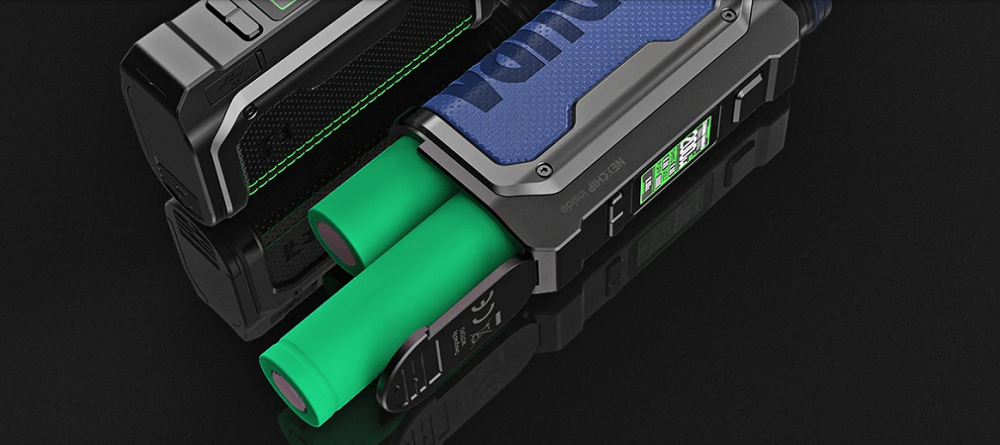 Another asset of the MDura box is the NexCHIP technology. This technology boosts its performance, allows instantaneous ignition in 0.001 seconds and offers several safety devices, including one against overheating, one against short-circuits and one against low coil.

The display is a 0.96″ colour TFT screen. It is easy to read, intuitive, offers simple navigation and communicates necessary information such as the power or coil value. In addition, the user can choose between several display colours, including blue, green and orange.
The use of the box is very easy. The user will find, above the screen, the main button and, below, 2 variation buttons. All three are positioned so that the hand can easily reach them.

The MDura box from Wotofo is a high quality and high performance. A first class product.
Content :
1x MDura Box Mod
1x Type-C charging cable
1x User manual