The Maxus Solo box or aesthetic flamboyance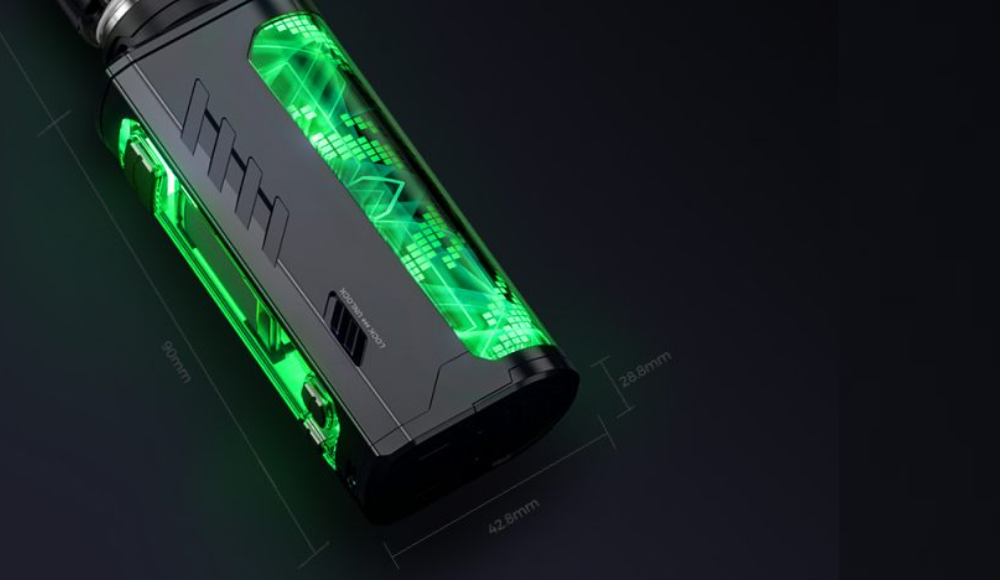 FreeMaX knows how to make a box and this Maxus Solo proves it. How can you not be impressed by the aesthetics of this model ?
The Maxus Solo is not only easy to carry around thanks to its good dimensions (90 x 42.8 x 28.8 mm). It also offers a comfortable grip thanks to the curved lines of its rear panel. The Maxus Solo is also a box with an elaborate design.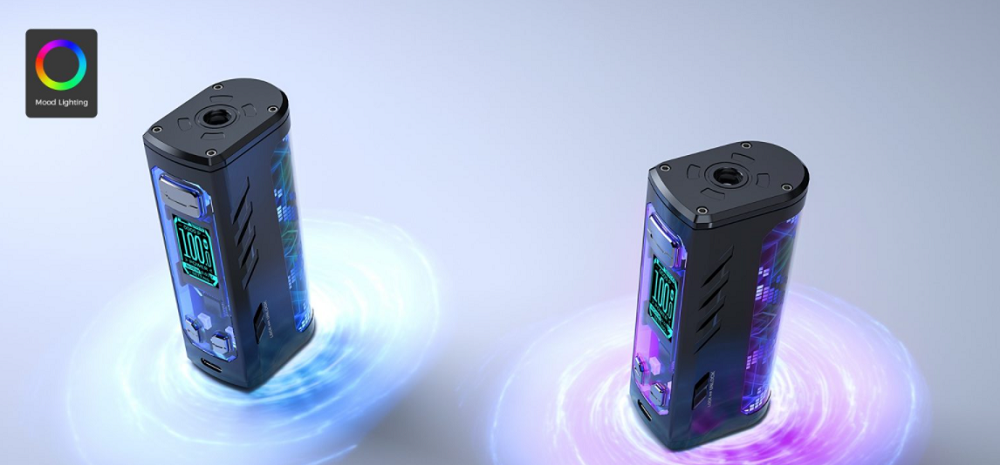 This visual quality is due to the ambient light that can be illuminated at will on the handle and front panel. This light touch is very attractive and gives the appliance a unique character. It gives it the appearance of a model from a science fiction film.
For this light, the user has a choice of many colours and can influence its behaviour. For example, he can decide whether it stays on permanently or flashes. The presence of this light alone makes the FreeMaX Maxus Solo box a favourite among vapers.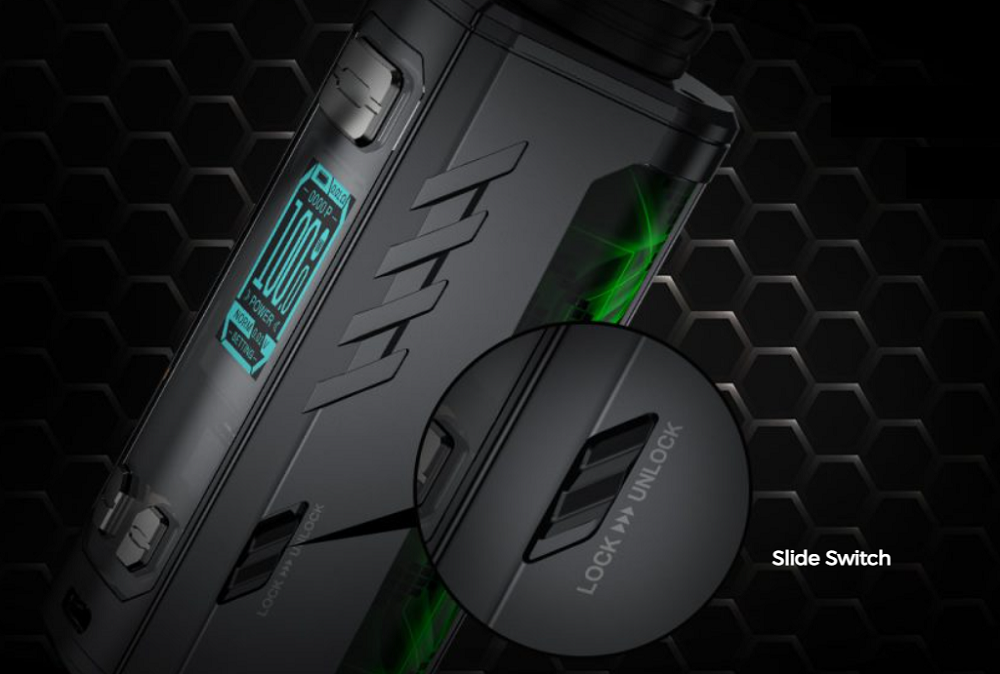 And to return to its transportability, it should be noted that a switch for locking and unlocking is positioned on the side. It prevents accidental activation.
Technology worthy of the big models
However, FreeMaX is not satisfied with this aesthetic victory. Its ambitions go beyond that, as the high level of technology shows.
In terms of operation, this is made possible by a battery (not supplied) which can be a 20700, a 21700 or, by using an adapter (supplied), an 18650. A USB Type-C cable is provided for charging. However, it is recommended to use an external charger. In addition, the battery level is communicated in 3 colours :
Green if the battery is 100% charged
Yellow if the battery is charged between 50 and 80%
Red if the battery is less than 50% charged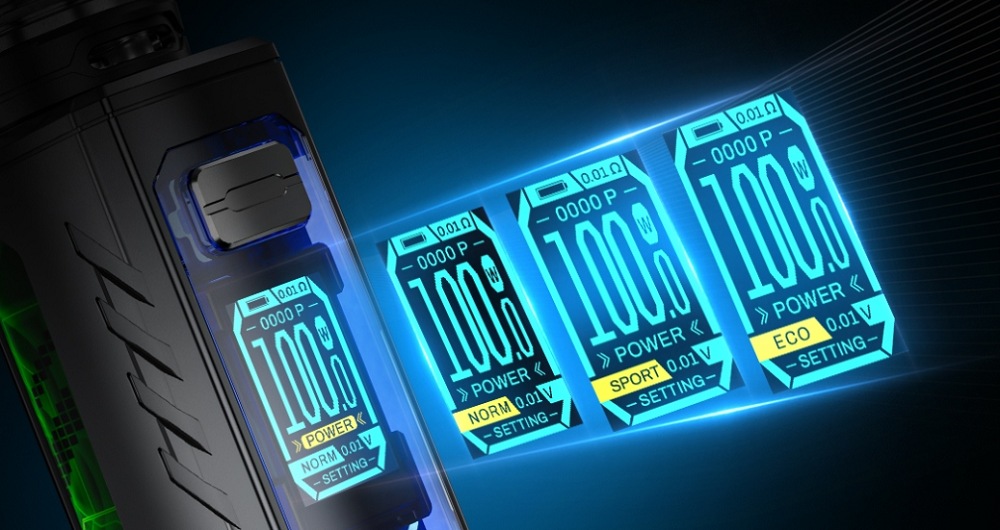 The power, for its part, is not half measures since it climbs to 100W. As for the operating modes, the user will find plenty of them :
Power mode (variable power between 5 and 100W)
VPC mode
Bypass mode
TC mode (Ti, Ni, SS316)
TCR mode (TCR-1, TCR-2, TCR-3)
Note that the VW mode exists in 3 sub-modes :
Normal mode
The sport mode to boost the inhalation immediately and to achieve big clouds
The eco mode to reduce the power in order to prolong the life of the battery

On the front panel, a 1.06″ colour OLED display allows you to control these functions while communicating information essential to good vaping, including the chosen mode, the coil value, the power or the number of puffs. Each operating mode has a specific interface. 5 display colours are also available as well as a random display colour option. In addition, the FMOS 3.0 operating system allows for customisation of settings to give the user the best possible vape experience.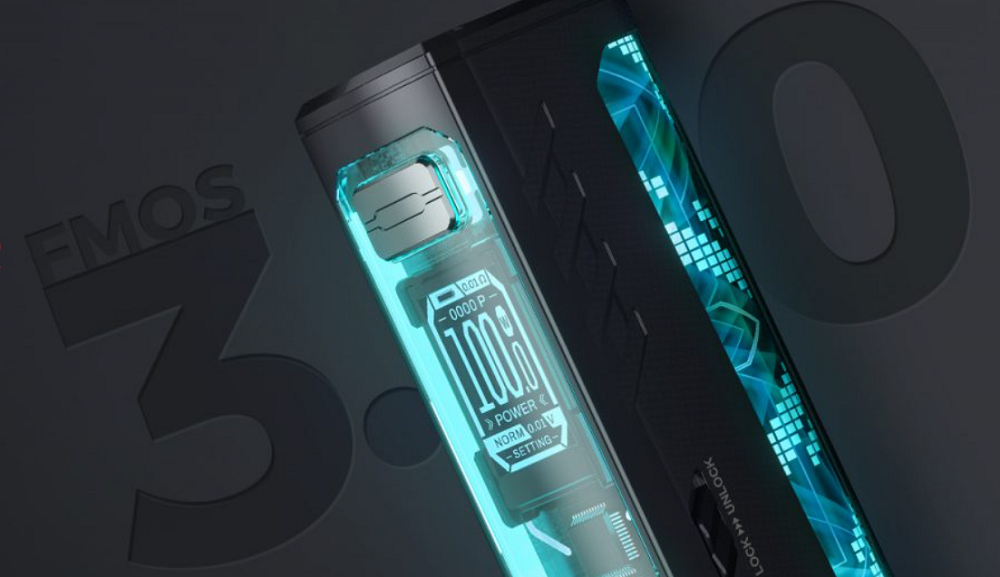 Finally, the Maxus Solo is generous with electronic protection. No less than 9 safety devices allow you to vapourise with complete peace of mind. These include an overheating protection, a battery over-discharge protection, a short-circuit protection and an overtime protection.

It is certain that FreeMaX has not missed a beat with the Maxus Solo box. Everything has been done right, from aesthetics to technology, from ergonomics to transportability. The user will find himself in front of a model that cannot be ignored and which will take his vaping moments to a higher level.
Contents :
1x Freemax Maxus Solo 100W Mod

1x USB Type-C Cable

1x 18650 Battery Adapter

1x Warning Card

1x Warranty Card

1x User Manual

1x Desiccant