A compact, light and well-designed box

True to its reputation, Eleaf has taken care of the aesthetics of this box. The result is a device with a charming appearance, notably thanks to the battery positioned parallel to the atomizer and thanks to the handle covered in leather with visible stitching. The Stick Pico LE box is elegant and comfortable to hold.

This box is also very portable due to its dimensions of 71.1 x 51.8 x 27.7 mm and its weight of 86 g. The iStick Pico LE fits in one hand and the user will be happy to take it wherever he wants.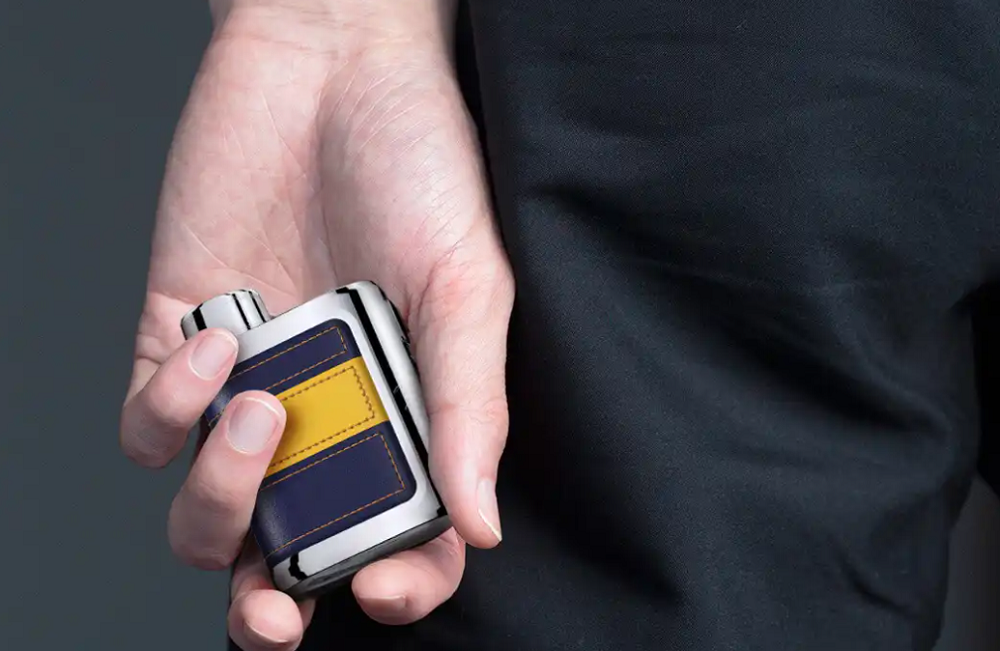 It should be noted that the box is able to accept atomizers with a maximum diameter of 26 mm. Therefore, it can accommodate many of the atomizers on the market.
Technical characteristics that live up to expectations
In addition to its stylish appearance, the iStick Pico LE has a number of features that make it a must-have box. First of all, it is powered by an 18650 battery (not included). This battery is sufficient for a whole day's vaping and can be quickly recharged using the USB Type-C cable (included). However, it is advisable to use an external charger.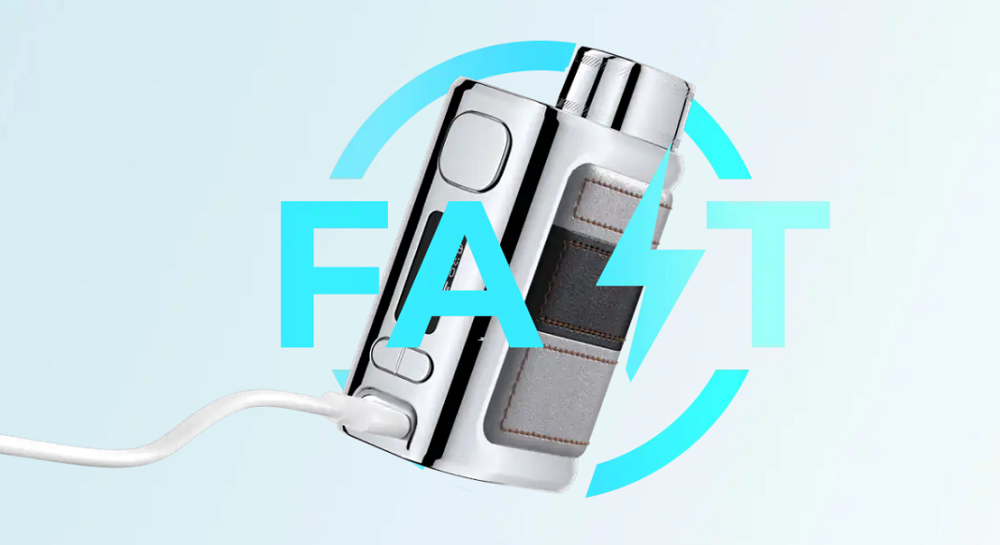 Secondly, this box delivers a variable power between 1 and 75W and is activated in 0.001 seconds.
As for its use, it is simplified by the presence of 3 buttons and a 0.49″ screen positioned on the front panel. The latter shows necessary information such as power, coil value and remaining battery level.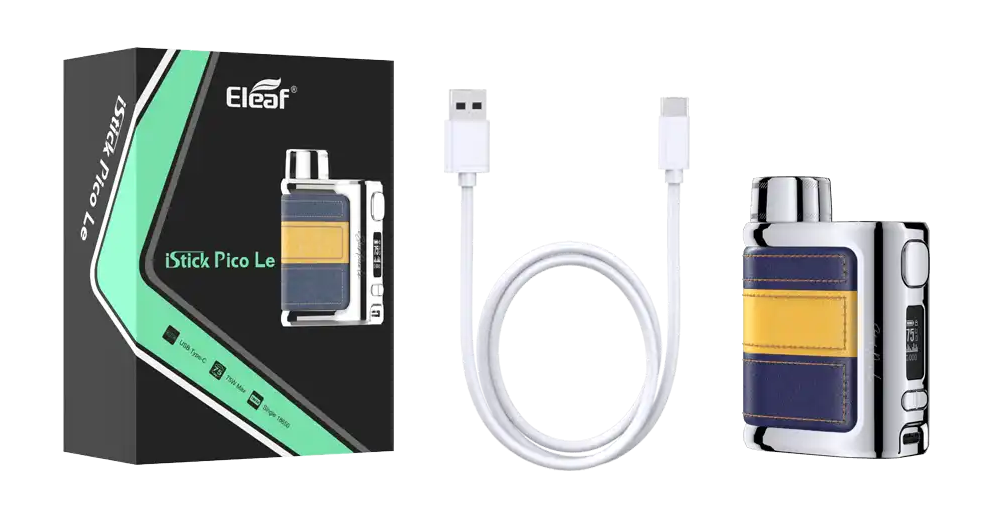 So how could you not be tempted by this iStick Pico LE box from Eleaf ? Made with reliable materials, this model will shine on the vaping world.
Contents :
1x iStick Pico LE
1x USB type-C cable
1x warranty card
1x user manual