Aesthetic qualities, transportability and comfortable grip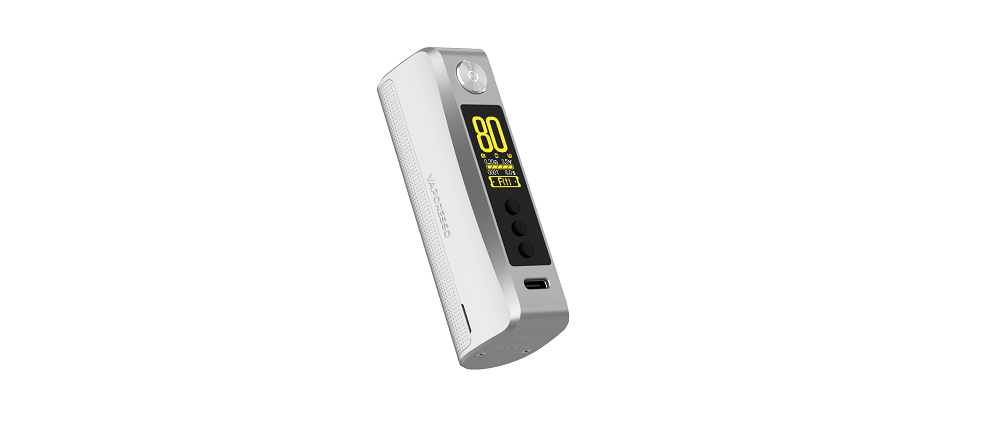 Vaporesso has pulled off a coup that has shaken up the world of vaping. This Gen 80S box has everything going for it, starting with a charming aesthetic and a very practical shape. Bravo to Vaporesso who knew how to give it dimensions and weight to facilitate its transport. Indeed, this box weighs only 76 g (excluding batteries). We are therefore in the presence of the smallest and lightest single battery box on the market.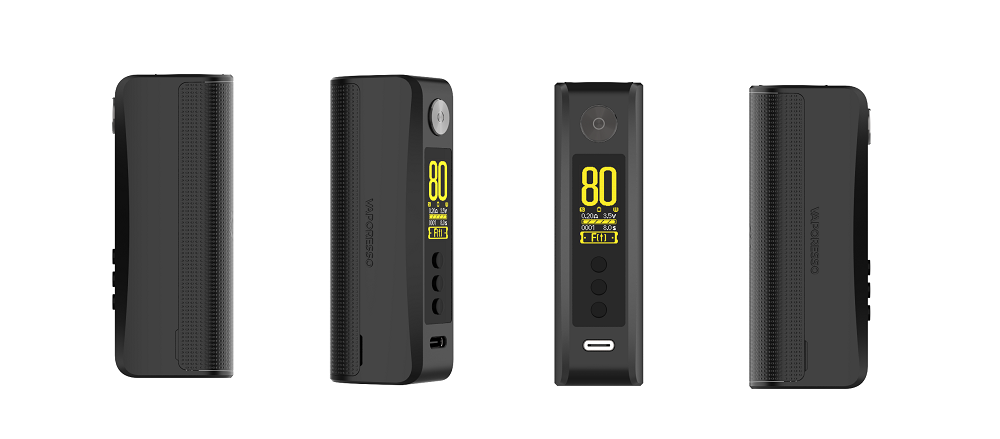 Vaporesso also offers a box that is comfortable for the hands. And it has spared no expense in providing this benefit to the user. Not only does the box have an ergonomic shape, not only are the screen and the control buttons ideally positioned, but the box also has 4 layers of rubber, polycarbonate and metal covering. So, in addition to being light, it is also beautiful and robust. Aesthetically speaking, it's a complete package !
A good level of autonomy and power

The Gen 80S is not only aesthetically complete, but also technically perfect. The Gen 80S offers long battery life, high power and extensive functionality.
To begin with, it is powered by an 18650 battery (not included). This guarantees enough battery life for one day, and while a USB-C cable is provided for charging, it is best to use an external charger.
Secondly, this product is equipped with the Axon chipset. It is therefore able to deliver 80W of power and offer 5 operating modes :
Power mode (variable power between 5 and 80W)
Pulse mode
F(t) mode
Bypass mode
DIY mode
Finally, to control everything, Vaporesso provides a screen with excellent readability. It is a 0.96″ TFT colour screen. It allows, in addition to the management of the device, to have knowledge of several information thanks to which it is possible to live moments of high quality vape. It communicates, among other things, the power, the coil value, the chosen mode and the remaining battery level.
It should be noted that the 510 connector is reinforced with 3 large screws and that the box accepts atomizers with a maximum diameter of 24.5 mm.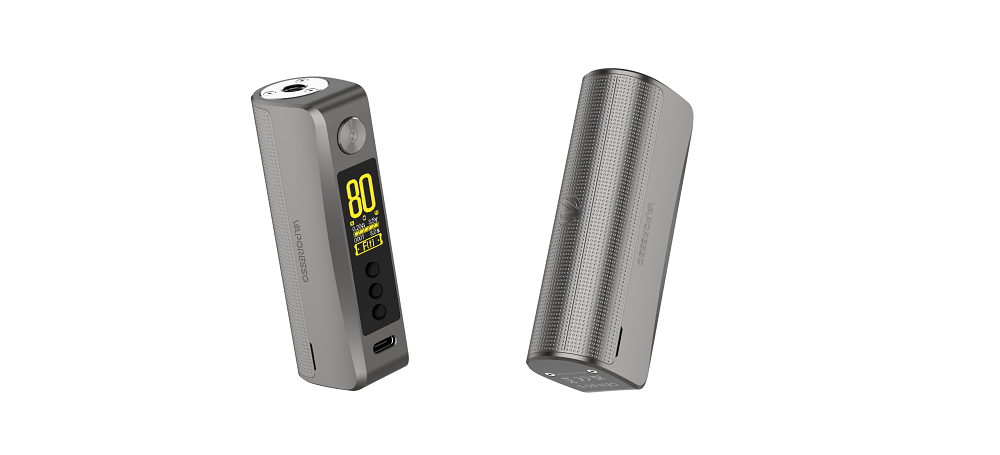 After reading these lines, it is difficult not to be tempted by this Gen 80S box. This device meets the criteria required by users of an intermediate level. This is why we take our hat off to Vaporesso, this manufacturer always in tune with the expectations of vapers.
Contents :
1x Gen 80S mod
1x USB-C cable
1x warranty card
1x user manual