Aesthetics that are as practical as they are luxurious
Luxury is one of the trademarks of SX Mini. With the G Class V2 box, he has done it again. He has chosen ABS as the construction material, while he takes care to flank the main structure with 2 aluminium panels, 2 panels that cover the location of the 2 batteries.
This main structure is made up of a screen, the activation button, a multidirectional button and the USB port to make it even more comfortable to hold. The grip is made even more comfortable by the curved lines of the side panels. An additional advantage of these panels is that they are decorated with neat, graceful and pleasing patterns.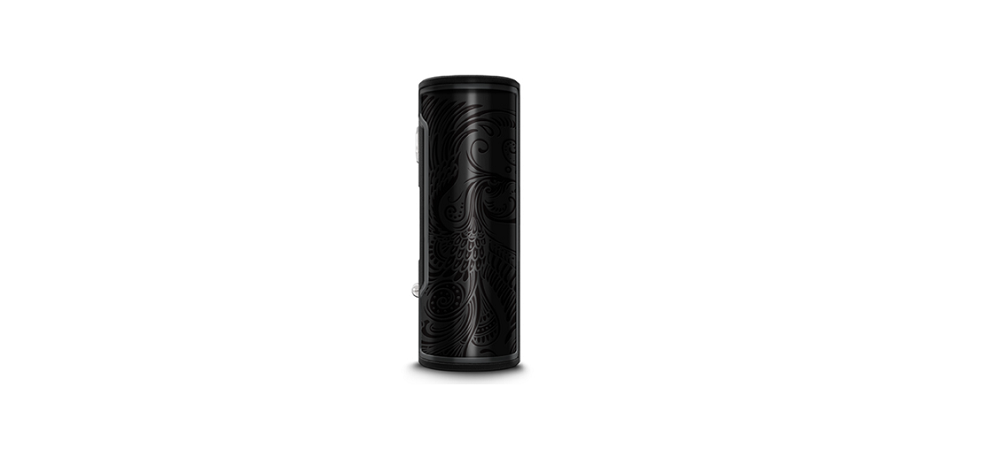 And if SX Mini has worked on the visual aspect of the G Class V2 box, it has not done so at the expense of its transportability. This box measures only 94 x 47.7 x 34.3 mm for a weight of 150 g. With it, it is the assurance of being able to vapour everywhere, aesthetic perfection in your hands.
A high-flying technology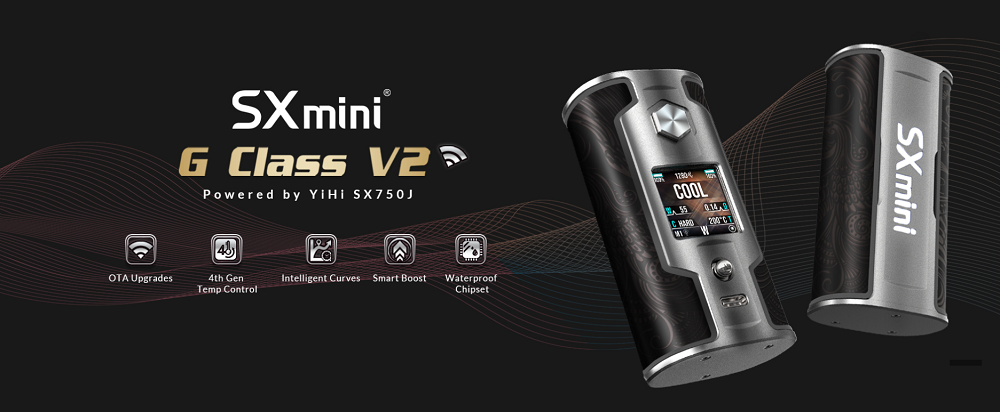 SX Mini is also a high level technology. This manufacturer has equipped this box with the YiHi SX750J chipset, which, in addition to being waterproof, allows many features, some of which are making their first foray into the world of vape.
This G Class V2 works with 2 18650 batteries (not supplied). The autonomy is therefore consistent and a USB type-C cable is provided for recharging. However, it is best to use an external battery charger and only use the cable in an emergency.
In terms of power, the G Class V2 is a great performer, delivering between 10 and 200W. The voltage also has a wide range as it can navigate between 0.7 and 6V and the Curve mode is available. As for the temperature, it varies between 100 and 300°C, or between 212 and 572°F. This box therefore allows a customization of the vape.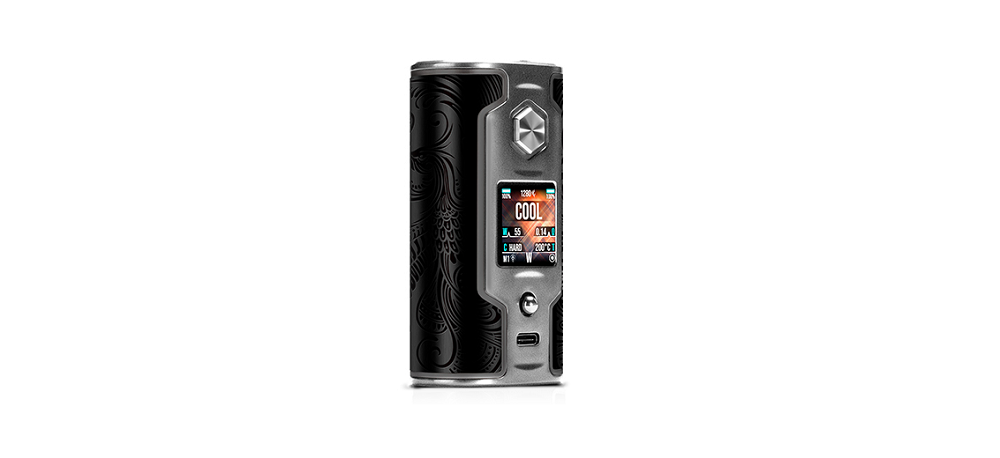 But where this box hits hard is in the quantity and nature of its features. SX Mini is committed to novelty and offers a large number of features, some of which are new. They are so numerous that it would be impossible to list them all. However, let's mention an integrated messaging system to be able to communicate with the brand, a 4th generation temperature control (Ni, Ti, SS), an integrated wifi to simplify updates, 3 puff counters, 2 processors, an economic standby, the possibility to set the maximum puff duration or the Smart Boost mode, the most intelligent preheating system available. This last mode adapts to the temperature of the heating element or the number of successive puffs. In addition, there are language modules. What more could you want ?
And to control this device, the screen offers itself to the user. It is a 1.3″ TFT IPS colour screen. Its theme and background can be changed. It is perfectly legible, the information is well laid out and it communicates multiple data, in particular the power, the remaining level of each battery, the chosen mode or the temperature.
Finally, this box can accommodate atomizers with a maximum diameter of 30 mm and accepts coils with a value between 0.05 and 3 ohms.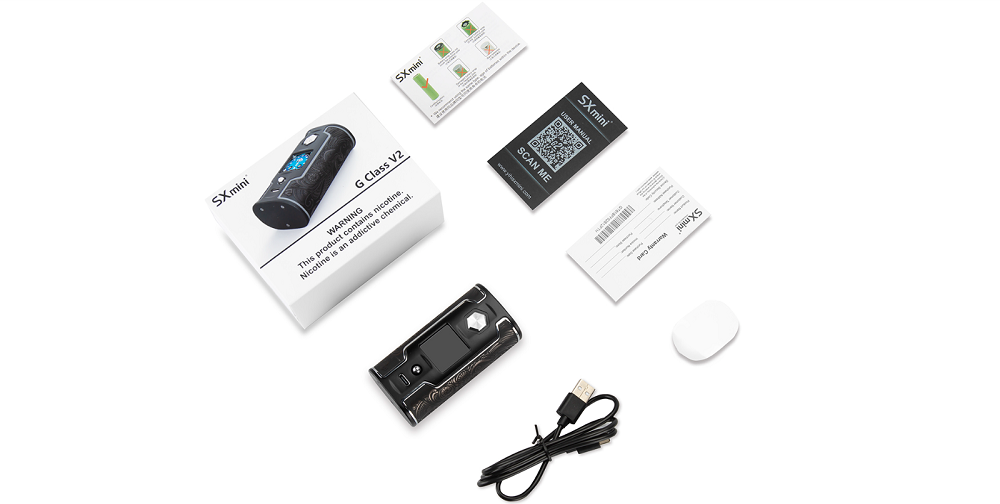 It is true that SX Mini does not neglect either the aesthetic or the innovative character of its models. With this G Class V2 box – a worthy successor to the G Class – it succeeds on both counts and creates an exceptional box that is splendid, ergonomic and easily transportable. This manufacturer thus lives up to its reputation and adds to its catalogue this double-accumulator that stands out as a revolution in the world of vape.
Contents :
1 x Mod G Class V2
1 x USB Type-C cable
1 x Warranty card
1 x User manual