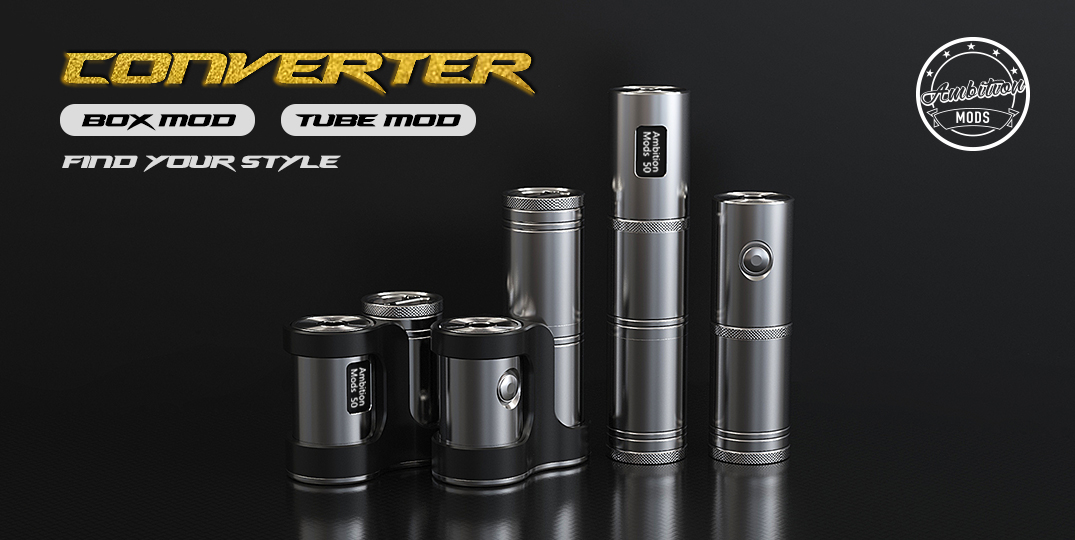 Ambition Mods presents a multifunctional device that allows you to use an 18350 battery in either box or tube format. Made of aluminum and stainless steel, this smooth box with adjustable power, bypass and temperature control modes is elegant.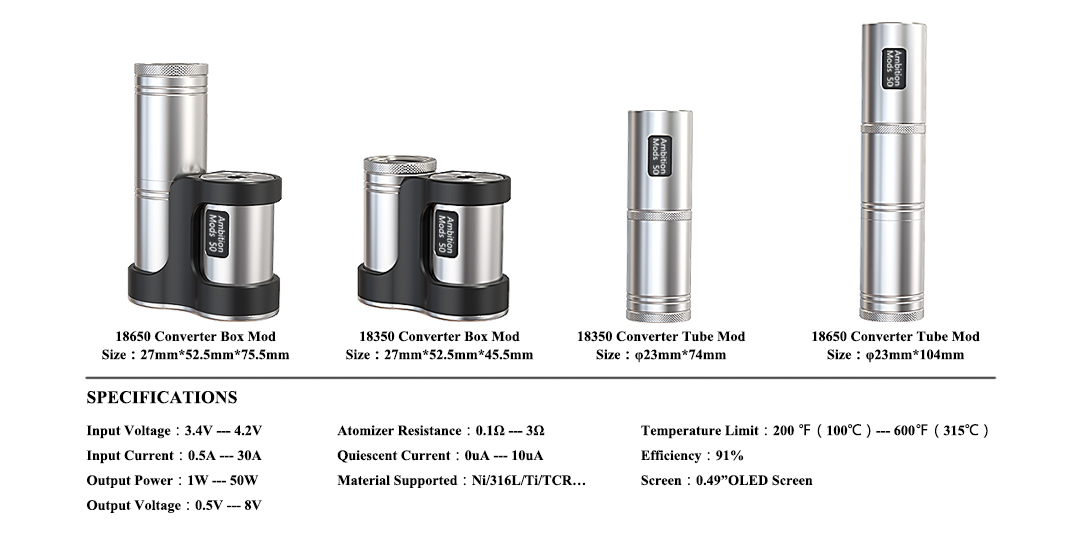 With four different designs possible, there are as many dimensions as weights that follow:
Format box mod :
– 18650 : 27mm x 52.5mm x 75.5mm for 160g
– 18350: 27mm x 52.5mm x 45.5mm for 137.5g
Tube format :
– 18650: 23mm x 104mm for 105g
– 18350 : 23mm x 74mm for 81.5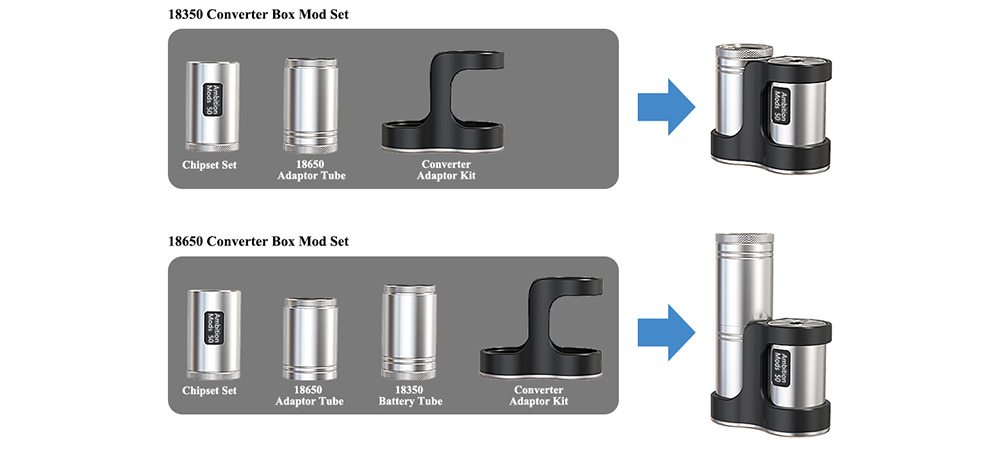 The handling is not complicated to change from an 18350 battery to an 18650 battery.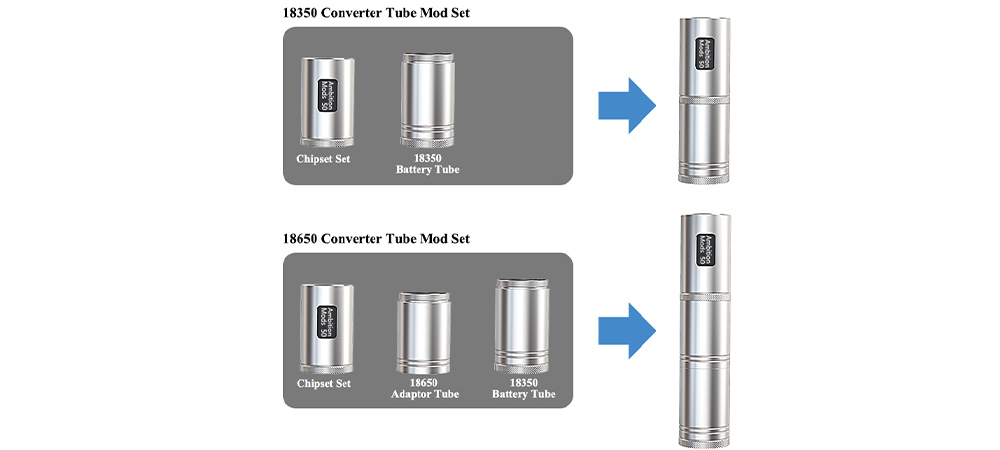 Same principle for the tube format.
Regarding the atomizer, the diameter of the plate varies depending on the format. In box, it will be possible to use an atomizer up to 27mm in diameter before it exceeds the plate while in tube mode it is possible to go only up to 23mm. In any case, a 510 connector atomizer is compatible with this electronic cigarette.
Contents :
1 x Converter Box Mod
1 x Screwdriver
1 x User Manual