This time, Geekvape graces users with the Aegis Mini 2 box (also known as M100). And what a piece ! Its grip is facilitated by the presence of rounded lines and the dimensions of 39.3 x 25 mm facilitate its transport, especially since a push button allows its locking to prevent unintentional ignition. And that's not all. This model is water and dust resistant. The IP68 certification it has been awarded proves this. And as for shocks, it is also able to resist them.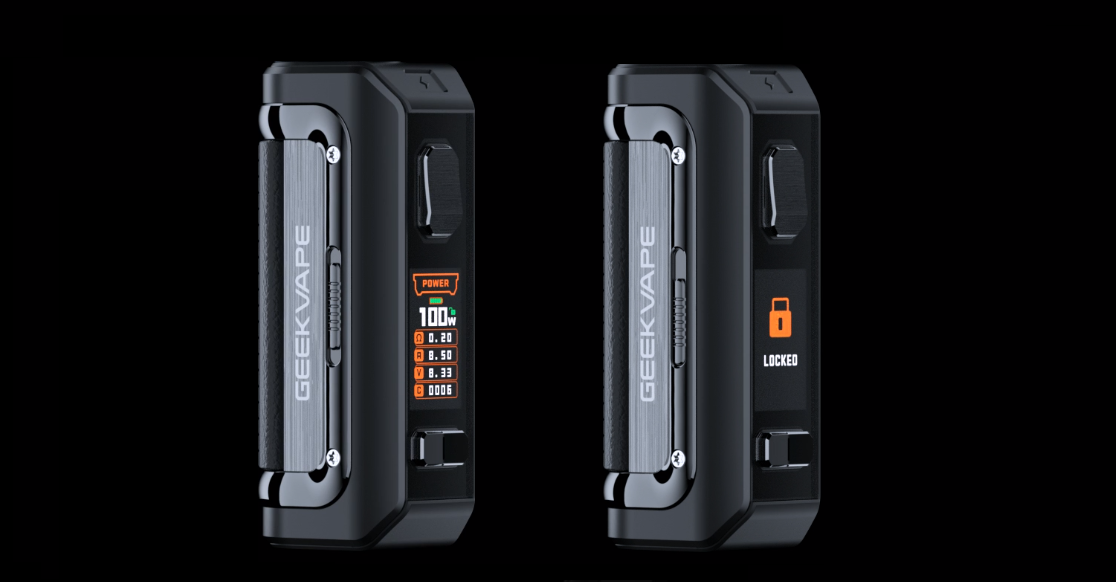 The Aegis Mini 2 is not short on battery life or power. Indeed, it can reach 100 watts and its integrated battery, rechargeable by means of a USB type-C cable (included), offers a 2500 mAh autonomy. This is enough for long-lasting vaping, i.e. more than a day. As for the power, it remains stable regardless of the level of this battery.
The box is not sparing with operating modes either. Indeed, 3 modes are available, namely VPC, Bypass and Stealth, thanks to which the user can use the box the screen turned off.
The screen, in fact. Let's talk about it. It is a 1.08″ TFT screen. Larger than the screen of the first Aegis Mini, it has a new interface and provides the necessary information for a good vape.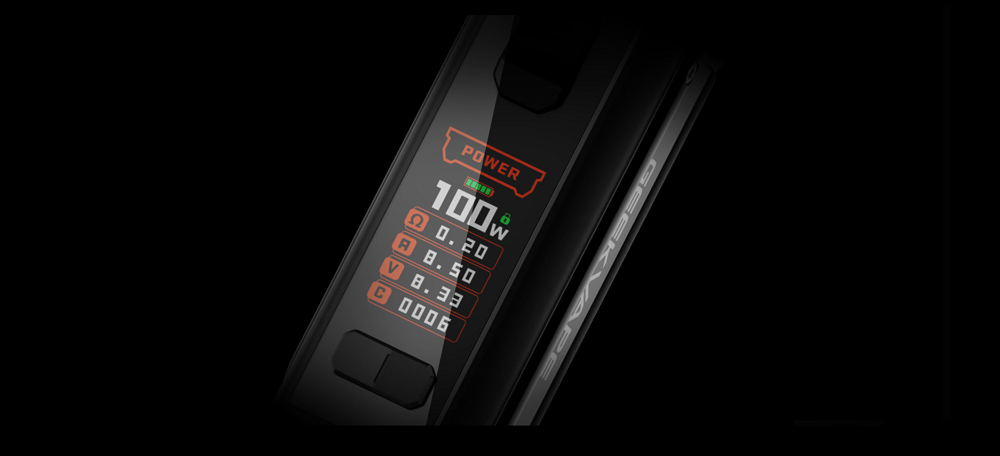 In view of these qualities, users can only succumb to the charm of this box. The Aegis Mini 2 / M100 box is ergonomic and transportable, powerful and elegant.
Contents :
1 x Aegis Mini box
1 x USB-C cable
1 x user manual