The Aegis Max 2 box : an ideal product for mobile vapers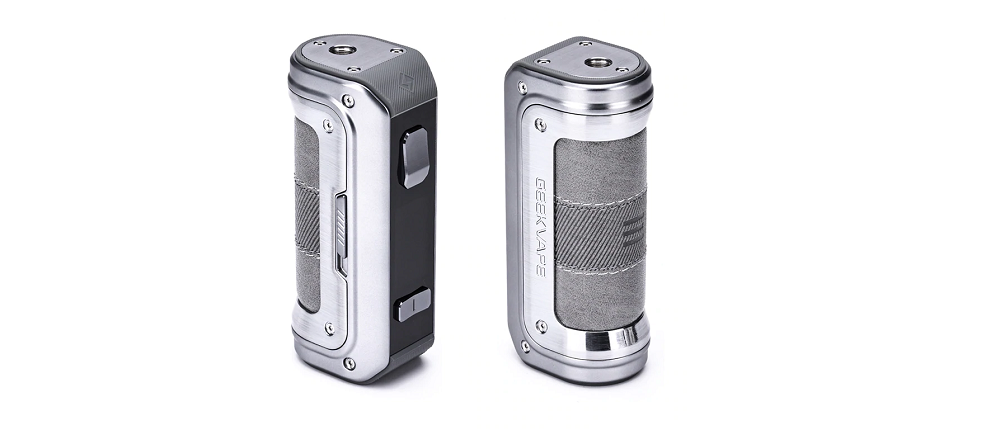 Geekvape's Aegis series has been known to produce great models and continues to do so with the Aegis Max 2 / Max 100, the successor to the Aegis Max. This box – made of stainless steel – allows a pleasant grip thanks to a handle with a comfortable coating for the palm and fingers. In addition, the presence of the main button and the adjustment buttons on the opposite side of the box reinforce the quality of the grip.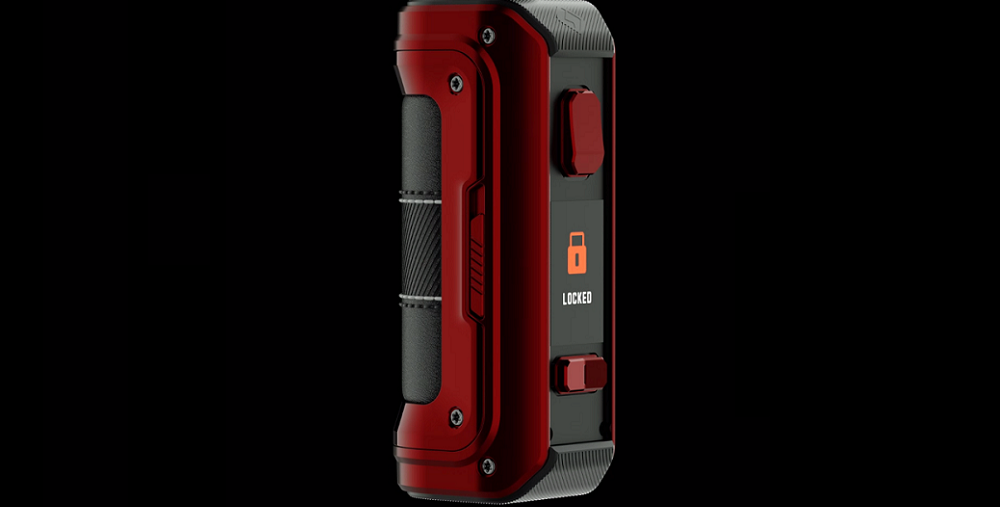 Secondly, Geekvape has given the device a sophisticated look, based on the elaborate lines typical of Aegis models. He also made it durable and able to withstand water, dust and shocks. The IP68 standard is there to certify it. Finally, Geekvape has fitted this box with a side switch to block the buttons from being pressed unintentionally. This precaution prevents the mod or coils from overheating in case of unwanted activation.
As a result, the Aegis Max 2 is a sufficiently sturdy and protected model for safe transport.
Breathtaking performance
Anyone who vapes through the Aegis Max 2 will be blown away by the performance it is capable of. This electronic box is a marvel of technology, a model whose capabilities go far.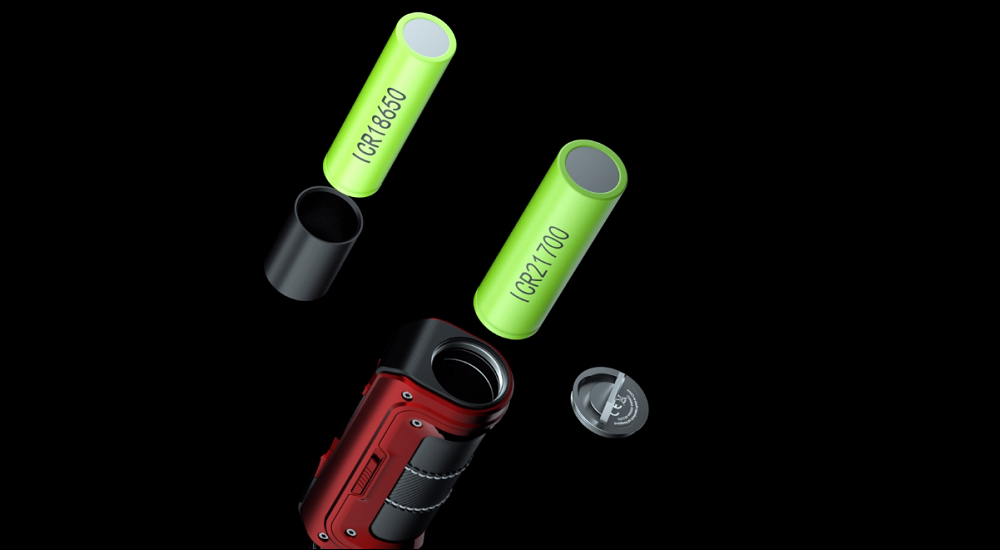 For operation, this product requires a 21700 or 18650 battery (not included). An adapter is supplied for the 18650.
For recharging, a USB type-C cable is supplied. It connects to the USB port at the top of the box, under a cover, which makes recharging easier. However, it is preferable to use this cable only in case of emergency and to use an external charger in order to preserve the life expectancy of the battery.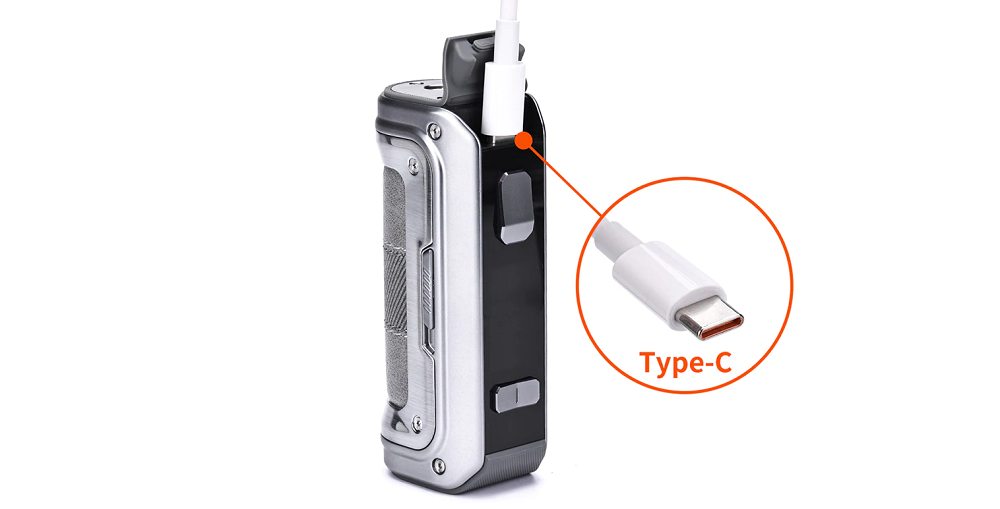 The power is variable and can reach a maximum of 100W.
This Aegis Max 2 has a variable power between 5 and 100W, a variable voltage between 0 and 8.5V and a variable temperature between 100 and 315°C, i.e. between 200 and 600°F. As for the coils, the box accepts those with a value between 0.1 and 3 ohm.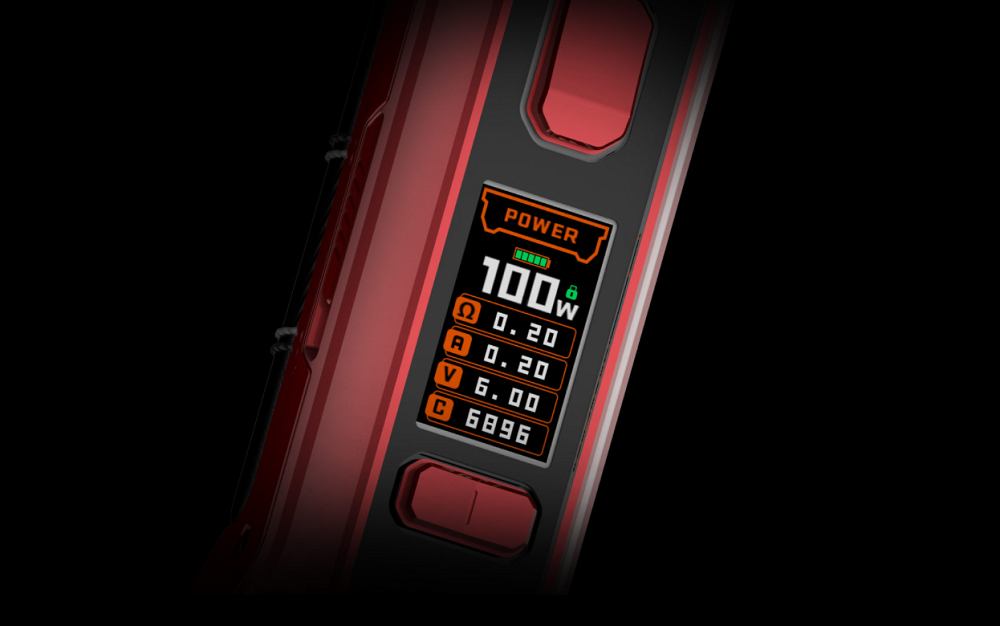 Finally, a 1.1″ colour TFT screen – a large surface – communicates information that enables quality vaping. The nature of the interface makes it easy to access this information intuitively. Amongst this information, there is the remaining battery level, the power, the coil value or the number of puffs.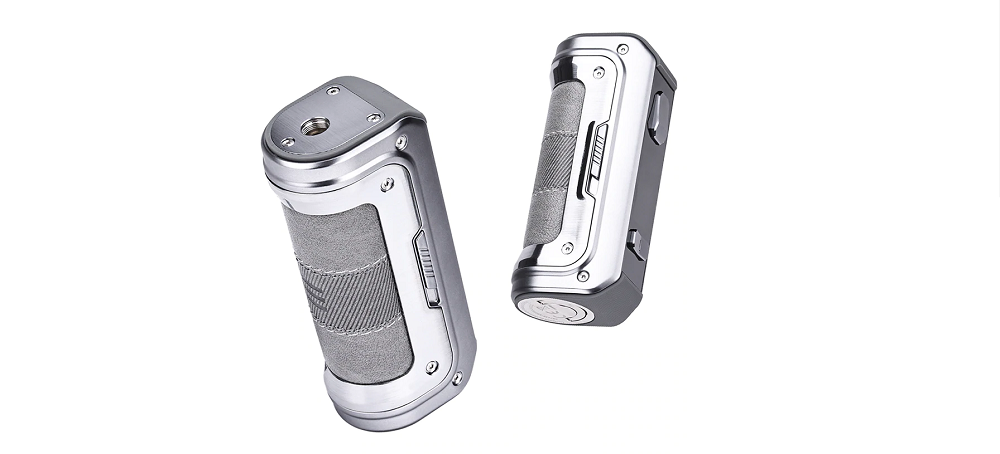 No one can doubt the merits of this box Aegis Max 2 / Max 100. It has what it takes to make a name for itself in the world of vape as it will meet the needs of vapers.
Contents :
1x Box Aegis Max 2
1x 18650 battery adapter
1x USB type-C cable
1x user manual