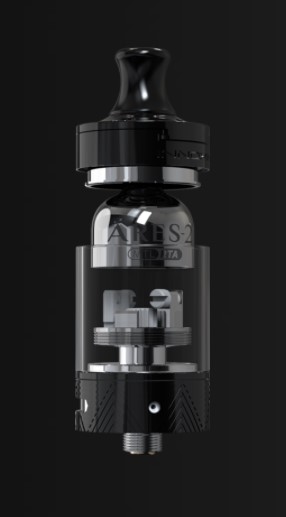 Innokin unveils its brand new reconstructible RTA atomizer, the Ares 2. The Ares 2 has a diameter of 24 mm, which makes it compatible with the majority of boxes on the market. Entirely made of stainless steel, it has the same design as the first Ares, but is larger.
Its tray offers a single coil assembly. Its deck is also very easy to use which makes it perfectly adapted for beginners or real experts.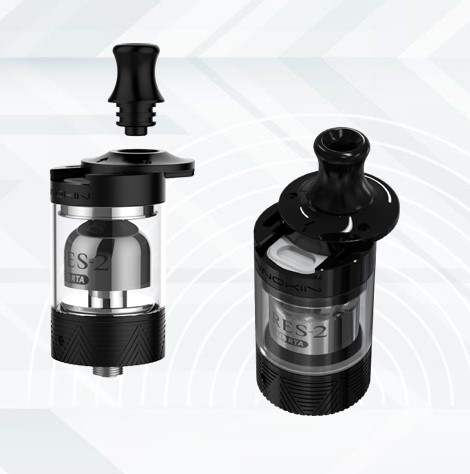 It has a large 4ml reservoir that can be filled from the top by simply pushing the top cap after removing the drip tip.
Its air flow system is of course adjustable and allows you to easily adapt the draught according to your taste. This system is much more precise than the previous ones proposed by the brand.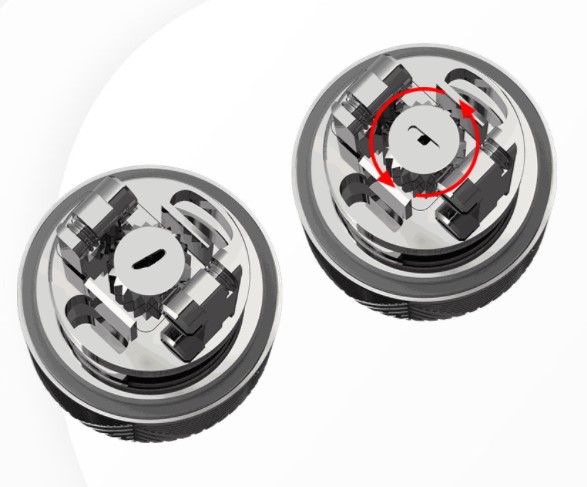 It is also equipped with a Cross Air Flow Control system that allows you to directly adjust your draft as close as possible to your coil. It is possible to adjust the air flow at the level of the mounting tray to drastically improve the flavors. With its notched ring, you can easily adjust the air flow without removing the coil for adjustment.
Features
Diameter of the atomizer: 24mm
Material: stainless steel
Type of reconstructible sprayer: RTA
Capacity : 4ml
Filling from the top
Single coil assembly tray
Adjustable air flow system
Equipped with the new Cross Air Flow Control system
More precise air circulation
Improved flavor rendering
Drip tip 510
Connectors 510
Content
1 x Atomizer Ares 2 RTA
2 x Pre-built Kanthal resistors
1 x Kanthal resistive wire
1 x Organic cotton
1 x Tools
1 x Spare parts
1 x User manual